Surprise: Kat Von D Beauty just dropped Pastel Goth and we are trying not to freak out
We're already feeling a wave of emotional relief because it's Friday, and the debauchery of the weekend can soon begin its reign of glory. But now, the fires of TGIF can be fueled into even larger flames because Kat Von D Beauty just dropped Pastel Goth, and the eyeshadow palette looks like it should include a soundtrack of Bauhaus remixes.
When we first caught the comings winds of Kat Von D's Pastel Goth palette, and the eight hot eyeshadow colors about to be dispensed into our gluttonous hands, we became impatient immediately.
Finally, after watching and waiting, Kat Von D's Pastel Goth palette is here so you can channel a modern version of Siouxsie and the Banshees.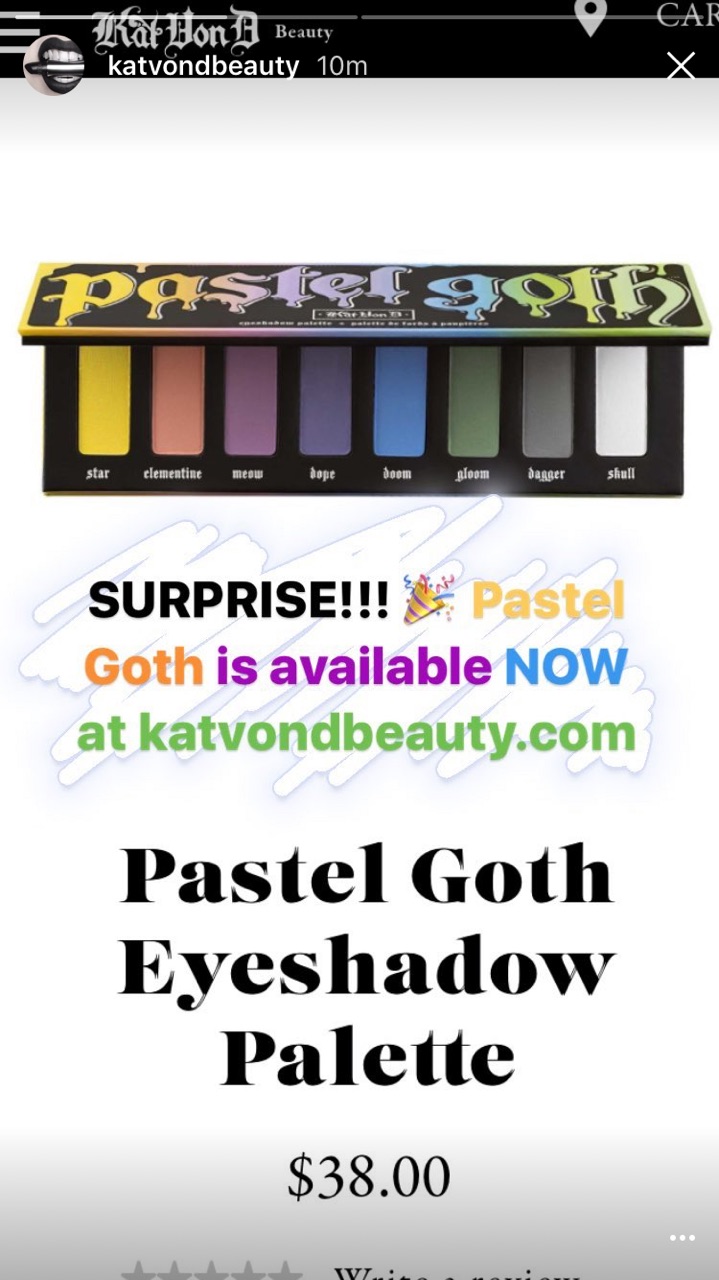 The palette includes eight dramatic colors: Star (hot yellow), Clementine (lush orange), Meow (Dusty purple, Dope (deep purple), Doom (electric blue), Gloom (lime green), Dagger (gray), and Skull (bone white).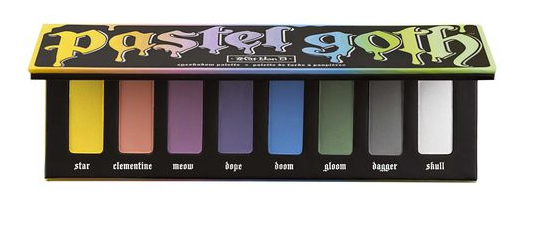 You can purchase the stunning palette for $38 online from Kat Von D Beauty.
We can sense the fog machine just by looking at this layout of eye-popping colors.
https://www.instagram.com/p/BOkmJn_A4ST
This is an ideal way to start the month.
We can all collectively raise our glasses to this TGIF blessing of bright eyeshadow.