This woman's review of an eyeliner that lasted through a car crash is going viral — oh, and she's fine!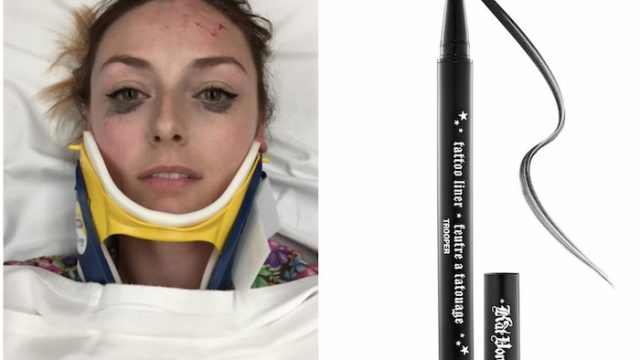 Beauty enthusiasts have long touted the staying power of cult fave Kat Von D Beauty Tattoo Liner, but a recent viral tweet of a Sephora review has solidified this liner in the hallowed halls of beauty legend. All of Kat Von D's products are beyond fantastic — who else would think to collaborate with a rock star like Billie Joe on a new Kat Von D eyeliner? But this story about the Tattoo Liner is beyond confirmation that Kat makes a standout product.
It all started with @guadalahari's tweet about her search for a new eyeliner. She stumbled upon a hilarious Sephora review of KVDB's Tattoo Liner written by a woman who had survived a car accident with her eyeliner intact. The addition of a neck brace photo pushed it over the edge, and now it's gone viral. The photo shows that the woman cried off all her other eye makeup post-accident yet her liner remained in perfect winged position. What a time to be alive!
Never has there been a clearer example of makeup doing its job than in this moment. If an eyeliner can survive a post-car accident sobfest, then it's officially a must-have.
If you were on the fence about Kat Von D Beauty's Tattoo Liner before, you won't be now.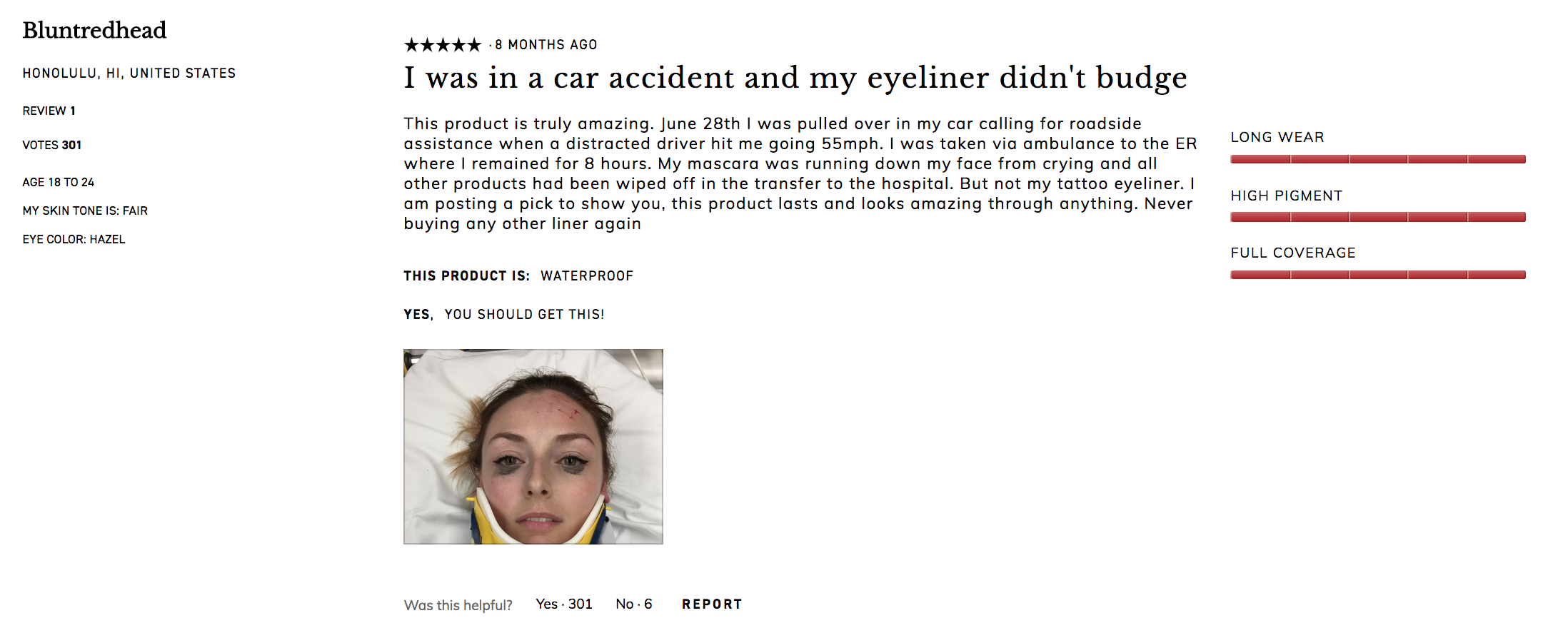 We can't think of a better advertisement for this eyeliner than this one, TBH.
This is not the first time a Sephora review has made the news. Remember the Fenty Beauty foundation review that went viral? These have become a veritable art form.
The shock is real.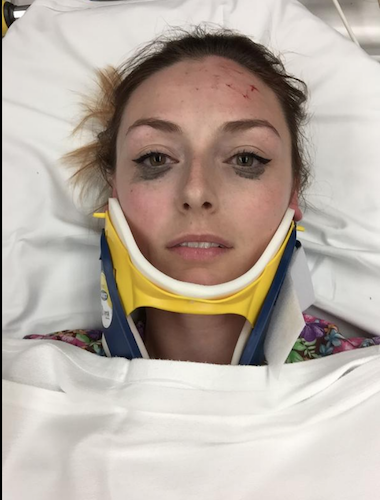 Look at that eyeliner! This is the kind of thing you really have to see to believe. This poor woman.
The car accident victim and fierce liner-wearer eventually identified herself on Twitter, making us truly grateful for police photos.
https://twitter.com/udfredirect/status/989035198699524096
Shelby, neck brace or no, you are working that liner lewk.
In a surprising turn of events, journalist Madeleine Dunne posted her own photo to reveal that she too had survived her own car accident with her KVD eyeliner intact.
If you're not flocking to Sephora to buy this liner for yourself, what are you even doing?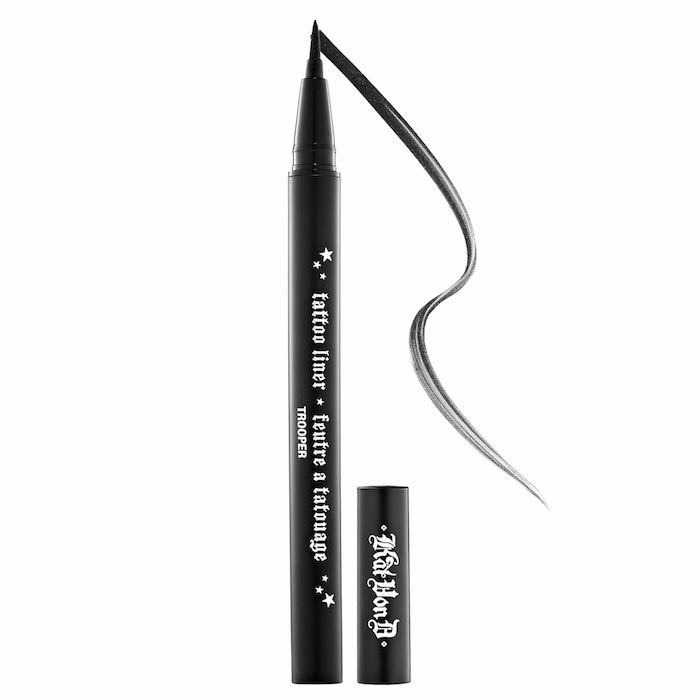 We can now confidently say this liner is worth every penny.