Kat Von D Beauty's brow collection will match your rainbow hair because it comes in THAT many colors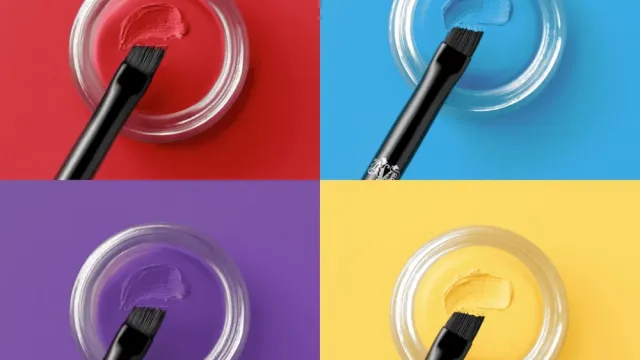 We just got a tease of the new Kat Von D Beauty brow collection, and it looks like absolute perfection.
The cruelty-free, vegan brand is bringing its trademark vibrant shades and longwear stamina to a series of brow products that we can't wait to try. KVDB, you've done it again! The Super Brow collection boasts 24-hour waterproof wear in 16 shades of pigmented pomade, including seven "artistic colors" (read: match it to your turquoise mermaid hair). The pots come with a firm angled brush for perfect application.
TrendMood has the scoop on the complete range, which includes powders, brushes, and pencils. Other products in the collection include the Brow Struck Dimension Powder, a primer and powder formula that contains reflective pigments that mimic actual brow hairs. The kit comes with a brush and is available in seven shades. The powder and brushes are also sold separately. The Signature Brow is a super fine tipped pencil that will help you draw in perfect hairlike strokes.
The collection launches on April 20th on the brand's website, in Sephora stores, and online in the US and Canada. Kat Von D Beauty has a loyal global following and launches will be rolling out in many other countries over the course of the year.
Everything you need for perfect brows.
https://www.instagram.com/p/BghMXf7jAdh
Would you look at those colors???
https://www.instagram.com/p/BghMxXXD4BK
If you've struggled with finding the perfect brow shade to match your rainbow hair color, look no further. We don't have pricing info yet, but we will keep you posted.
The collection drops on April 20th at Sephora stores and online.