Kat Von D and Too Faced's Jerrod Blandino hint that there might be more in store for their Better Together collection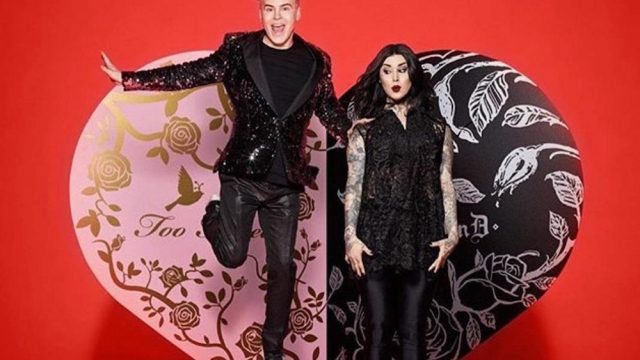 Our favorite, unlikely duo is more similar than we thought! Beauty visionaries, Jerrod Blandino from Too Faced and multi-platform artist Kat Von D have teamed up for ultimate makeup collaboration.
To promote the launch of their shared Better Together beauty collection, Jerrod and Kat answered all of our burning questions on Facebook live with the Q&A moderated by the pink haired beauty blogger Kandee Johnson. We couldn't think of a better host because Kandee is just as edgy as KVD Beauty and in-your-face, hot pink like Too Faced.
The Better Together Collection will be available next Monday, December 26th! Talk about a post-holiday treat!
The Facebook Live broadcast that took place on Kat's Facebook page was an hour long segment where they spilled details about the possibility of expanding their collection, their friendship, and everything in-between!
As if this collaboration wasn't the best mashup ever, Kat pointed out that the products in the collection have an imprint of "Volume One," meaning that there is an open door for more products. We hope so!
When reminiscing on how this collaboration began, Kat recalled sharing a photo on Instagram of an older Too Faced limited edition item. It was the heart shaped Soulmates palette with one of her coveted studded lipsticks. She was expressing her love for anything heart-shaped and this instantly spawned rumors of a Too Faced collaboration. We are so happy it came to fruition!
https://www.instagram.com/p/9PYJk-lSX8
Jerrod added that he saw the negativity and bullying that was tainting the makeup industry, so he decided to join forces with the tattoo artist to unleash a positive line.
We love their cute heart and pet-inspired line!
Both beauty junkies are animal lovers, so much so that they made their own pets part of the collection by adding them to their makeup bags! The black side of the heart-shaped bag has Piaf, Kat's Sphinx cat and the pink side of the heart-shaped palette has Clover, Jerrod's Chihuahua!
Speaking of animals, Kat said:
We can't wait to get our hands on this collection because we are swooning over these two!
So what inspires the creative pair? Both Jerrod and Kat cited nature, architecture, and the world around them. We told you they were alike!
https://www.instagram.com/p/BNnxcgNAT5n
Both makeup designers have an advantage at a unique perspective when it comes to beauty because Jerrod is an artist who doesn't wear makeup and Kat is a beauty lover who isn't a pro makeup artist. These refreshing views allow them to be their most creative selves, that's how they define their brands.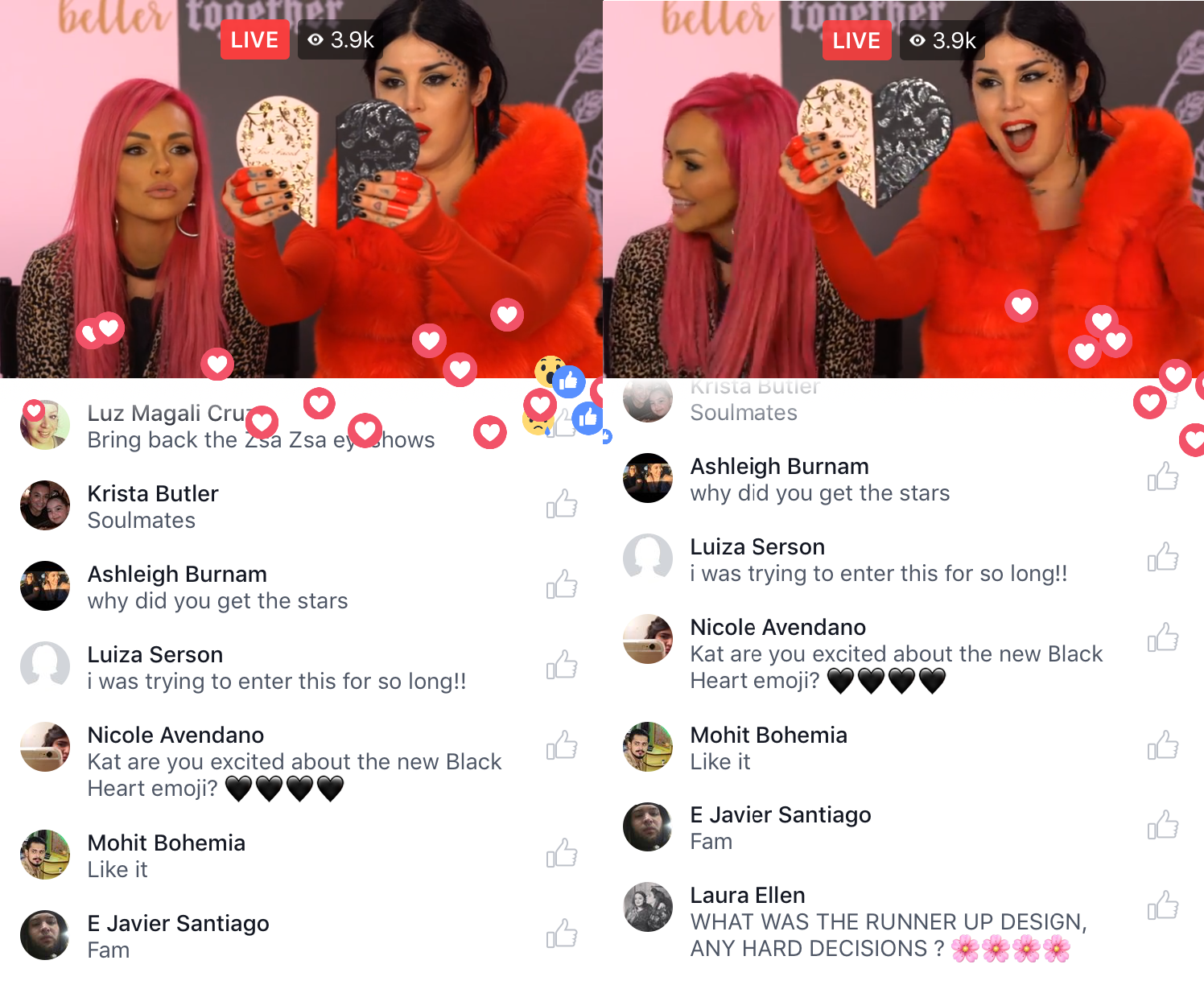 When asked what products they love from each other's, all three had answers. Kandee suggested investing in a foundation, which is just as a good primer for everything else.
Jerrod noted that he is a huge fan of Kat's Lock-It foundation and we are, too! The tattoo artist loves Too Faced's Better Than Sex Mascara, and we don't blame her! A full size of it comes with two different sets in the Better Together collection!
The collection is available on both toofaced.com and katvondbeauty.com, as well as Sephora. Better Together has three different sets: a mascara and liner duo ($20), a magnetic Ultimate Eye Collection (the duo, plus two shadow palettes, $65), and a super cute pet-inspired makeup bag that comes with four mini lip and cheek products ($38).
https://www.instagram.com/p/BOPT4DkAUS2
You can catch all the gossip on Kat's Facebook page:
Are you excited? SO ARE WE!