Kat Von D and Too Faced officially started the countdown to their collab with the cutest video
There's something about two of our faves coming together for a makeup collaboration that truly makes our day. You know you're going to be getting something spectacular when two individuals who are responsible for creating some of the most high quality and beautiful makeup (packaging included!) around decide to get together and create a delicious beauty snack for us all. Kat Von D and Jerrod Blandino of Too Faced Cosmetics are some of the most (if not the most) consistent purveyors of innovative beauty currently out there today, so when we heard that they were collaborating on some makeup kits, we knew that they'd be seriously good. Well, now we know a little bit about just how good because Kat and Jerrod released a cute little video for us to feast our eyes on!
The Better Together Collection is set to be as adorable as Kat and Jerrod, themselves!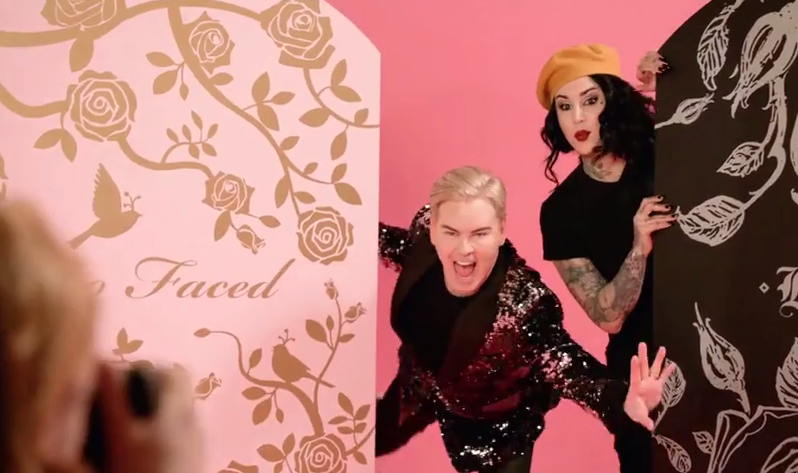 The collection includes their Interlocking Heart Shaped Eyeshadow Palette
Loving their spin on their individual sides!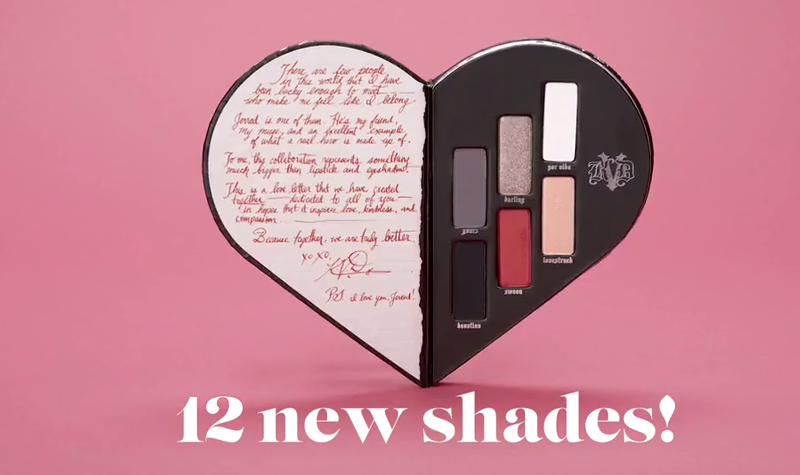 As well as Too Faced's famous Better Than Sex Mascara and Kat Von D's Tattoo Liner.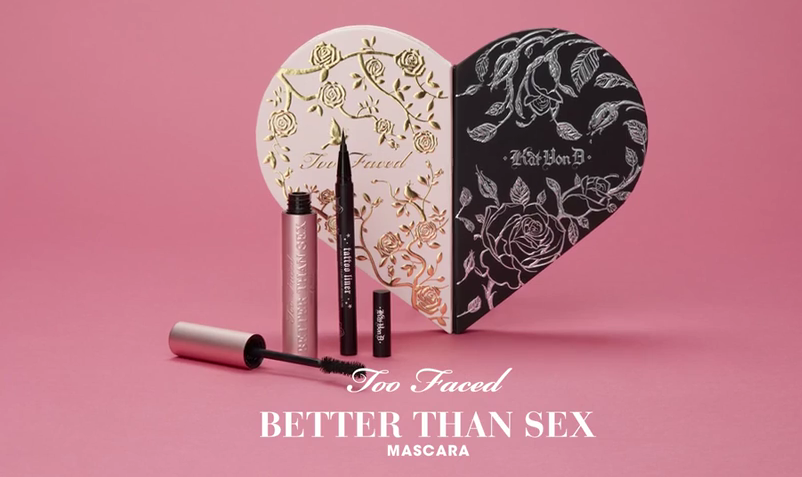 Their Cheek and Lip Makeup Bag Set has debuts exclusive new shades for us to freak out over!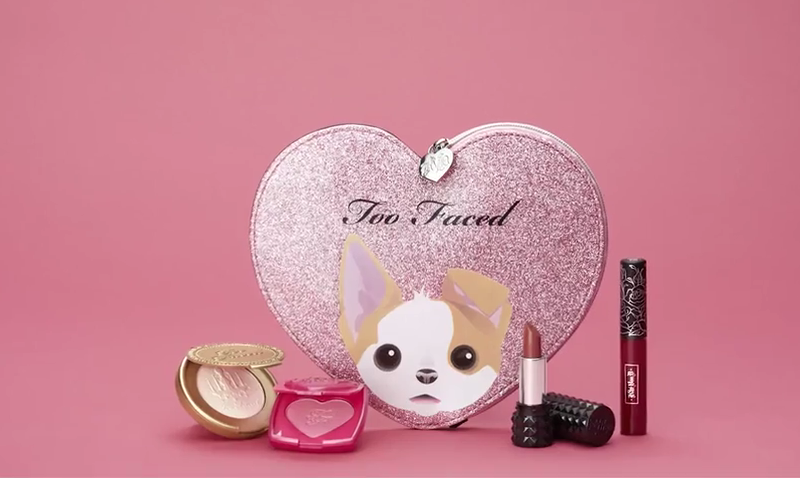 Anything that involves their next-level cute pets works for us!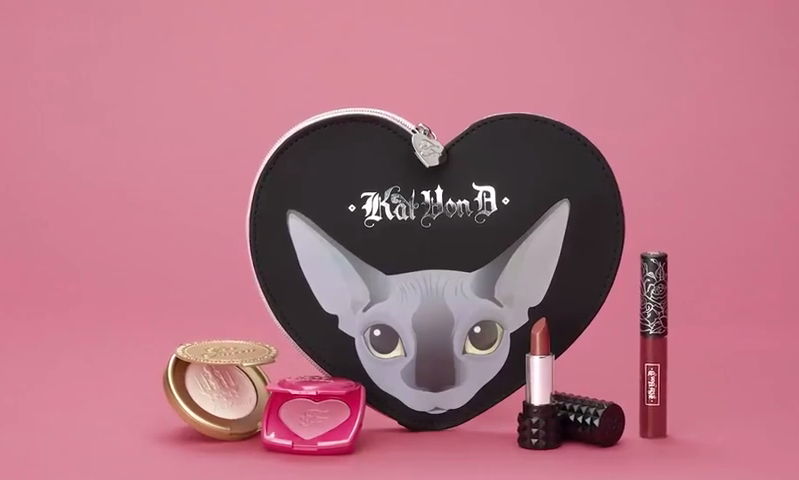 Could these be any more on-brand?
Their mascara and liner kit is a must have for anyone who is serious about a flawless eye.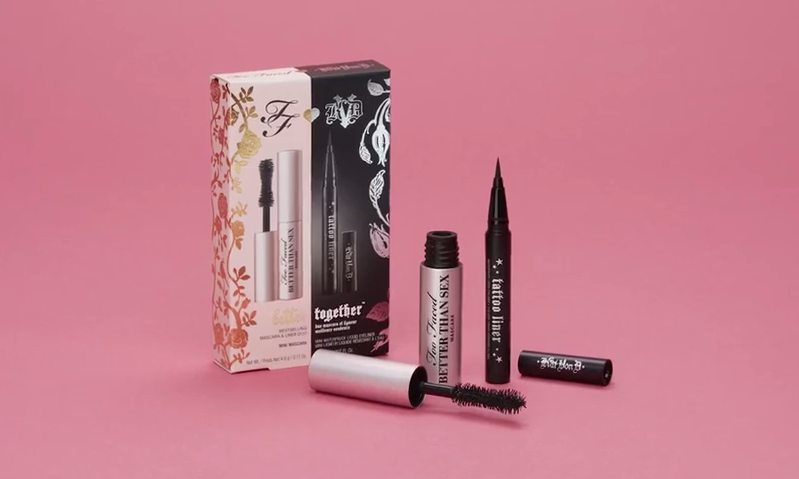 They are seriously a match made in heaven! From the packaging to the products, these kits are absolute perfection. We have a feeling they're gonna be a must-have gift for beauty lovers the world over!
https://www.instagram.com/p/BMCnhi4AUvz
Don't you love it when sweet friends put their talents together to make something special just for us?
https://www.instagram.com/p/BMCsOyPghFQ
The collaboration debuts in stores on December 26th, which is excellent because you're all but guaranteed to be out shopping and scooping up those post-holiday sale items!