Kat Von D talks to us about her 10-year anniversary and the lipstick she's making with her husband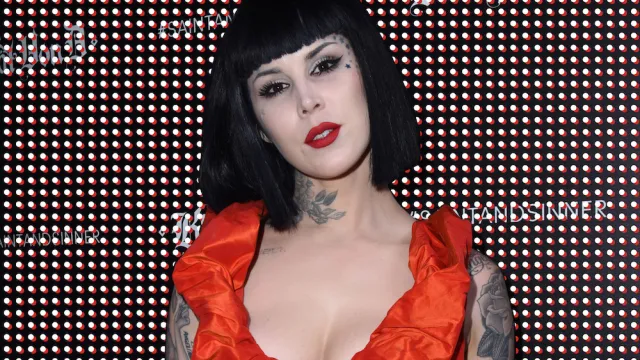 There are so many things to love about Kat Von D Beauty, from the gorgeous, quality products, to the highly creative collections (I still can't get over the Divine collab), to the fight against animal testing and commitment to vegan ingredients. But there's also the wonderful fact that after 10 years, its founder Kat Von D still has a huge part in creating the products, whether she's hand-drawing the packaging herself or testing brow makeup during a fitness class. This intimacy between Kat Von D and her namesake brand elevate her to a whole other level in the beauty industry.
Even before I was a beauty editor, I was a Kat Von D Beauty fan. The Everlasting Liquid Lipstick was the first liquid matte I tried (Bachelorette and Underage Red were early faves) and still wear regularly. I've been drawing on a cat-eye for about 15 years, and was able to reach winged liner artistry once the Tattoo Liner came out. Even my septuagenarian mom uses the Lock-It powder. It's safe to say that Kat Von D Beauty has been a big part of my beauty life, so I truly feel like I'm celebrating the brand's big 10-year anniversary right along with Kat and her gang.
By the magic of the universe and the graciousness of Kat herself, HelloGiggles was invited to the brand's 10-year anniversary party, which was held at the stunning Vibiana Cathedral in L.A.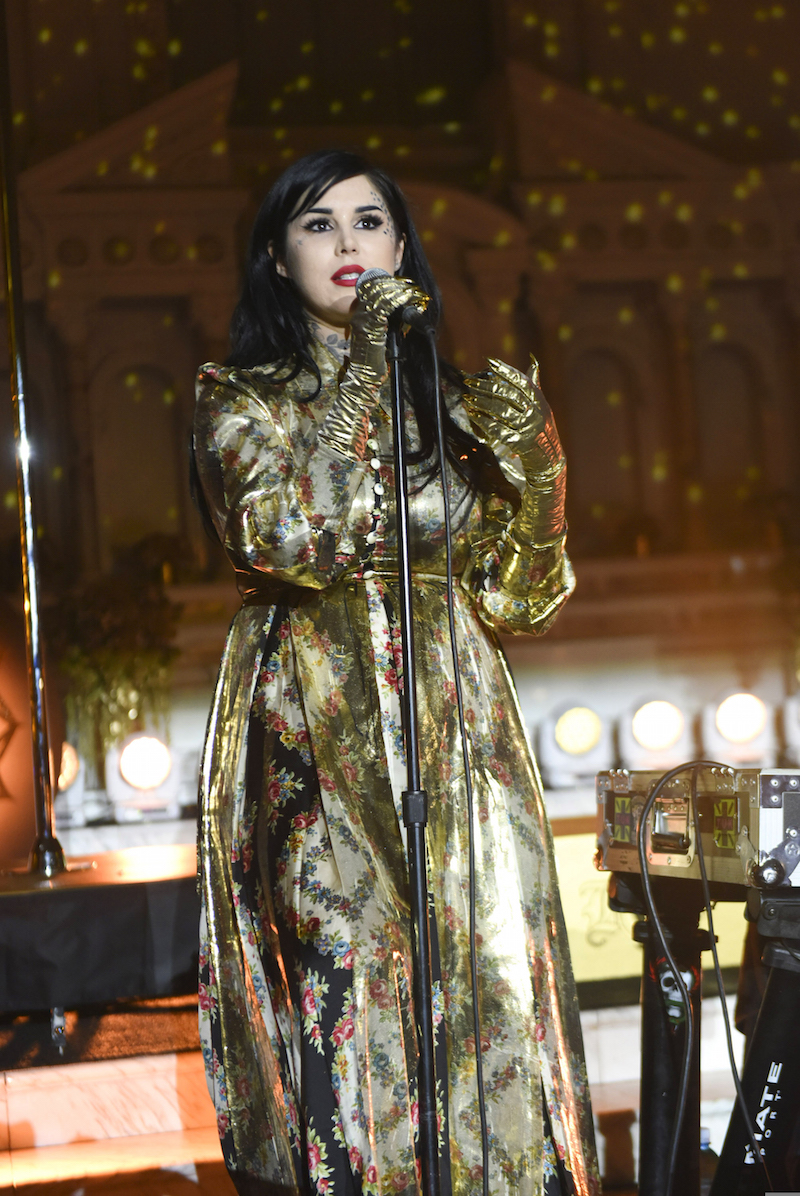 Just celebrating with my pal Kat.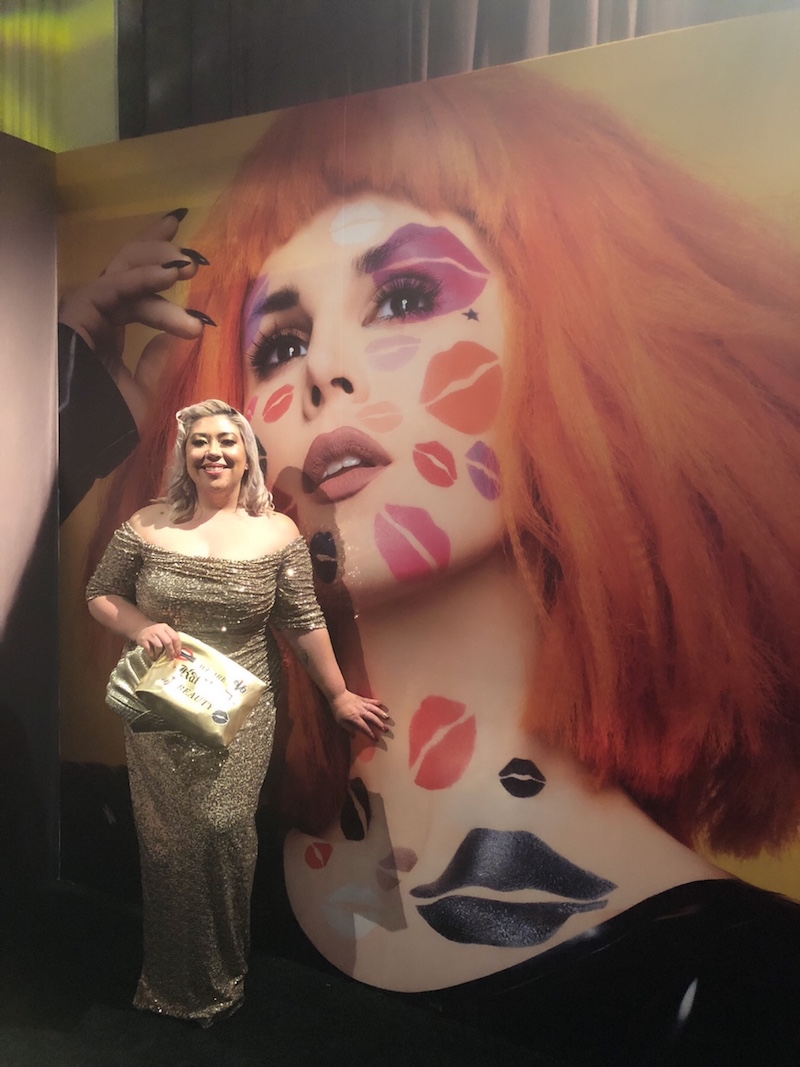 To coincide with the Kat Von D Beauty gold-themed 10th Anniversary Collection, guests dressed to the nines in head-to-toe gilt. The outfits were as fabulous and fierce as you could imagine.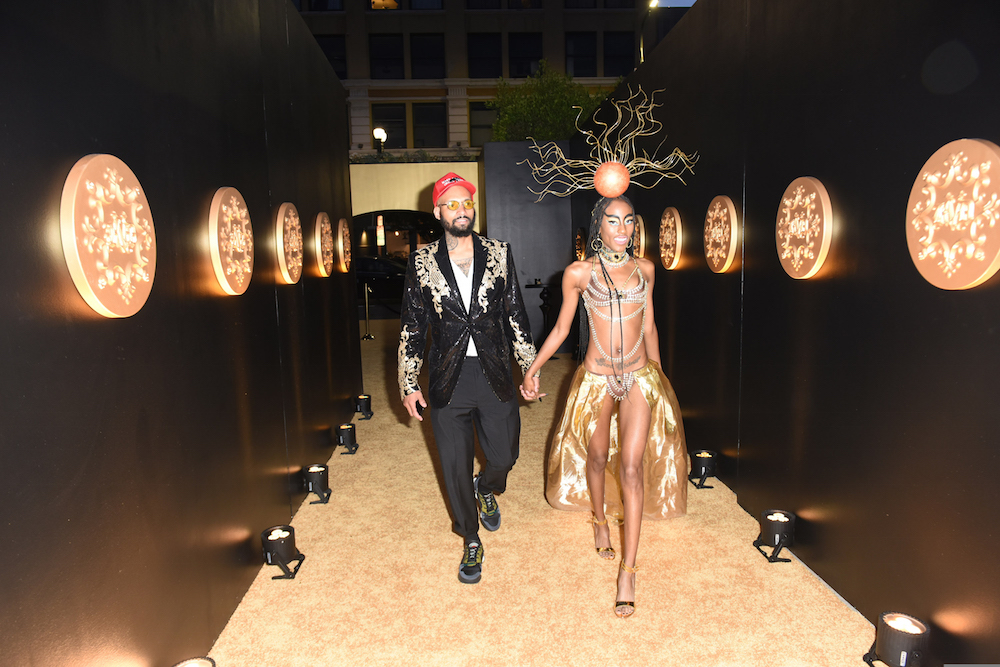 There were plenty of Instagram-worthy moments, including a gigantic Studded Kiss Lipstick sculpture that greeted guests when they first walked in.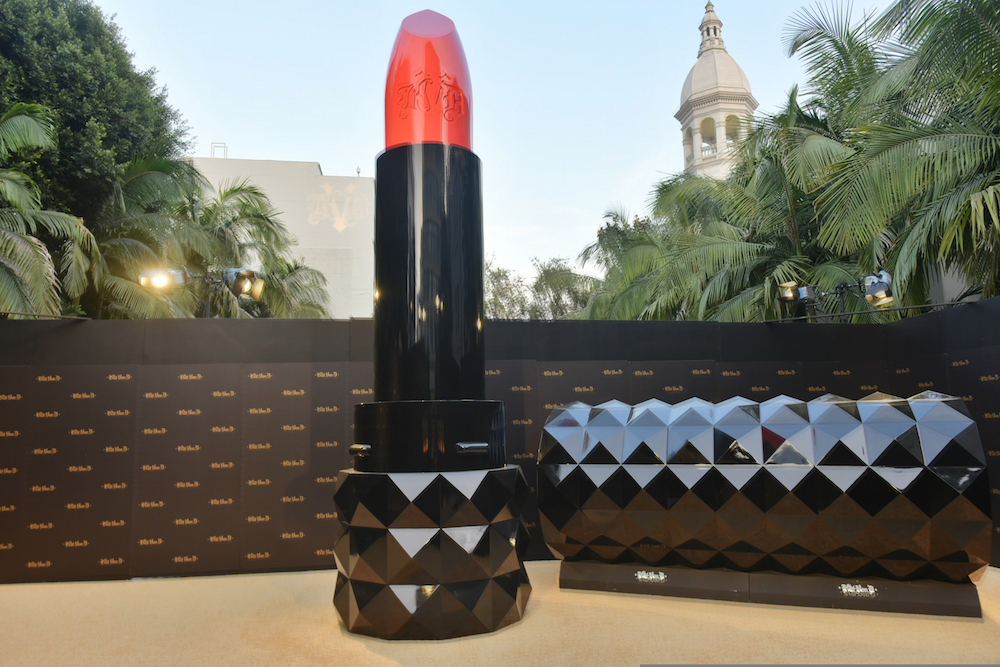 There was also a walkway decorated with KVD handheld star tattoo mirrors, a museum of the brand's products from past to present, a slow-motion video booth, and a DIY bar where you could fill a limited-edition gold cosmetics bag with all the Kat Von D Beauty makeup you could fit.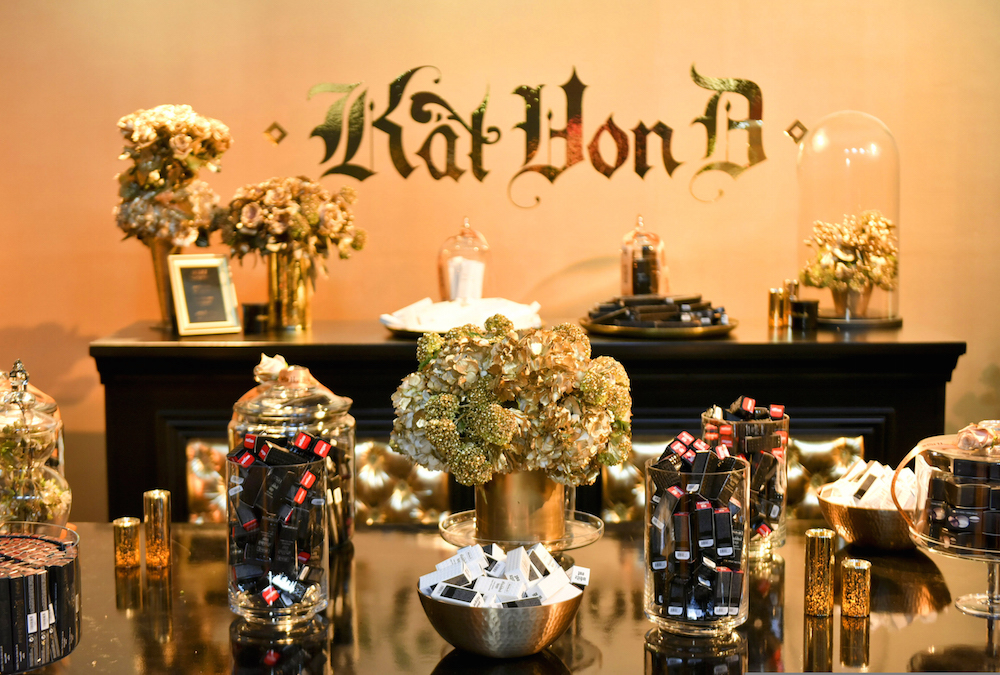 Partygoers included the Kat Von D Beauty Artistry Collective as well as some of Kat's very own muses for the anniversary (including her momma Sylvia, and Ashley, the president of the first-ever Kat Von D fan club), which were featured in a gorgeous video that was projected on a huge screen.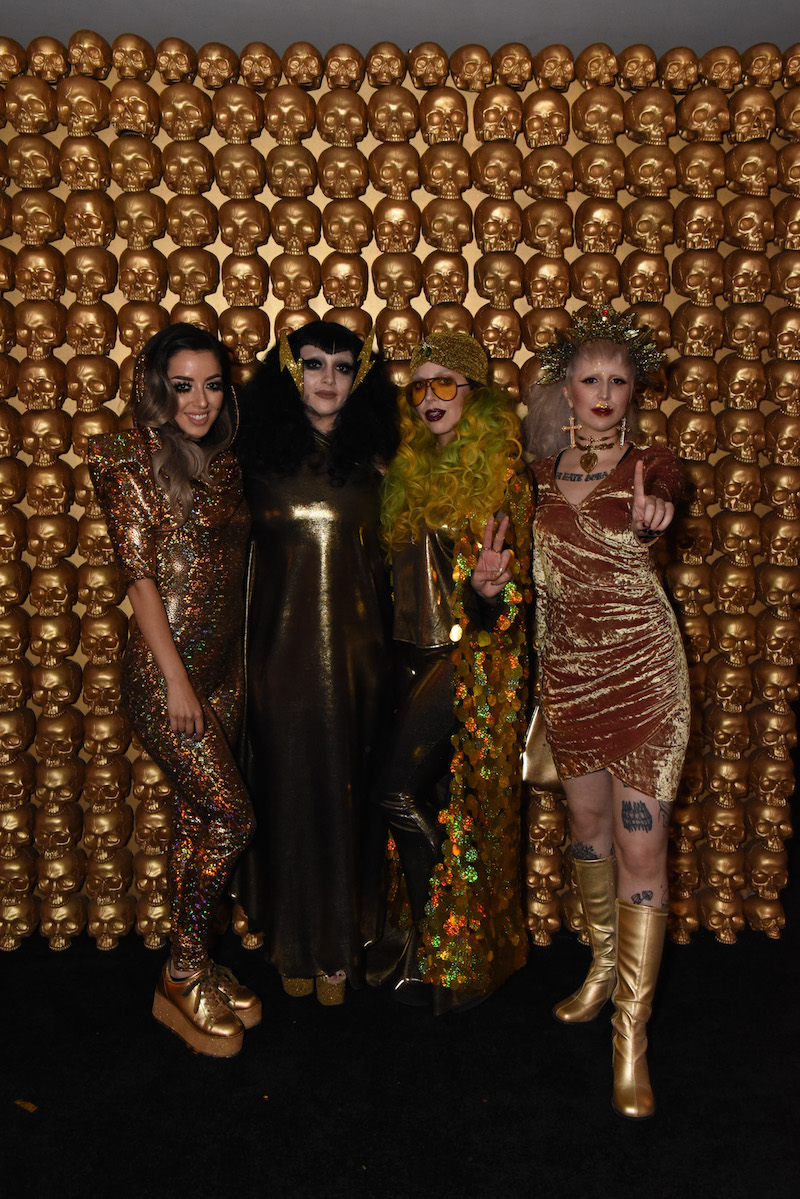 There was even a special musical presentation — Kat's husband and baby daddy, Leafar Sayer, performed with his band Prayers, and she came onstage to sing with him for a few songs.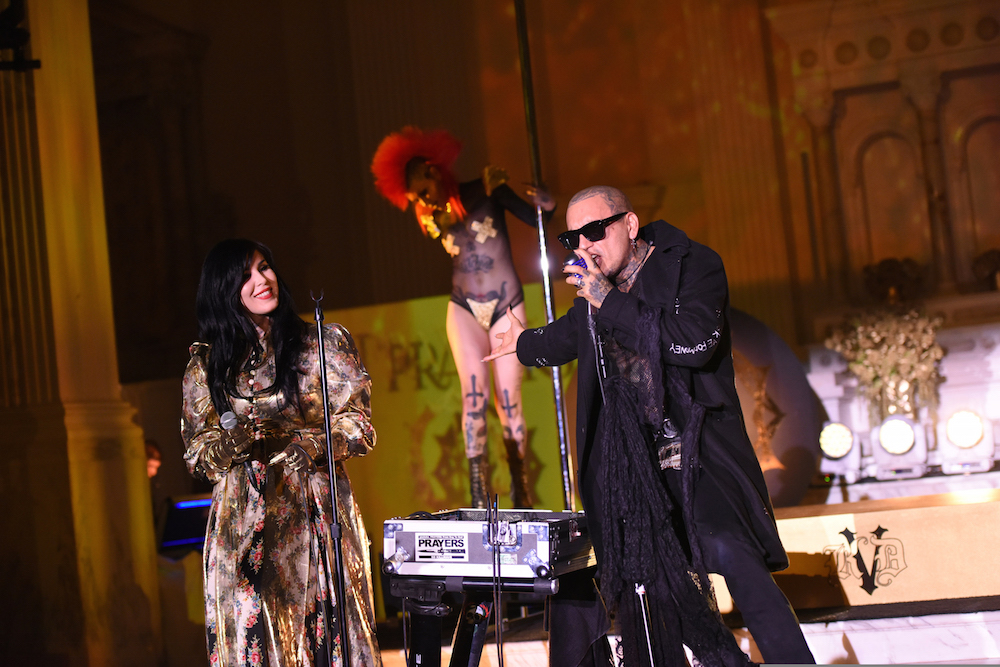 I was able to talk to Kat about the anniversary, whether her beauty routine has changed since becoming pregnant, and the new KVD Beauty products she's working on. (Spoiler: New foundation is coming!)
HelloGiggles: How did you come up with the gold theme for the 10-year anniversary? Was that always planned?
Kat Von D: Everything is always absolutely intentional when it comes to KVD Beauty. The gold theme just came from it being our first decade to celebrate and I felt I needed to make something extremely special.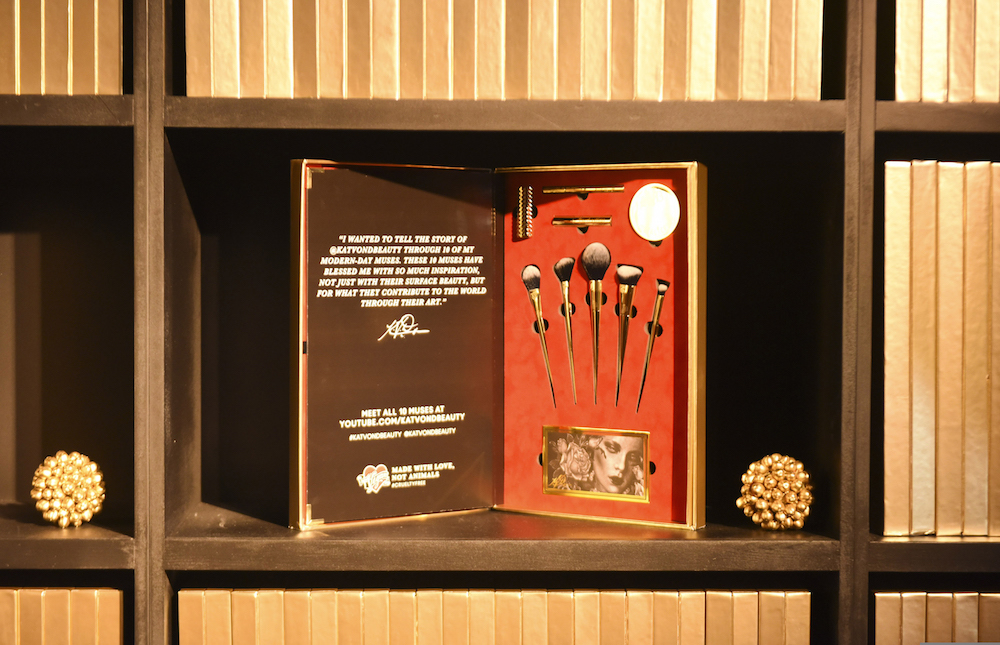 How did you decide to incorporate the muses as part of the celebration?
KVD: I wanted to tell the story of who Kat Von D Beauty is through the stories of these 10 modern-day muses. When I think about what characters inspire me to my core, these 10 people encompass everything I love about humanity. They all come in different shapes and shades, different cultural backgrounds and upbringings, and each have their own different struggles that everyone can relate to. I'm tired of seeing the same, tired old ad of an overly photoshopped model containing absolutely zero human connection. The whole reason I started this makeup line was to stand apart from that aspect of the beauty world, and I think we are celebrating 10 years of going against the grain.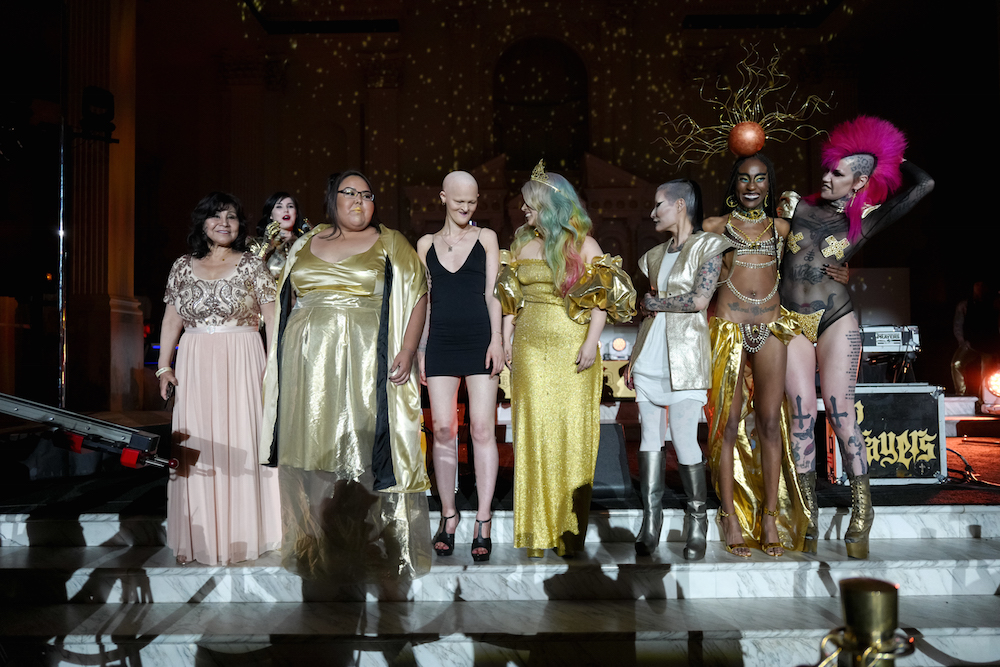 HG: What do you hope to accomplish in the next 10 years for Kat Von D Beauty?
KVD: I don't necessarily think like that. Sure, there is long view in my approach to business but, creatively speaking, I'm just getting by one day at a time. I could rattle off a long list of upcoming products that will blow your mind (which we have) but I think the best answer to your question would be: In the next 10 years KvD Beauty will be standing for the same value we've stood for in this past decade. Until all the cages are empty, we will boldly stand on the frontlines to fight against animal cruelty and animal testing.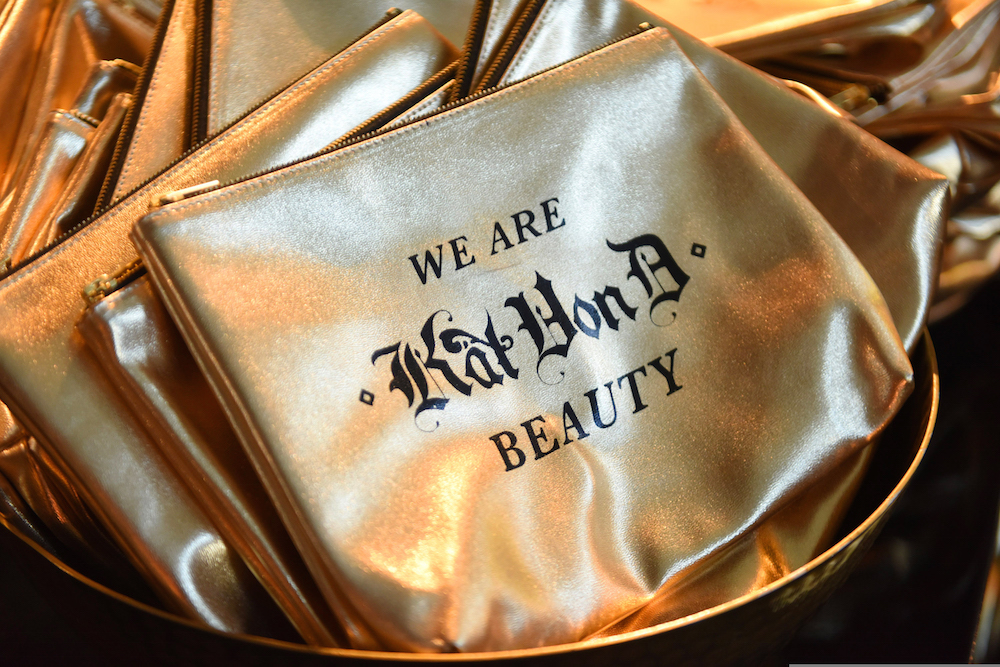 HG: Can you tell us about the experiences that you and the Kat Von D Beauty team designed for the event? What was your fave part?
KVD: Too many to go into! But one of my fave parts of the 10-year anniversary party was the mini-museum. I have archived every lipstick, every eyeshadow, and every drawing I've ever created for the brand — and to have it all on display for our guests to witness was one of my fave activities that took place at the party.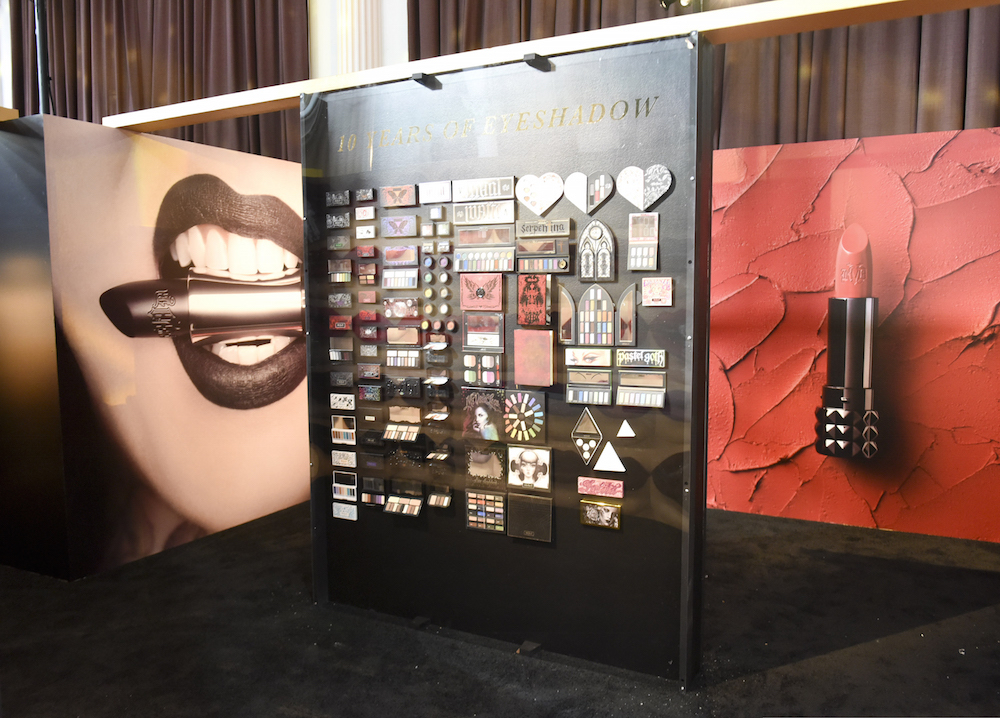 HG: Can you give us any hints on new products that you're working on right now?
We will be launching an entire eyeliner collection that is going to revolutionize eyeliner, including the most bulletproof matte liquid eyeliner in an array of colors. All vegan of course. Also, a new mascara formula, two new foundation formulas, as well as the long-awaited Lolita palette.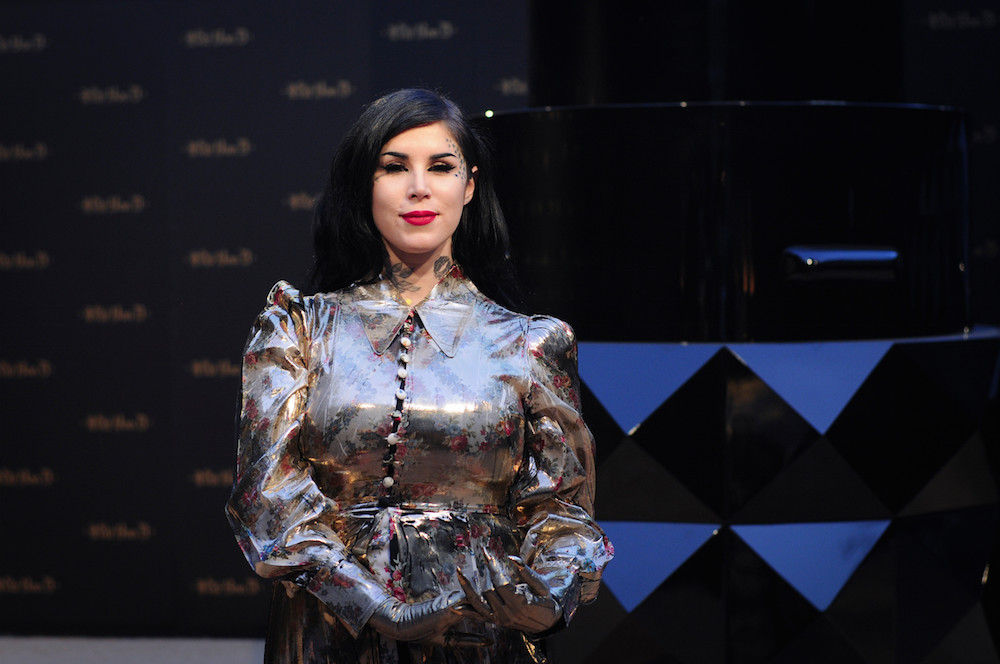 HG: Congrats on the pregnancy! Has your beauty routine changed at all?
KVD: Ha! One would think it might change, but turns out I'm still enjoying wearing just as much makeup as I always have!
HG: I'm a newlywed too and have gotten my husband into skin care. Do you and Leafar share products or have mask nights together?
KVD: Unlike myself, Leafar has the most perfectly symmetrical lips and has been gracious enough to let me use him as a lip swatch model! Which isn't a far stretch considering he wears lipstick anyway. But speaking of lipstick, Leafar had the genius idea of creating a lipstick that we designed together to give away at our upcoming wedding ceremony for our friends and family. I'll have to show you the packaging design we came up with one of these days!
Ps. Congrats on true love!
Shop the 10-Year Anniversary Collection below.
110th Anniversary Studded Kiss Creme Lipstick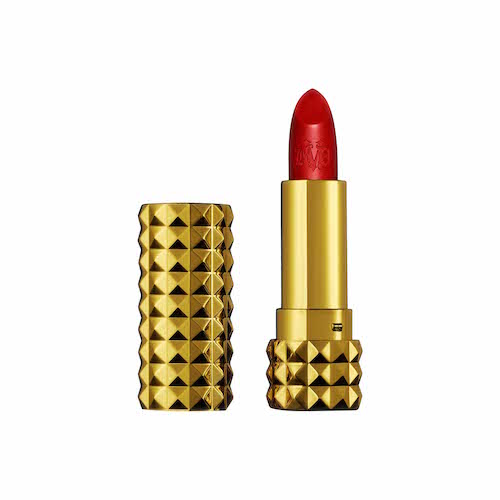 Santa Sangre is named after a film by Alejandro Jodorowsky, one of Kat's favorite directors.
210th Anniversary Metal Crush Highlighter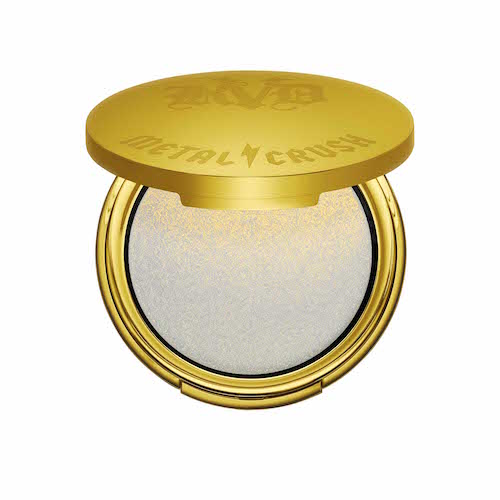 This diamond-esque shade came to be after KVD fans realized Thunderstruck eyeshadow worked well as a highlighter.
310th Anniversary Tattoo Liner
If Tattoo Liner is your cat-eye Holy Grail, you'll absolutely need this gilded version.
410th Anniversary Train Case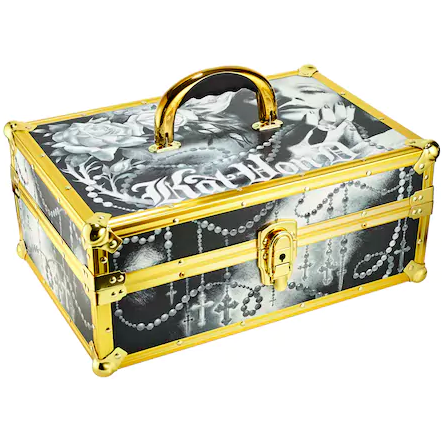 Basically your new purse.
510th Anniversary Everlasting Glimmer Veil Liquid Lipstick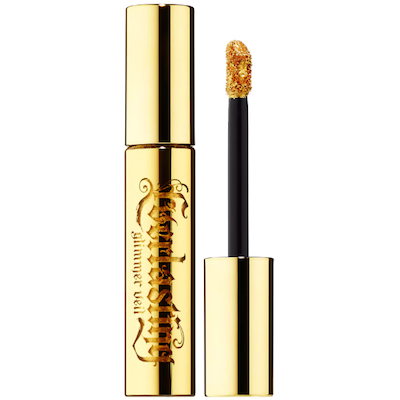 The Midas touch on your lips.
610th Anniversary Eyeshadow Palette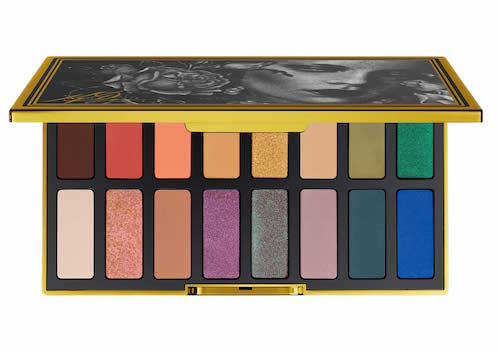 A shade for every occasion, featuring artwork by Kat, of course.
710th Anniversary Brush Set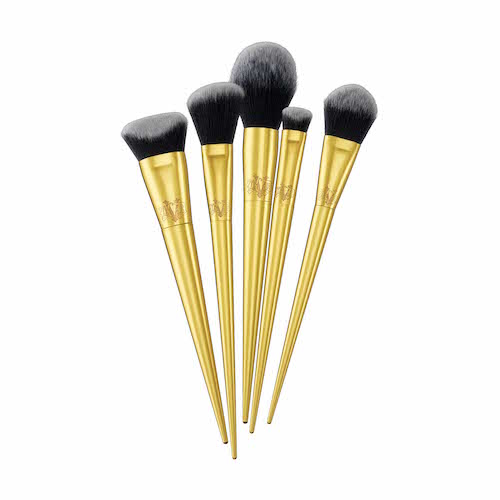 Gimme the gold!