Kat Dennings proved she's the queen of Christmas with these gifts for her "2 Broke Girls" castmates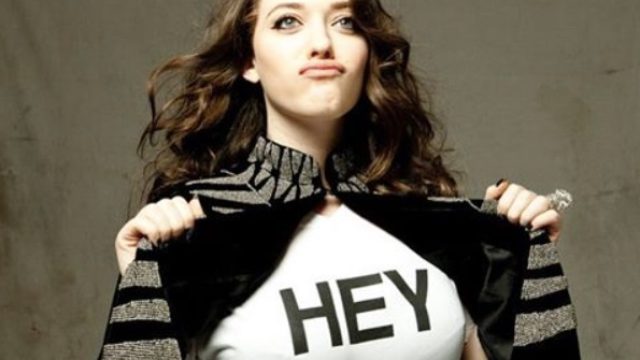 If you're in need of some holiday gift inspo (that's also full of funny), we've found just the thing!
And it comes from one of our fave girls: Kat Dennings.
You already know that her Instagram feed frequently gives us laughs and feels, but her latest snaps include her fellow 2 Broke Girls cast members Garrett Morris and Matthew Moy — along with two of the funniest gifts we've ever seen.
And can we just say how much we dig that Kat actually buys her coworkers thoughtful gifts? Yet another reason why we're kind of obsessed with her.
Now, on to the presents!
"Guys I'm the BEST Santa."
There's clearly an inside joke situation happening here, which makes us love this even more (and also, insanely jealous of their friendship).
Ready to witness another one?
"Again. I'm THE BEST Santa. PS he doesn't miss drugs."
Yep, looks like another inside-joke-gift-giving situation, and even though we're not technically in on it, we're still smiling. Dennings clearly has holiday magic up her sleeve when it comes to making other people happy. And OH HEY the festivities didn't end there.
We're wishing Kat Dennings and everyone at 2 Broke Girls the best Christmas humanly possible, because they work so hard to entertain us. Guys, we appreciate you!
And we're now inspired to get the greatest gifts for our loved ones, and maybe even for ourselves. Thanks, lady!
And um, Kat? Not to harp on this…but just so you know, we also love oversized vegetables and funny mugs. Just sayin'.