Kat Dennings just realized which member of the "Baby-Sitters Club" she'd be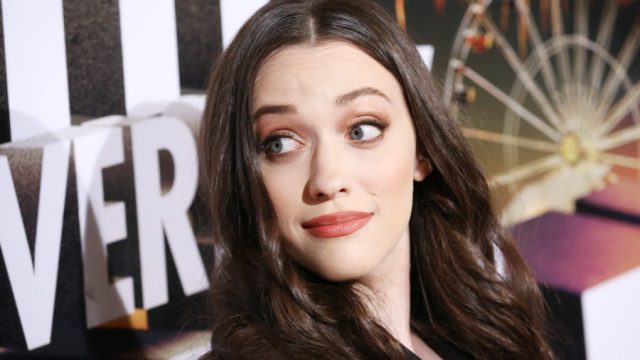 If you grew up in the '80s or '90s, chances are you were a fan of The Baby-Sitters Club. The beloved novels and movie chronicled the lives of a group of girls who formed a successful babysitting business, while living through the experience of growing up, family changes, first loves and heartbreak, and more.
If you loved the series growing up, you probably also asked yourself which Baby-Sitters Club member you're most like. Well, actress Kat Dennings is still thinking about it, and we absolutely love her for it.
She says she's a Kristy, and we can totally see it.
The 2 Broke Girls star was home nursing a fever (poor thing!) when she got to thinking about it, and we think she's right on the money. Kristy was the founder and president of the BSC, and a natural-born leader. Sure, she was a bit bossy at times, but her fearless and sassy personality (and her love of baseball caps and overalls!) totally remind us of Dennings. A BSC-fan blog even re-cast Dennings as Kristy in a hypothetical reboot back in 2011, so fans seem to totally agree.
Of course, there aren't any plans for a revival in the works, but never say never…plenty of beloved movie and book series are being rebooted these days, and we think a new generation of girls would love to have their own BSC members to get to know. Hollywood…are you listening?