Karrueche Tran's favorite beauty hack tool is definitely in your kitchen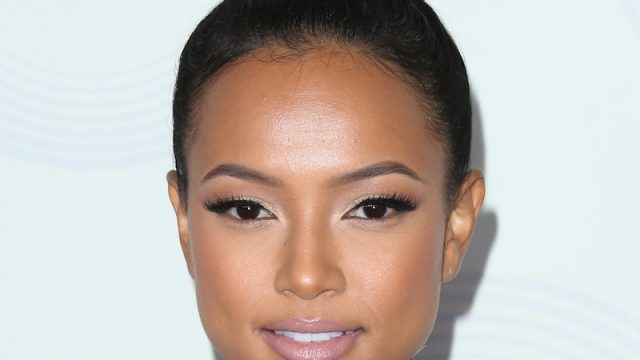 We tend to think of celebrity beauty routines as being totally unattainable. Stars have access to tons of money, fancy spa treatments, and top-notch hair and makeup pros, we tell ourselves. But once in a while, a star shares a tip that we can actually implement in our day-to-day normal-people lives. Maybe it's a drugstore mascara they love or a super simple at-home hack. Take, for example, Karrueche Tran's go-to trick, which is so accessible and only involves an item we all have just lying around the house.
The model revealed a few of her beauty tips to Us Weekly, and we're all ears. After all, Tran always looks so amazing, and her beauty game is always so on point. And in addition to mentioning her love for a particular drugstore beauty find (that would be Aveeno cleansing pads), Tran also shared a totally relatable beauty woe, and a super simple tip for fixing it.
"Because I get puffy eyes — that's my main issue that I care about the most — so I keep two frozen spoons in the freezer and before I go on set or start my day, when I've washed my face and before my moisturizer, I take the spoons around my eyes for a little bit of tightening," Tran revealed.
https://www.instagram.com/p/BcnjBBvnxW7
This is pretty genius and SO simple! A nice cool spoon could definitely help with de-puffing, and curved shape would fit so neatly against the eye area. The best part? There's no fancy purchase required to make this tip work. It's just a matter of heading into your kitchen, grabbing a spoon (talk about a multi-tasker!), applying it to your under-eye area, and letting the magic happen. Voila, you look awake, alert and amazing.