Karlie Kloss' trench coat and crop top combo is perfect for this ridiculous fall we're having
Literally one day after she proved that floral prints for fall are the look, Karlie Kloss stepped out in New York City in yet another look that may make you scratch your head at first until you realize how freaking chic it is.
Karlie proved that she's a champion of fall fashion — which is notoriously difficult thanks to changing temperatures all day (freezing in the morning, warm in the afternoon, chilly at night) — by rocking the perfect look for those days where it's not quite cold enough to be bundled up, yet not quite warm enough to expose too much skin. Karlie put a new spin on layering by rocking a cropped turtleneck with a long trench coat, and we're here for it.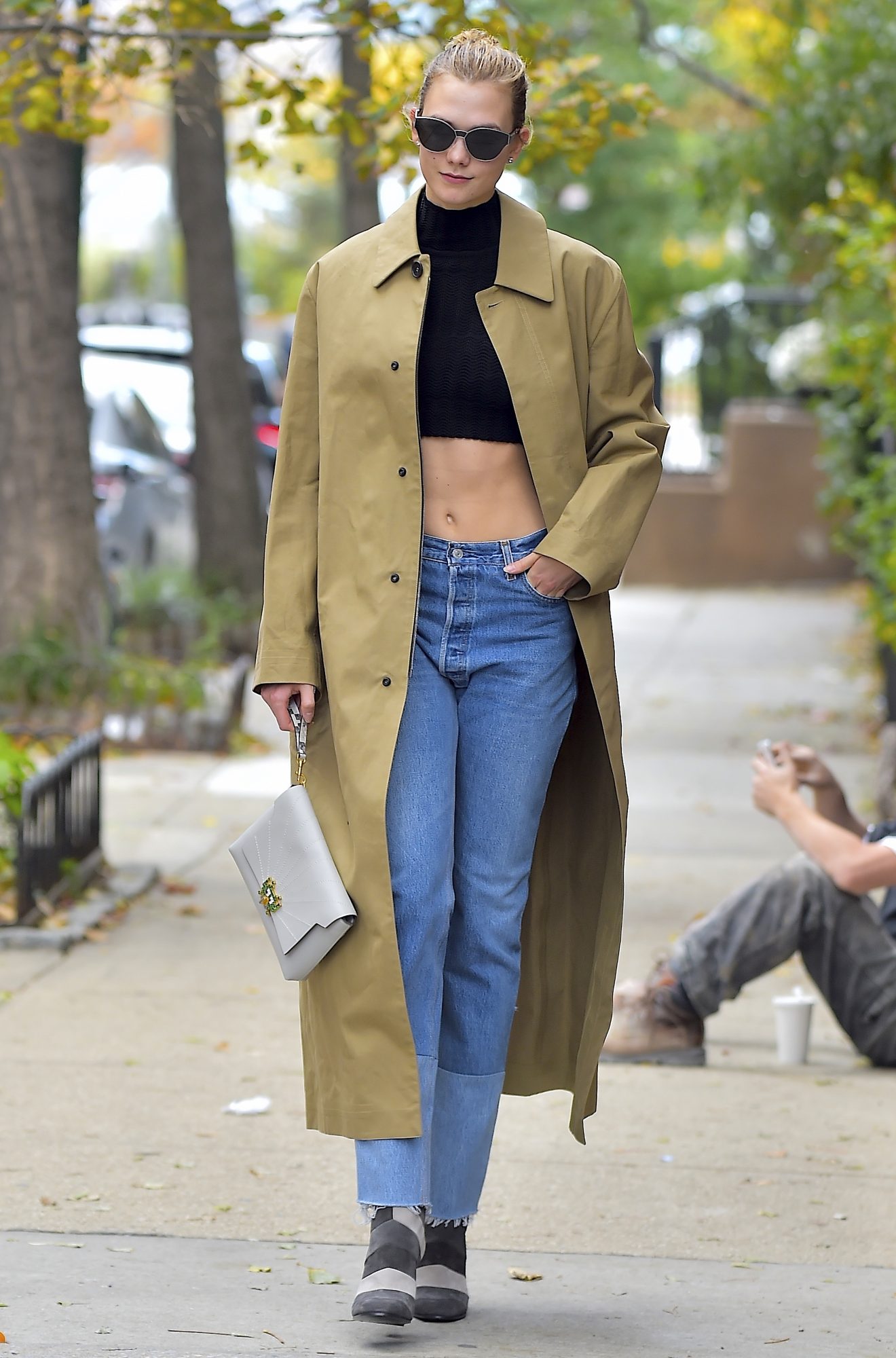 Taking a cue from the '90s, Karlie paired a gorgeous camel-colored trench with a black crop top, topping the look off with relaxed jeans and striped boots. Her slicked back bun and angular sunnies add to the '90s vibe, and she's totally ready for anything. Heading into a building where the heat is cranking? Ditch the coat. Going for a stroll outside with a brisk chill in the air? You've still got plenty of coverage to keep you warm. It's perfect.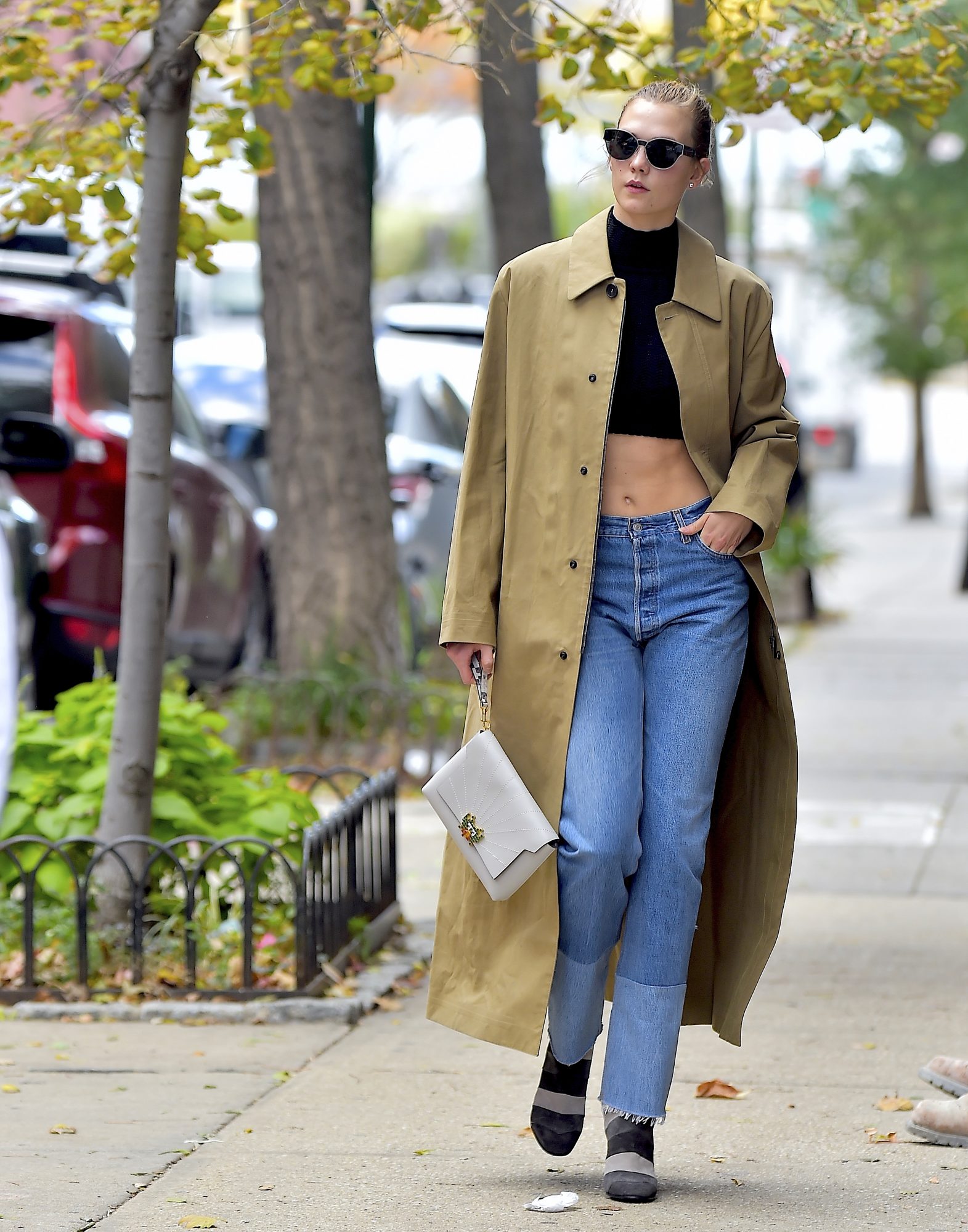 Karlie is no stranger to crop tops both on the street and on the runway, and she proves that all it takes is the confidence to rock this look, which should definitely inspire us non-supermodels to give it a try. Check out some of her best recent crop top moments.
Hot pink glam
Black and white fierceness
Summer vibes
Formal and fancy
So ridiculously chic
Karlie Kloss, crop top queen. Keep doin' your thing.