The "floral pantsuit trend" is a thing — but don't stress out just yet, here's how to wear it
Florals for spring may not be groundbreaking, but floral prints for fall are actually quite fresh. And the latest floral fall trend is the printed pantsuit. We know, hear us out — all-over floral prints are traditionally hard to pull off for even the biggest fashion mavens, but supermodel Karlie Kloss just rocked the chicest floral pantsuit and we're kind of considering making this look our new fall uniform.
So Karlie stepped out in New York City in a head-to-toe black floral pant suit and she's proof positive that everything's coming up roses for fall. It may seem a little weird to rock full-on florals as the weather gets colder, but that's actually the perfect reason to do so. It's a welcome break from all black and brown, even as the temperatures start to dip.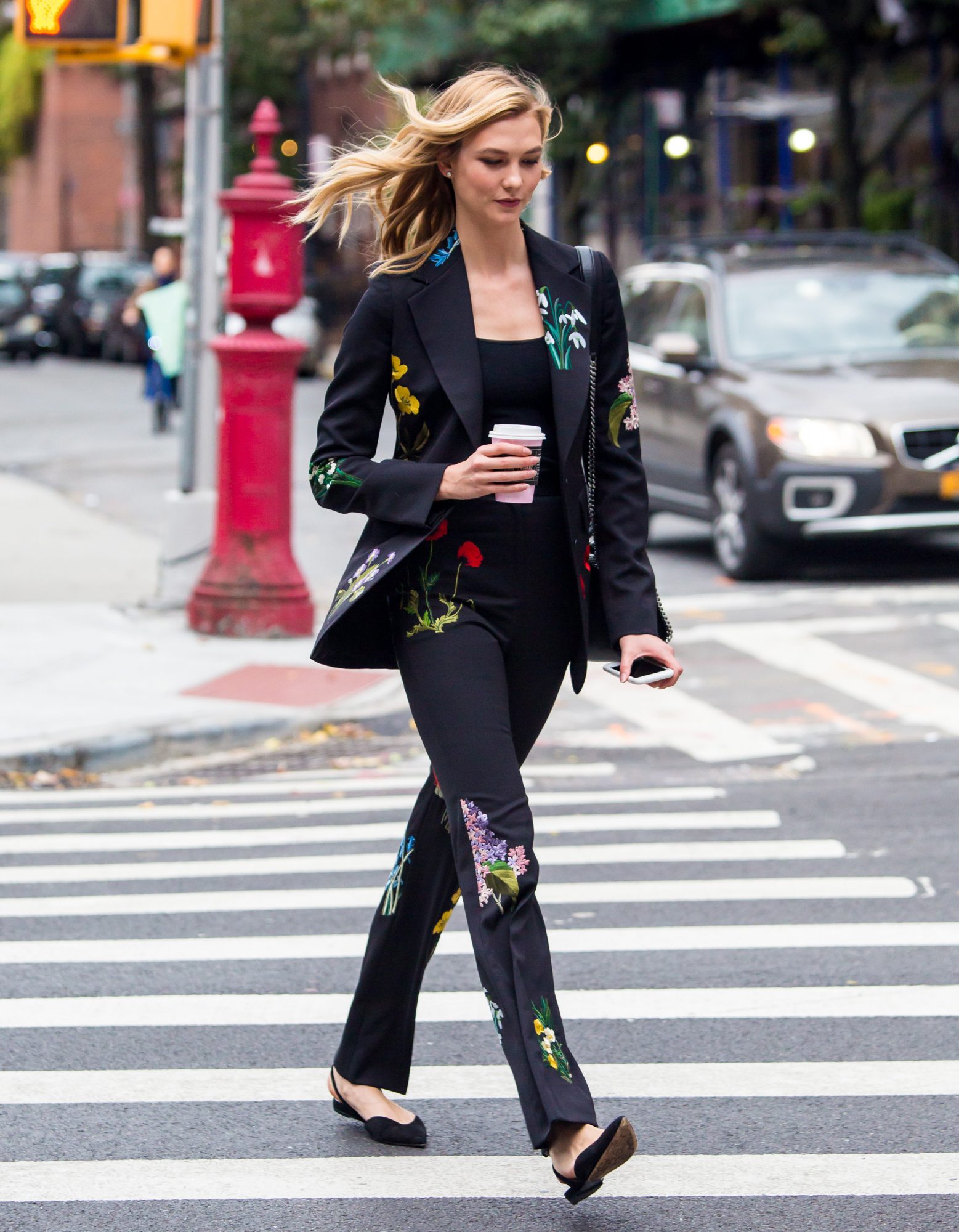 Karlie paired her suit with a simple black blouse and chic black flats, letting the pop of bright color speak for itself. We're honestly obsessed with this look — it's the perfect antidote to drab cold weather fashion, and Karlie proves it's surprisingly wearable.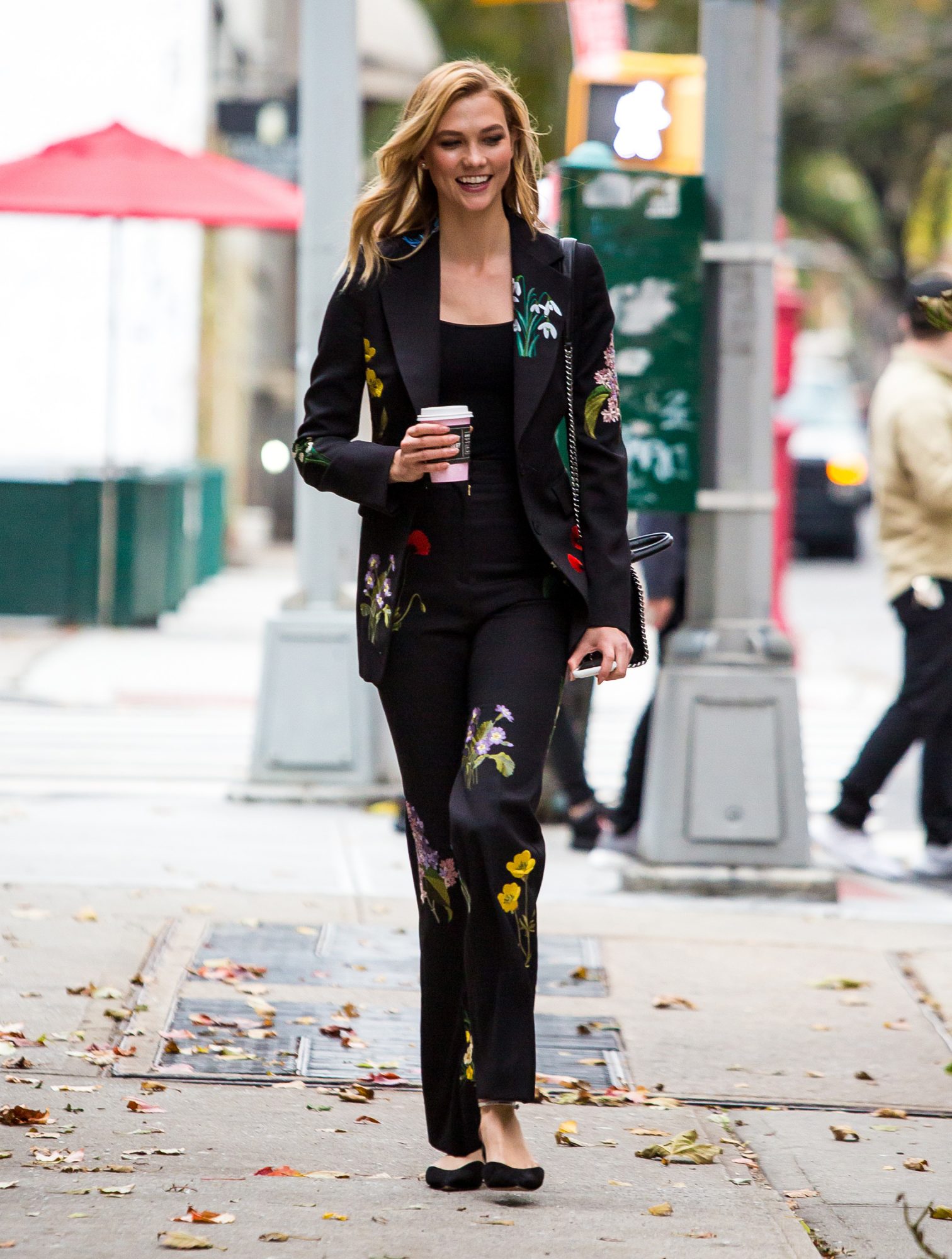 If you're feeling like head-to-toe florals aren't the look for you, fear not — you can rock the pants or blazer separately and look just as fierce. Check out these options to add some instant fierceness to your closet.
ASOS Floral Edge to Edge Blazer and Wide Leg Culottes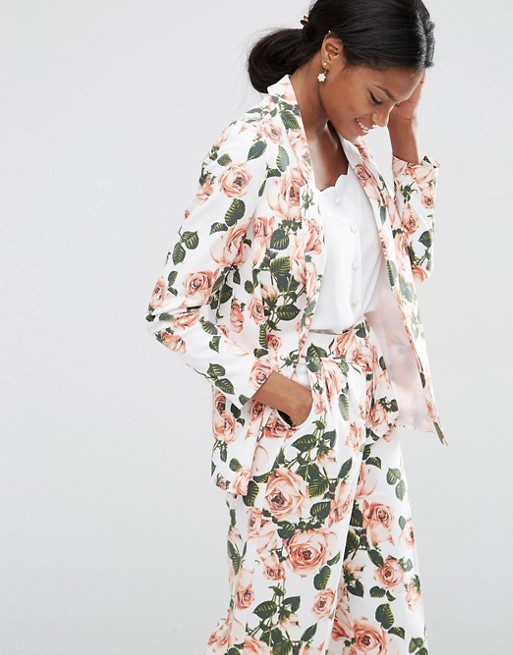 Get the blazer here for $50.00 and the pants here for $61.00
ModCloth Fab Floral Designer Blazer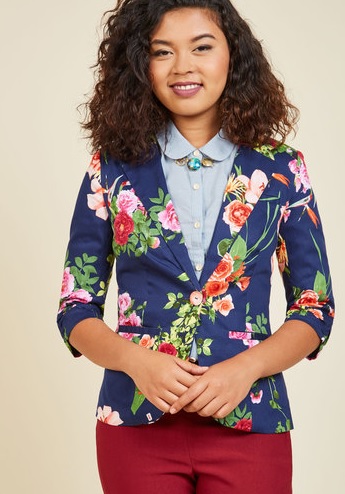 Get it here for $69.99
Rainbow Plus Size Floral Blazer with Open Front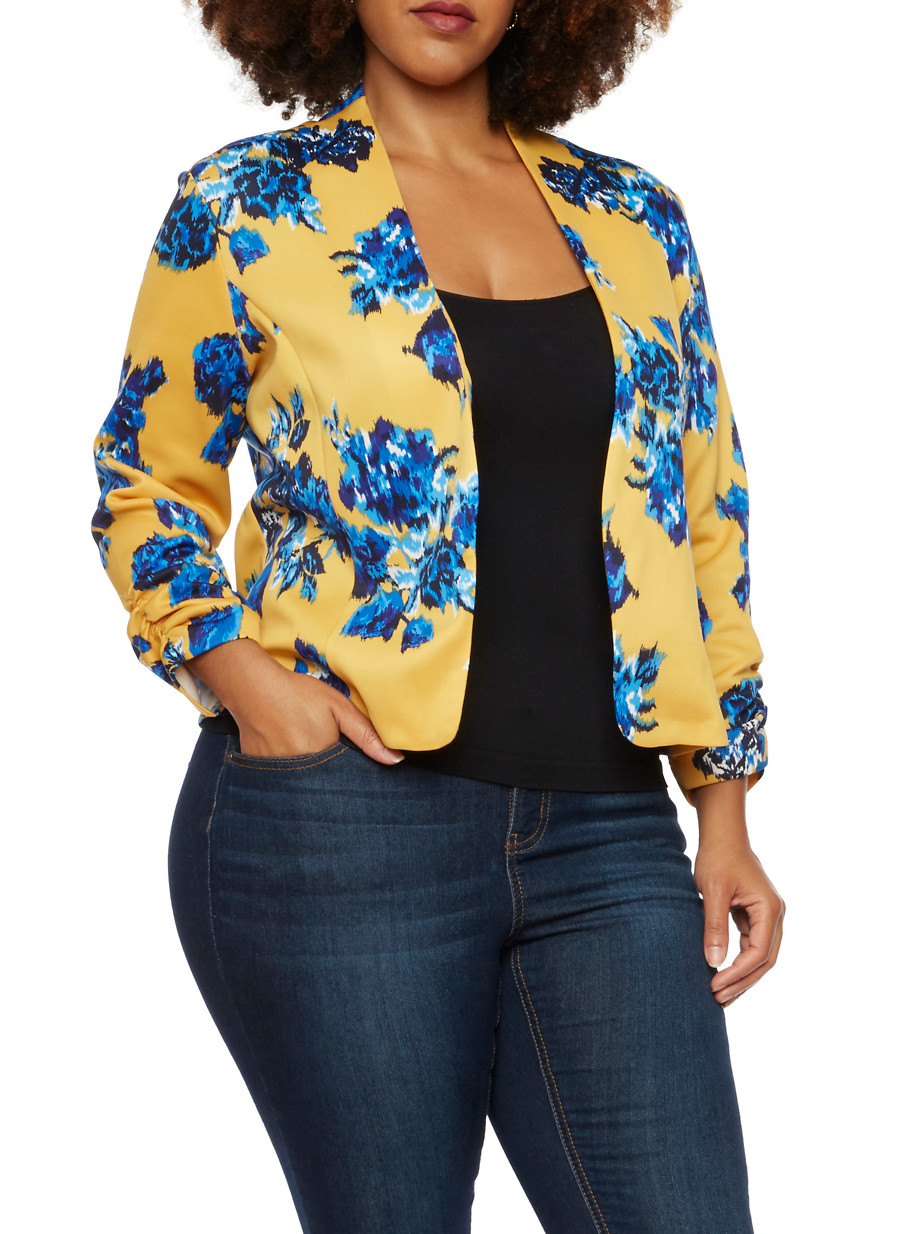 Get it here for $20.97
ASOS Jacquard Raw Edge Detail Crop Blazer and A-line Mini Skirt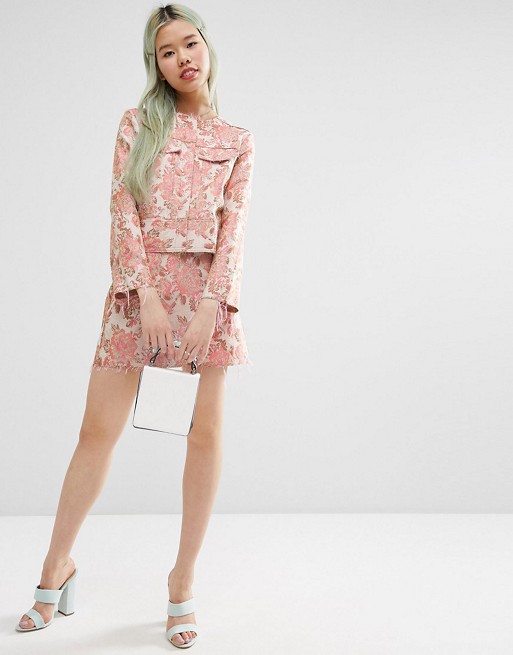 Get it here for $129.00