Karlie Kloss' Burning Man installation is blowing our minds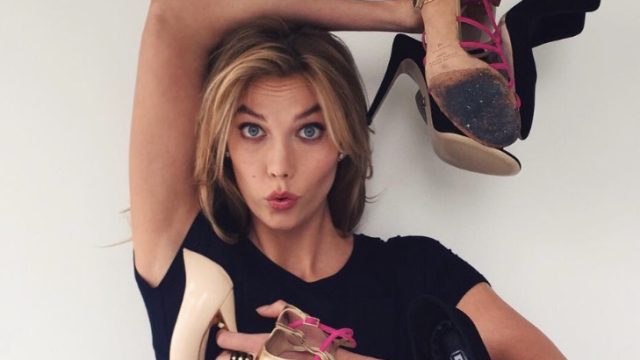 While there's a bit of debate about exactly what Burning Man is, after drooling over pictures of the elaborate and reality-bending art installations, we can't deny that it IS fascinating.
Our need to find out first hand what Burning Man is went into overdrive when Karlie Kloss shared a picture of her installation on instagram.
Yes that is a driveable giant vacuum!
And this.
Ummmm… yes, that is a tyrannosaurus rex standing in front of a beautiful desert sunset. We have never wanted to see something in person more.
Despite our confusion about the event, Burning Man seems to be mostly a large scale, fancy, life-changing art fair in the middle of the desert. About 70,000 attendees congregate every year, and build a temporary village comprised mostly of art installations plus a few necessities. Those who attend are expected to be totally self-sufficient — the only things you can buy from Burning Man are ice and coffee, the proceeds of which are donated to local schools.
So, a bunch of artsy types + dry desert heat + suuuuuper cool art + coffee + charity = Burning Man.
Sounds kind of… perfect?
BRB, going hang out with Karlie Kloss and her dinosaur at Burning Man.