Karlie Kloss morphed into Audrey Hepburn and Marilyn Monroe for Swarovski, and the results are ~electrifying~
One of the most iconic supermodels of our time is now tackling some of the most iconic roles of *all* time. That's right, our fave girl boss extraordinaire is filling some pretty big shoes heels to help Swarovski celebrates its rich heritage outfitting the silver screen: Karlie Kloss is recreating scenes from Audrey Hepburn's Breakfast at Tiffany's and Marilyn Monroe's Gentlemen Prefer Blondes.
Cue the ~major~ fangirl freakout!
In the first of the two mini-series ads from Swarovski's #BeBrilliant campaign, the brand's resident spokesmodel puts her own 21st-century twist on Holly Golightly's classic look with a sleek bun, plunging sequined LBD and a Swarovski-encrusted coffee cup.
And instead of looking longingly through Tiffany's window, she gives a quick smirk and a side-eye to a case filled with Swarovski sparklers.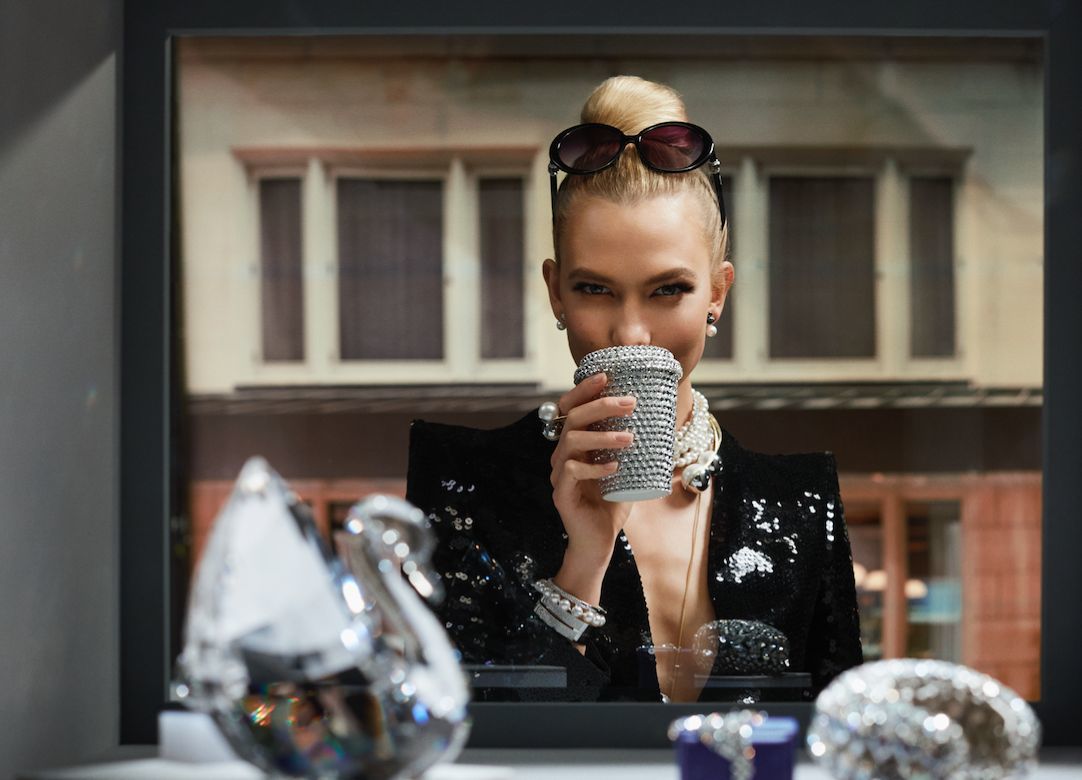 Skip a scene, and Karlie ditches the chance to eat a breakfast croissant in favor of heading inside the Swarovski store to satisfy her appetite for trying on jewels. And can you blame her? With bling like that right at our fingertips, we'd forget about breakfast, too!
You can watch the full-length Karlie-meets-Holly moment below.
https://www.youtube.com/watch?v=ziZUyqDgFW4?feature=oembed
Then, there's the matter of Karlie transforming into the blonde of (last) century: Marilyn Monroe. Dripping in crystals from head-to-toe and flanked by gorgeous men from every angle, we'd say Karlie does the iconic film star justice.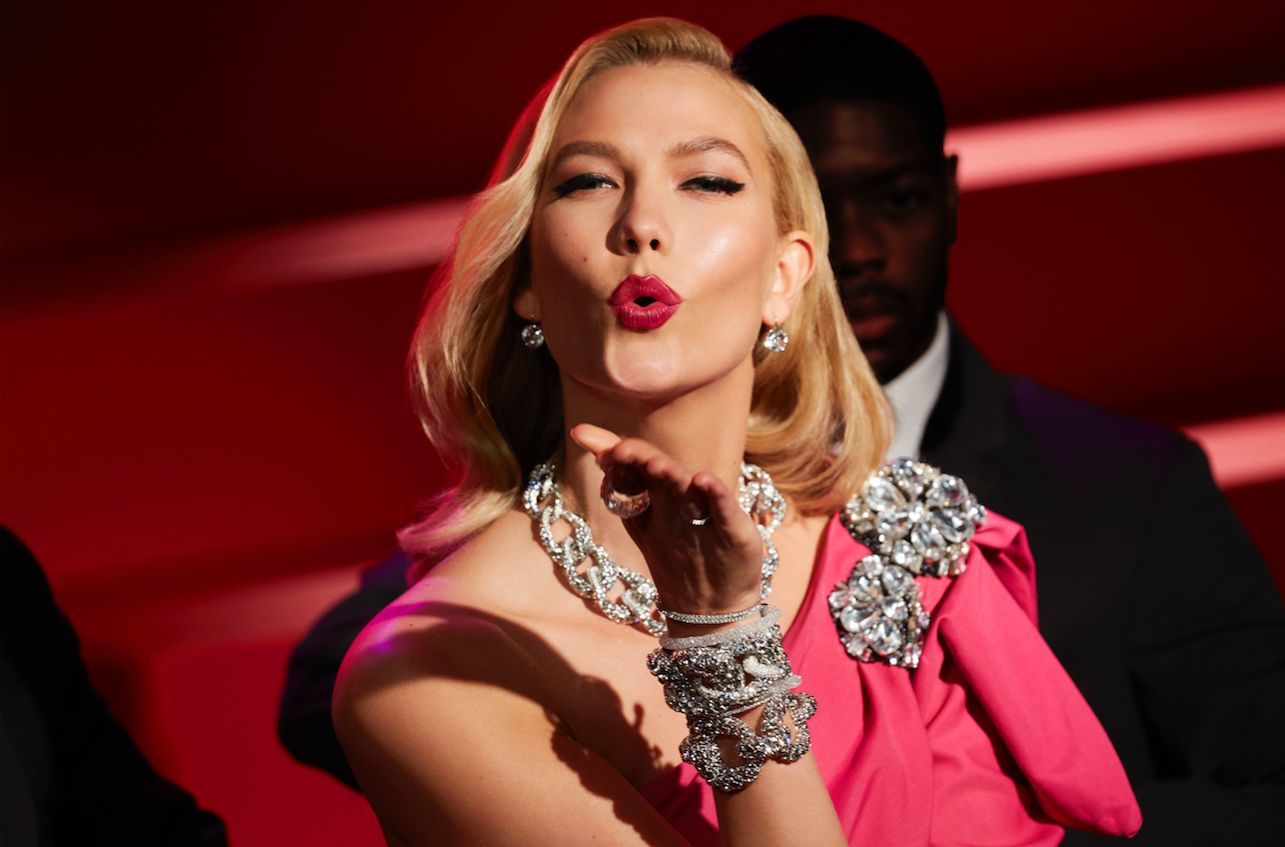 Mwah!
"This campaign is all about juxtaposing classic and modern style," Kloss said in a statement.
"I have always been an admirer of the timeless Hollywood glamour of Audrey Hepburn and Marilyn Monroe, and being able to evoke their iconic movie scenes and add a modern spin was such a fun experience."
In case you weren't aware, Swarovski has a played a supporting role in many of Hollywood's most iconic films, lending their sparkling Swarovski Created Diamonds and crystals to many a classic, including Breakfast at Tiffany's and Gentlemen Prefer Blondes. Which makes this crazy-cool campaign make ~total~ sense.
https://www.youtube.com/watch?v=pL_0G5_sb8w?feature=oembed
"What I love most about icons like Audrey Hepburn and Marilyn Monroe is the confidence they bring to every scene and character they played," Kloss said in closing, further explaining the campaign. "They've shown that a woman who is confident and strong-willed will always be in style."