Who is Karen McDougal? The former Playboy model says she'll break her silence about Donald Trump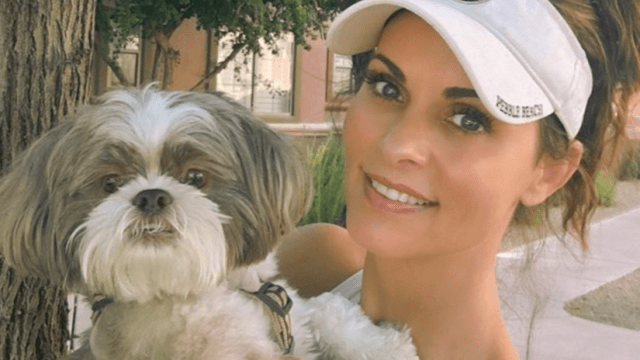 Update: Karen McDougal reached a settlement with the tabloid news company American Media Inc. on Wednesday, April 18th, and will now be able to speak freely about her past interactions with President Donald Trump.
Barely a month after Stormi Daniels announced her intention to fight Donald Trump from barring her from speaking about their affair, another woman is sharing a similar story. Karen McDougal had an affair with Trump when he was married to Melania Trump, and is now suing The National Enquirer's parent company, American Media Inc., for paying her $150,000 for her story — only to kill the story and have the rights to fine her if she speaks to any other media outlets about the affair.
What McDougal didn't know when she gave The National Enquirer her story is that American Media's CEO David J. Pecker is a close friend of the Trump family. The tabloid did what's called a "catch and kill," where it pays someone for their story to silence them and, in doing so, helps Trump cover-up his affairs. Super ethical and deserving of the public's trust in the media, right?
"AMI lied to me, made empty promises, and repeatedly intimidated and manipulated me," McDougal said in a statement (via NY Daily News). "I just want the opportunity to set the record straight and move on with my life, free from this company, its executives, and its lawyers."
But who is Karen McDougal?
She appeared in Playboy magazine throughout the '90s, even securing a spot as "Playmate of the Year" in 1998.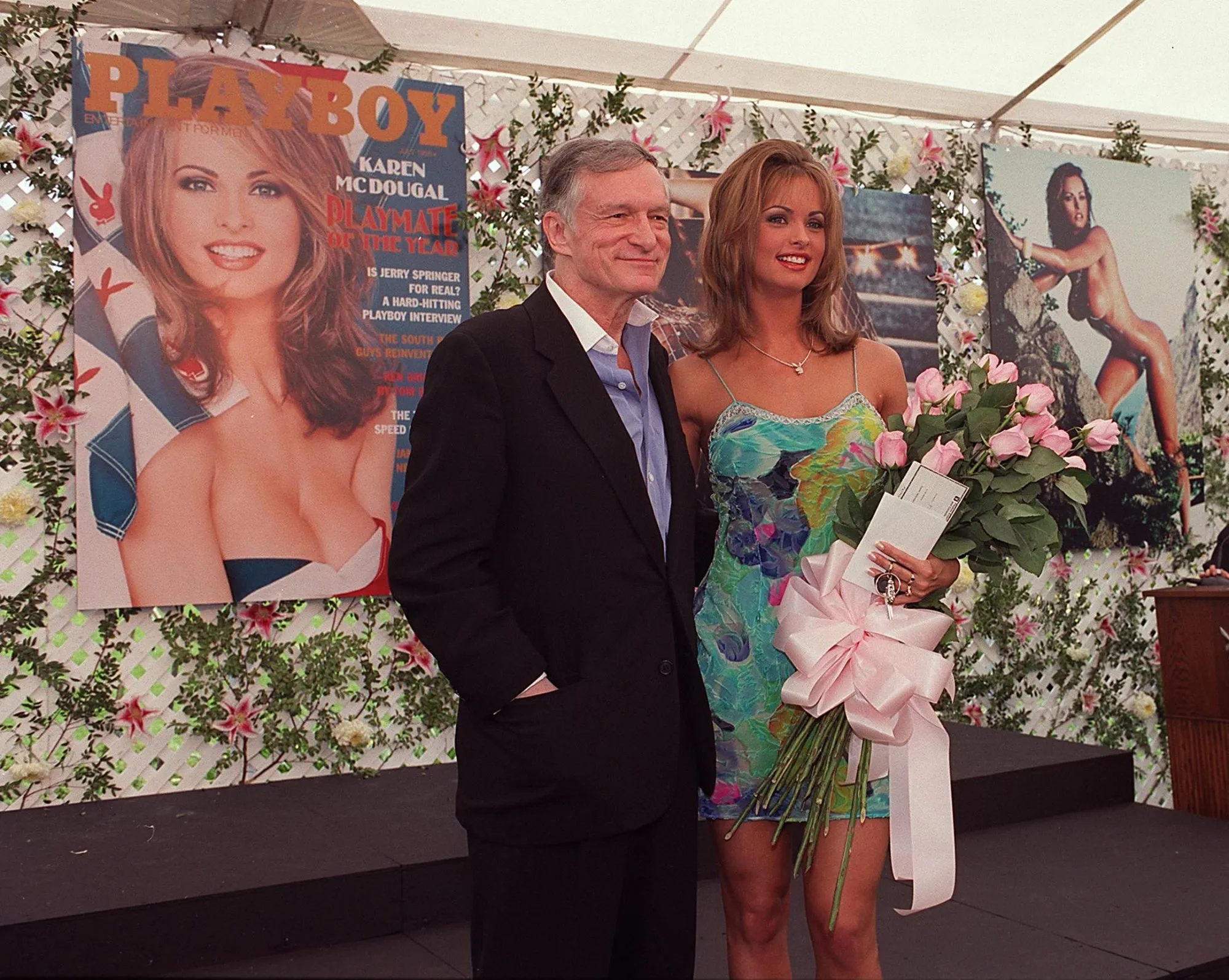 In a series of handwritten notes obtained by journalist Ronan Farrow and printed in a February 2018 New Yorker article, she wrote that she met Trump at a party at the Playboy mansion in June 2006 and ended the affair in April 2007 after feeling guilty and increasingly offended by some of Trump's comments. The affair first came to light in May 2016 when her friend and former Playboy Playmate Carrie Stevens outed them in a series of now-deleted tweets.
In exchange for her silence on the Trump affair, American Media gave her several covers and columns in their other editorial brands as a "model and lifestyle expert."
McDougal's lawsuit hopes to free her from her contract with American Media Inc. so that she can share the story of the affair in her own words.
Trump and the White House have repeatedly denied any allegations of Trump being unfaithful.