Karen Gillan fully owned this yellow and black look at the "Guardians of the Galaxy" premiere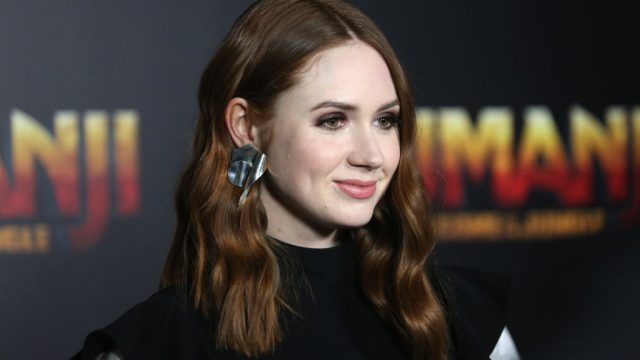 Karen Gillan is pretty well known for having her own sense of style, and her wardrobe at the Guardians of the Galaxy Vol. 2 premiere was no different. She's hard to miss in general because (a) she's stunning (b) she's super tall and (c) she has the most amazing mermaid hair ever, but at the premiere, she definitely sought to stand out. Her outfit sort of reminds us of some kind of runway bumblebee, and we would look toooootally nuts if we tried to replicate it, but somehow she still manages to look like some kind of incredible goddess we could all be so lucky to emulate.
Like, what kind of witch is Karen Gillan that she looks totally ethereal even while dressed as a bumblebee?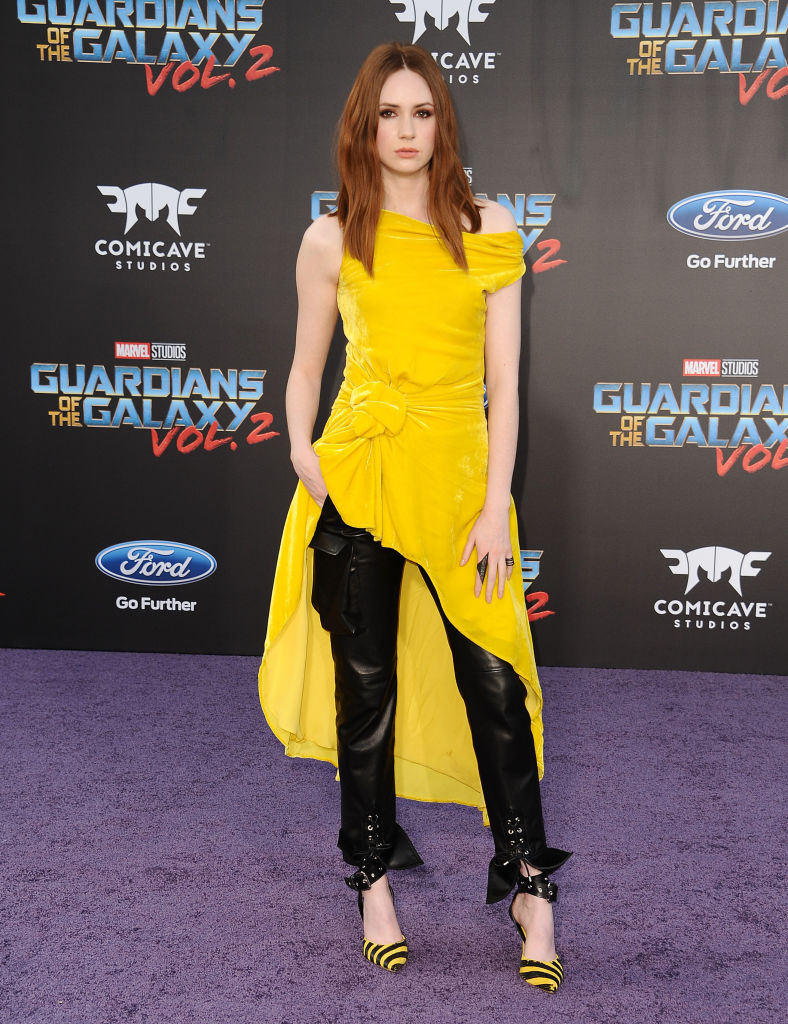 The shoes and lace-up bottoms of her leather cargo pants (we never thought we'd combine those words) is a totally unique combination and she's absolutely slaying.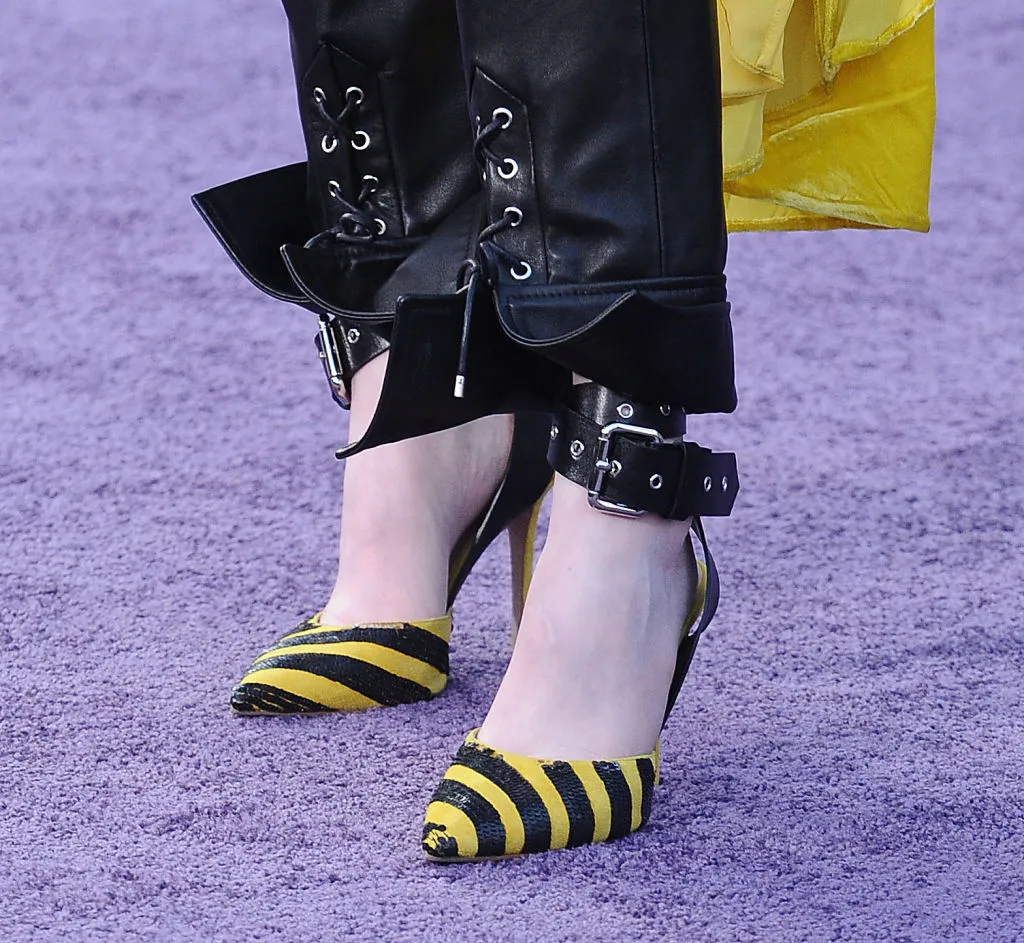 To complement her buzz-worthy wardrobe, Karen Gillan had a more subtle but still totally gorg make-up lewk. While we think we're not nearly cool enough to pull off the full outfit, we could definitely get behind her makeup.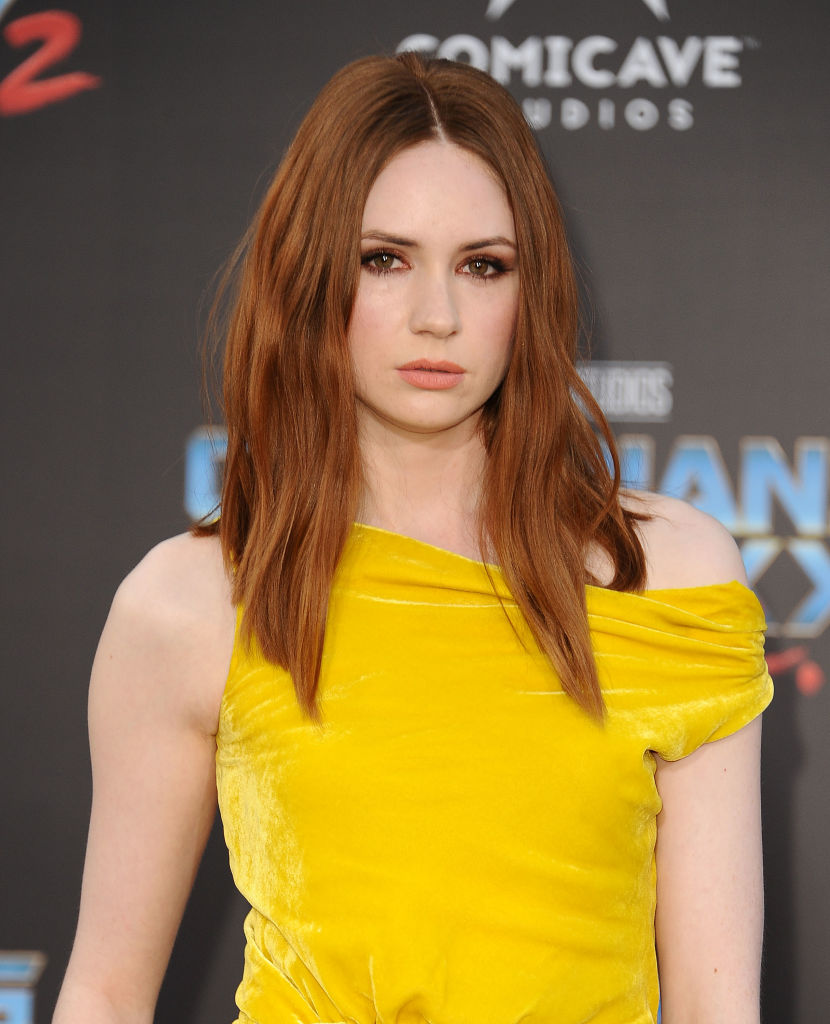 One thing's for sure — there was no question as to who was the queen bee on this red carpet.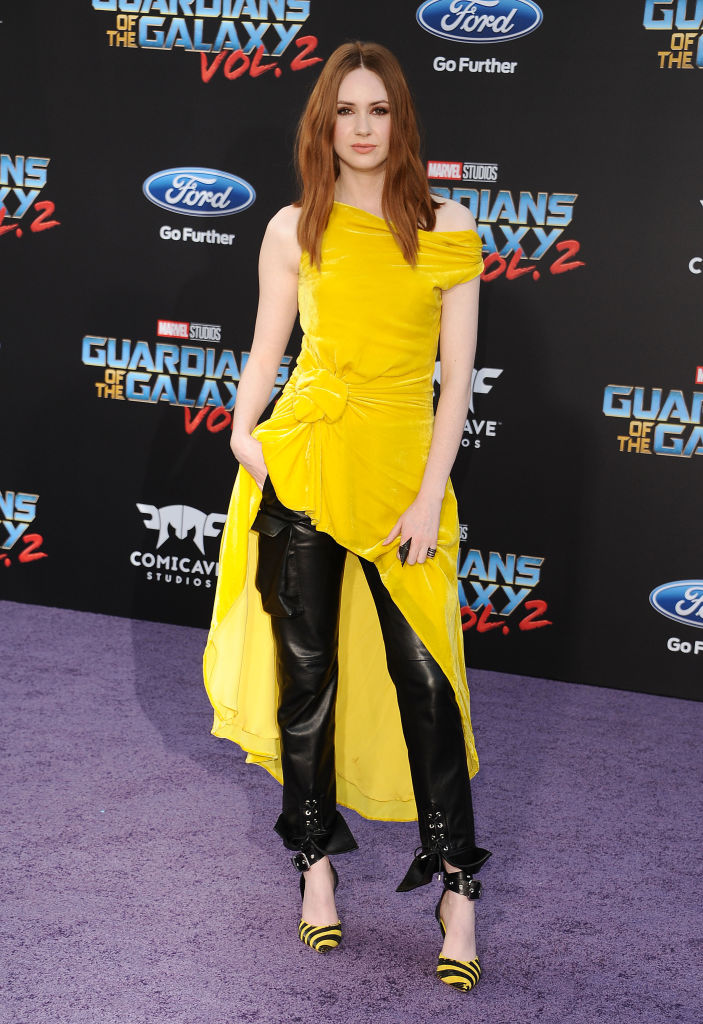 We totally applaud Karen Gillan's fearless commitment to sartorial uniqueness, and we especially love that she wore yellow as a pale, red-headed person — so often women are dictated what colors they can and cannot wear based on their complexion and hair color, and we love that Karen Gillan defied that and looks totally incredible. We would trust her to guard our galaxy, any day. (Or, y'know, be the villain. She can literally do whatever she wants, tbh.)