The Kardashians Just Signed a Multi-Year Deal With Hulu—Here's What It Means
The news comes just three months after the family announced the end of KUWTK.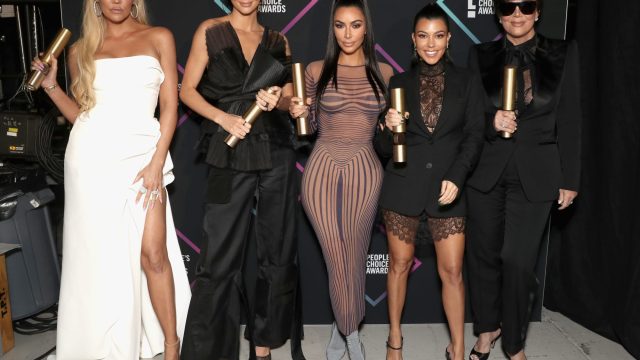 Looks like we'll still be keeping up with the Kardashians after all. According to an announcement made at Disney's Investor Day on Thursday, the famous family—including Kim Kardashian West, Khloé Kardashian, Kourtney Kardashian, Kendall Jenner, Kylie Jenner, and Kris Jenner—have all signed a multi-year deal with Hulu. That's right; the ladies don't plan on leaving our TV screens just yet.
So what does this mean, exactly? Well, right now details are scarce, but the Hulu deal is said to outline the creation of "global content" from the Kardashian-Jenner clan that will be streamed exclusively on the platform in the United States and on Star, Disney's just-announced international streaming service. And according to tweets from Kris, Khloé, and Kourtney, it seems like the content will launch sometime in 2021.
The news comes just three months after the family announced the end of their 14-year, 20-season-long stint of Keeping Up With the Kardashians on E! In a statement posted to her Instagram account in September, Kim wrote an emotional goodbye to the show that made her and her siblings household names. 
 "After what will be 14 years, 20 seasons, hundreds of episodes and numerous spin-off shows, we are beyond grateful to all of you who've watched us for all of these years—through the good times, the bad times, the happiness, the tears, and the many relationships and children," Kim wrote at the time. "We'll forever cherish the wonderful memories and countless people we've met along the way."
Of course, no one actually expected that the end of the show would mean the Kardashian-Jenners would be gone from our lives. Still, the Hulu deal shows that America's most famous reality TV family most definitely isn't ready to say goodbye to the medium that put them on the map. 
While you wait for the new content to drop to find out what the stars have in store, you can still catch the final season of KUWTK on E!, which is scheduled to air in early 2021.