The Kardashians freaking out over Kendall Jenner's Vogue cover is the definition of #FamilyGoals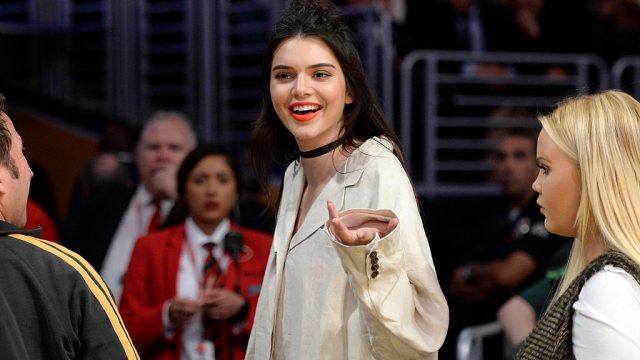 Even when you're already as influential in the fashion industry like Kendall Jenner is, it's a huge deal to land the cover of Vogue. So it's no huge surprise that her tight-knit family would be really excited and supportive of the accomplishment.
In a recent Instagram post to her page (which was also shared by Vogue), Kendall showed us how her famous family celebrated her achievement.
Spoiler alert: It is perfectly playful and includes every little element we love about the Kardashian-Jenner clan. 
https://www.instagram.com/p/BI-h0uBDZrd
In the video filmed by the award-winning photographer and director Carlo Alberto Orecchia, it seems at first like everyone is ignoring Kendall on her big day. Between Kortney engaging in a debate about word specifics, her nephew and niece using the issue as seat boosters, Kris being too busy to talk to her, and Kim FaceTiming with Khloé even though they're right next to each other, this is classic Kardashian-Jenner shenanigans.
For a second you actually believe that they may have actually overlooked that their sister just hit a *major* career milestone. They are, after all, all pretty busy and successful in each of their own rights.
Then Kendall gets a text from their mega-famous producer Ryan Seacrest to come outside where her whole family is waiting to surprise and congratulate her and we all melt to the floor in happiness.
Everyone is all smiles and it is seriously the greatest.
It's so sweet to see her genuinely excited reaction and how proud her loved ones are of her success. Despite their busy schedules, it's awesome to see that they still find time to be there for each other no matter what.
They are, after all, a (pretty amazing and entertaining) family.