Kendall and Kylie have a secret cousin who *also* models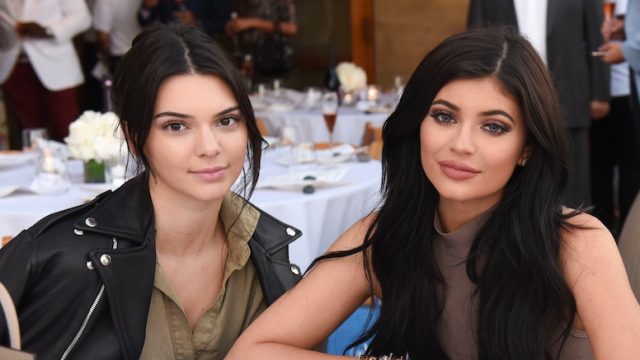 It's no secret that glam runs in the Kardashian/Jenner family, but it turns out that extends even beyond the most famous members. Natalie Zettel, a Kardashian cousin, has launched a modeling career, and it certainly seems like the 18-year-old will shortly be strutting in her famous family's footsteps.
How we managed to miss this, we'll never know…but Natalie is the daughter of Kris Jenner's sister, Karen Houghton, and you'll freak out when you see how much she resembles her celebrity cousins.
And even better? It seems like she sees the Kardashians and Jenners from time to time, sharing the occasional selfie with Kylie Jenner, and loads of photos with their mutual grandmother, the adorable Grandma MJ (Mary Jo Shannon).
Here's Natalie in a recent modeling shot on her Instagram.
Zettel hasn't opened up much about her life as a model, but in 2013, she did tell Star Magazine about her relationship with her famous relatives, saying that she was closest with Kendall and Kylie because they're "closest in age." She was also quick to admit that her family life was the "exact opposite" of that of the Kardashians and Jenners, saying, "We are crazy, but we do normal people stuff. We have our fun obviously. We go to the beach, my mom goes to work, I go to school."
It doesn't seem like she sees her cousins too often, though she did post the requisite (and totally adorable) selfie with Kylie last year.
And, of course, there are plenty of super glamorous modeling shots. We have a feeling that she's well on her way to taking the modeling world by storm.
And if she ever needs some advice about modeling, we're sure she knows exactly who to call.
h/t Life & Style