If you like cats and the Kardashians, this is the musical for you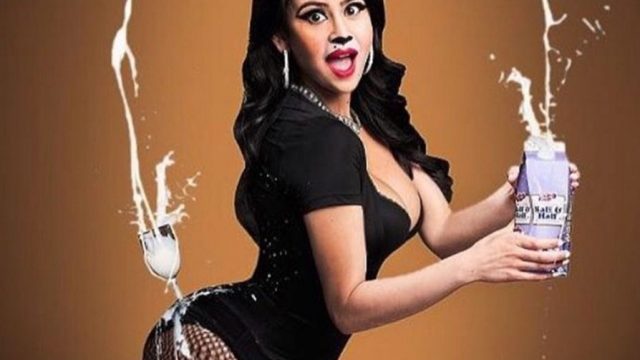 If you like Cats, and you like the Kardashians — or perhaps, if you're curious as to how those two interests could *possibly* intersect — Katdashians! Break the Musical! is the performance for you. Yes, seriously.
Yep, Carmen Mendoza, Elliott Brooks, and Bridget Kennedy star in a musical that resembles Andrew Lloyd Webber's Cats — ya know, in that everyone is dressed and made up like cats — but they're all Kardashians instead.
The show, which plays at the Elektra Theatre in Manhattan, has "references. . . made to great moments in Kardashian history," with phones being a "running gag" and an act opening with a "musical ode to the selfie," according to New York Time's Neil Genzlinger:
Written by Bob and Tobly McSmith and directed by John Duff with choreography by Viva Soudan, Katdashians! Break the Musical! revolves mostly around Kim, Kourtney, Khloe, and Catlyn (yes, pun intended) and is totally wild commentary of the country's most famous family.
However, the musical isn't meant to be malevolent, Bob McSmith told Huffington Post. "We aren't seeking to harm them, by any means," he said. "We're taking them down, but we're also building them up at the same time. We wanted to make people relate to the Kardashians, which kind of is hard to do."
"Katdashians! The Musical!" runs through July 17 at the Elektra Theater in Times Square, so catch it before it breaks the musical for good.