The 2017 Kardashian Christmas card celebrates the 25 Days of Christmas, and Kim is sharing it all on Snapchat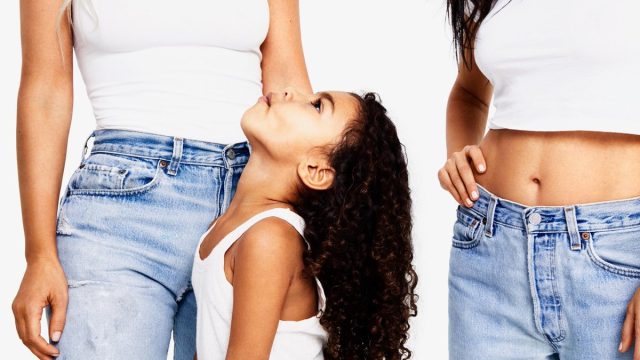 Joy to the world! December means it's time for Freeform's "25 Days of Christmas" movie extravaganza. And this year, it also means it's time for the Kardashian's 25 Days of Christmas. Kim Kardashian is teasing the Kardashian Christmas card on Snapchat and Twitter, and from what we've seen, it's going to be SO good. The soon-to-be mother of three will give us a peek at a different part of the card every day in December leading up to Christmas. If you've ever wanted a Kardashian-themed advent calendar, this is it. (Also, now would be a great time to brush up on your Kardashian Christmas card history. Their annual family pics are epic.)
The reality TV star told Entertainment Tonight that planning the Kardashian Christmas card photo shoot was "so exhausting." It's no wonder though, considering how busy Kardashian has been lately. First, she launched three perfumes in mid-November, then hosted the baby shower of the century (well, from what we saw on Snapchat at least). Oh, and speaking of the baby, she probably has been extra busy preparing for her third child, being born to a surrogate, that's due soon.
Even if planning the Kardashian Christmas card proved more taxing than she'd expected, it seems like all of Kardashian's work paid off. "It'll be a good one this year, I think our best yet," she continued.
Kardashian announced the 25 Days of Christmas on Snapchat.
She tagged the photographer, Eli Linnetz, in her announcement. Then, on December 1st, she posted this adorable picture of baby Saint posing with a big ol' pile of presents. It's his first Kardashian Christmas card!
Honestly, for Kardashian's fans, this picture probably would have provided enough Christmas cheer to last the whole year.
Then today, December 2nd, Kim showed us North.
Looking as cute as ever, duh.
North's picture gives us a glimpse of Kim and Kourtney, too. Though with the Kardashians, you can never be too sure about anything, so who knows — maybe that's Scott's belly button.
Seems likely.
Kim will reveal a new piece of this amazing Kardashian Christmas card picture every day until December 25th.
Will the card include Baby Number Three? Will Scott be in there? Or Caitlyn? Will the card finally confirm those pregnancy rumors from Khloé and Kylie? Is that what we're working up to here? Gosh, there's really no telling.
The only thing we do know for sure is that December is gonna be a great month for Kardashian fans.