Every song from Kanye West's "The Life of Pablo" — ranked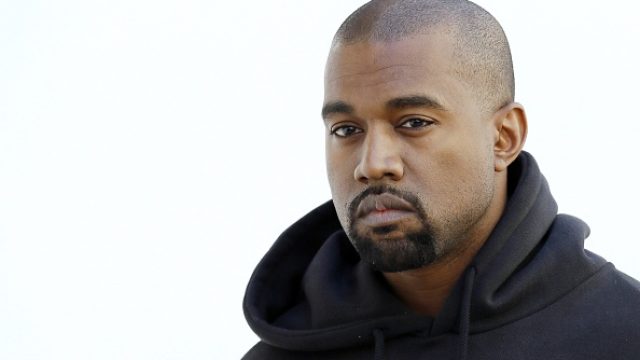 A month and a half after the Tidal release of The Life of Pablo, Kanye West's highly-anticipated seventh studio album, the rapper finally decided to make it available to everyone, whether they use Spotify, Apple Music, or another streaming platform. That means that for the first time, Pablo is now (legally) accessible to a much wider audience than ever before—some of whom have been waiting more than a month to listen. Luckily, crazed Kanye fans, including yours truly, have been bumping this album since February 14 and know it inside out at this point. Here's what you absolutely need to listen to on the album if you're just now joining the Pablo bandwagon.   
"Real Friends"
If it hadn't been released as a single ahead of time, there's no doubt that "Real Friends" would have been deemed an unforgettable highlight the day The Life of Pablo was released. Kanye West isn't always one to show true vulnerability, but this song sees the rapper at his most exposed — a risk that truly pays off and makes this one of his best songs in recent memory.
"Fade"
It's not that often that songs appeal to our basest instincts, but that's exactly what you'll get from "Fade." The roiling bass line is borderline tribal and the proto-gospel bridge featuring Hardrive's "Deep Inside" and Barbara Tucker's "I Get Lifted" will get you, well, lifted. 
"Ultralight Beam"
Three words: Chance The Rapper. Of all the young rappers featured on Pablo, including Ty Dolla$ign, Post Malone, and Vic Mensa, none measure up to Chance's verse on this song. With just a minute and 30 seconds of "airtime," he makes one of the album's strongest impressions and will leave you in awe of his lyrical prowess no matter how many times you listen to "Ultralight Beam." Two more words: Acid Rap
"Father Stretch My Hands Pt. 1"
"Father" may only clock in at 2:16, but those two minutes merit so many replays. May I suggest listening to it over a sunny morning stroll or an afternoon drive? The sun will shine just a little brighter, I promise.
"No More Parties in L.A."
If you've ever wanted a song that compresses all the vanity, excess, and charm of Los Angeles into six minutes of speaker-busting ecstasy, this is it. Add in a little Kendrick Lamar at his best and there's really nothing else left to say. 
"Waves"
By now it's a well-known fact that "Waves" almost didn't make the cut. In fact, the reason Life of Pablo was delayed was because Chance the Rapper (see: "Ultralight Beam") was fighting to have Kanye include the song. And good thing he did because "Waves" is hands down one of the best and most uplifting songs on the album and is well-suited for when you need to get hype for a job interview, a championship game, or life in general. The only reason it's this far down on the list? Because Chris Brown is still the worst.
"I Love Kanye"
Kanye rarely acknowledges that he's a living, breathing meme (unless he's threatening to  "choke a South Park writer with a fishstick"), but for "I Love Kanye" he admits that, yes, he hears and sees the commentary people make about him— and sometimes he can even laugh about it.
"FML"
It's no big surprise that one of the most depressing songs on Pablo features The Weeknd, who's pretty much built his career on drug-fueled sadness. But if you look past the drama of it all — and the song's gut-wrenching prog rock ending — there's a lot of heart to "FML." The lesson: It's much, much easier to mess up than to exercise even a modicum of self-control, but that little bit can mean everything.
"Frank's Track"
If you were wondering where R&B star Frank Ocean went, you'll be happy to know he's been hiding inside Life of Pablo. Initially, "Frank's Track" was simply tacked onto the end of "Wolves" (see below). But West opted to detach this poignant 38 second track in what seems to be a small gift to everyone dying to hear Ocean's next studio album.
"30 Hours"
My only wish for "30 Hours" is that Andre 3000, who sings a bit on the song, had a verse of his own. Otherwise, I can see this laid back jam playing at every summer party in 2016.
"(Father Stretch My Hands) Pt. 2"
The only reason "Pt. 2" is ranked so low is because its core identity seems a bit muddy and it plays more like a remix of the song it samples ("Panda" by Brooklyn rapper Desiigner) than a proper Kanye track. Luckily, there's this video that makes it all worth it. 
"Famous"
"Famous" isn't bad per se. The chorus shared by Rihanna and Nina Simone is wonderful as is the sampling of "Bam Bam" by dancehall queen Sister Nancy, but a lot of its "shocking" lyrics kind of fall flat. In fact, you have to make it halfway through the song before the magic really kicks in.
"Facts (Charlie Heat Version)"
Though "Facts" was one of the first songs Kanye released from Pablo, it was never lyrically his best and what's meant to be a Nike diss track (Kanye releases his super-popular Yeezy Boosts in partnership with Adidas) ends up playing like an anthem for Adidas' PR department. This song's only saving grace is a fantastic reworking of the beat behind it, which was whipped together by producer Charlie Heat, and the opening sample of soul song "Dirt and Grime" by Fathers Children.
"Low Lights"
"Low Lights" plays less like a song and more like a breather, a song that pushes you through to Pablo's sonically wild second act. Still, much respect for the reasoning behind the song: 
"Feedback," "Highlights," and "Freestyle 4"
"Feedback," "Highlights" and "Freestyle 4" are part of that aforementioned second act and while none of them are bad songs and even have a few shining moments, they're not nearly as impressive as the more fully-formed songs that come before and after them. Think of these tracks as the light appetizers to the more filling songs on Pablo.
"Silver Surfer Intermission"
More than anything, Silver Surfer is an exercise in vanity.  A quick recap: Wiz Khalifa told Kanye not to name his album Waves out of respect for the original wavy rapper Max B. That set off a Twitter beef that ended with certain comments about fingers and booties. Bent on getting the last word, Kanye included this phone call from Max B, who expresses his total approval of Waves . . . even if that didn't end up being the album's name.
"Wolves"
"Wolves" is by far the most reworked song on Pablo, but not even adding Sia and Vic Mensa and then taking them out and then adding Frank Ocean and then taking him out and then adding Sia and Vic Mensa again and then changing some of the lyrics could save this song. All the right parts are there, but Kanye never quite managed to fit them together properly. And once he gave "Frank's Track" its own spot, the only reason to like this song was gone. Back to the drawing board on this one, 'Ye.