Kanye West's Valentine's Day gift to Kim Kardashian was over-the-top, but completely romantic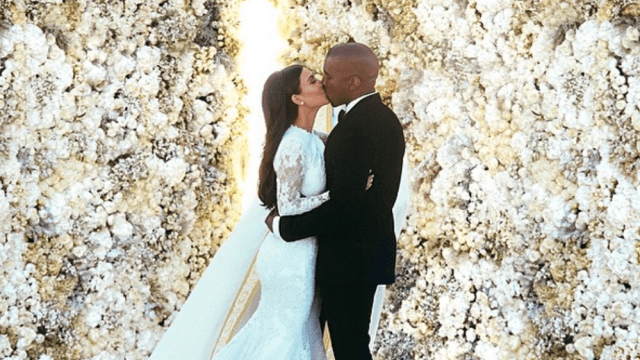 It's no secret that Kanye West doesn't do anything half-hearted…especially when it comes to grand romantic gestures for his wife, Kim Kardashian. In fact, he takes every holiday as an excuse to go all out for his lady, and Kanye's lavish Valentine's Day gift this year was, unsurprisingly, no exception.
Kanye gifted Kim 1,000 roses on Valentine's Day 2014 and flooded her hotel suite with a reported few thousand white roses on Mother's Day 2015. There was also the time he surprised her with a private orchestra on Mother's Day last year. Kim shared her Valentine's Day surprise this year, and while it's a repeat gift, it's no less lavish and stunning…and we're obsessed.
Kim shared her surprise from Kanye on Snapchat, which was a massive flower wall covered with roses and orchids. People reports the two were spending the day in New York City together, making the surprise all the more swoon-worthy.
In true Kim fashion, she proceeded to take a glam selfie video using the flower wall as a background (obvs!).
If the flower wall looks familiar, it's probably because this isn't the first time Kanye has gifted Kim with a flower wall. On Mother's Day in 2014, Kanye set up a gigantic wall of flowers in their backyard, which then-baby North obviously loved.
It seems the couple loved the flower wall so much, they had to include one as the backdrop to their wedding ceremony, which happened just weeks after Mother's Day that year. They then posed for the gorgeous shot that broke records on Instagram for most likes, and it's pretty clear why. It's breathtakingly beautiful.
We can't wait to see what surprises Kanye has in store for Kim for the rest of this year's holidays…what a lucky girl, indeed.