Kim Kardashian released a strongly worded statement defending Kanye West from accusations of mental illness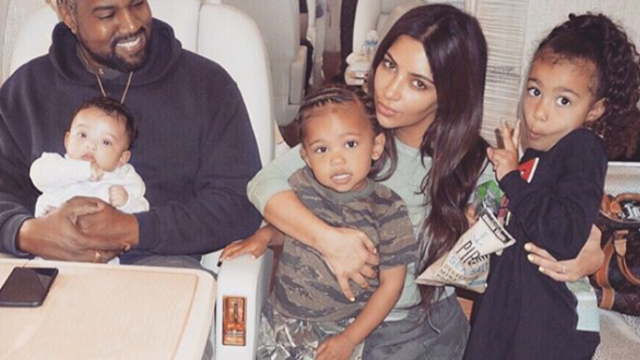 Kanye West returned to social media in a very public way a little over a week ago, and today, April 25th, his wife Kim Kardashian defended him from those who think his constant social media presence is a sign of mental illness. Since his return to Twitter, West has been firing off a stream of new age-y tweets — Kardashian and pal Chrissy Teigen even poked fun at a couple. But when West called Donald Trump his "brother," fired all of his reps, and announced his 2024 presidential bid, among other rapid-fire tweets, the public wondered if this was more than just "Kanye being Kanye."
It's not completely out of line for someone to wonder if West is grappling with mental illness: he's openly rapped about his Lexapro use in songs. But then, we shouldn't assume anything about a person's mental health except when they offer it up to us.
Kardashian had some serious words for people linking West's tweets to evidence of mental illness.
"To the media trying to demonize my husband let me just say this... your commentary on Kanye being erratic & his tweets being disturbing is actually scary," Kardashian tweeted. "So quick to label him as having mental health issues for just being himself when he has always been expressive is not fair."
Kardashian followed that with a series of tweets both defending her husband and warning of the dangers of diagnosing someone you don't know.
We think both the media and individuals who've wondered about West's health only did so out of concern, but Kardashian is absolutely right. Imagine his children reading about their father's supposed meltdown when, in reality, he's just an expressive tweeter.
And to be completely honest, when has West ever held back on speaking his mind? If he is struggling with any sort of mental health issues, he'd probably let us know.