What you need to know about the Kanye West/Taylor Swift Feud 2.0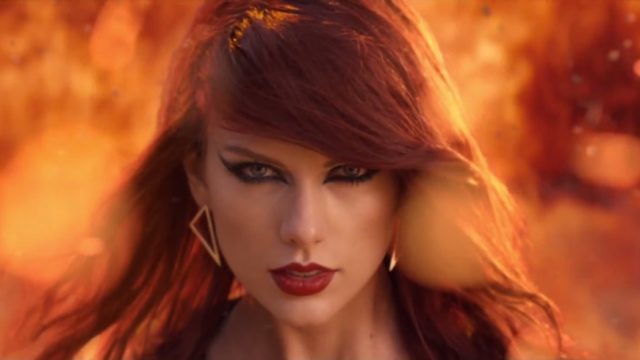 These are the facts: On Thursday of this past week, Kanye West released a new album, The Life of Pablo, to much fanfare. As usual with a West album, critics went nuts, fans went nuts, the media went nuts. One lyric in a song called "Famous" was a lightning rod for criticism: "I feel like me and Taylor might still have sex/Why? I made that bitch famous."
This is a pretty offensive lyric on many, many levels. We can't imagine Taylor Swift particularly liked being called a bitch, or the suggestion that she didn't earn her own fame, or the idea that she would sleep with Kanye because he had made her famous. It's understandable that she'd have issues with all of that, as it's all pretty flipping misogynistic.
However, there seem to be some disagreements between the two artists as to the acceptability of the lyrics, as we've discovered on Kanye's Twitter feed.
Unfortunately, this explanation is about as problematic as the lyrics. Like the idea that the person speaking, not the subject, gets to decide what is endearing and what is offensive to them. That said, if Taylor had really heard the lyric and okay'd it, at least it would be clear that West wasn't deliberately trying to insult her and that he'd gotten her blessing.
However, it seems that West's version of events may not be definitive. Taylor responded to the media buzz with a statement to her agent, that was posted on  the Instagram feed of music critic John Caramanica :  
It sounds like Kanye was pretty unclear in his conversation with Swift. We hope he actually made a good faith effort to be transparent about the situation, but unfortunately, he seems to have failed in that regard. The lyric is hurtful and upsetting, and rather than taking to social media to defend himself, we wished he had recognized the damage he had done, and proceeded to give Taylor Swift the apology she is due.