Kanye West is officially off Twitter and Instagram
It is a sad day for social media. Rapper/fashion designer Kayne West has deleted his Twitter and Instagram accounts. No one really knows why, but if you try to search for him on both social media sites, you get these messages: "Sorry, that page doesn't exist!" and "Sorry, this page isn't available."
This isn't the first time Kanye has quit Twitter — but the first time was allegedly by accident. And he only recently joined Instagram back in September of 2016. No one has any answers as to what made Kanye West quit social media this time, especially since he and wife Kim Kardashian recently released a children's clothing line called 'The Kids Supply,' which Kardashian has tweeted about since West's deactivation.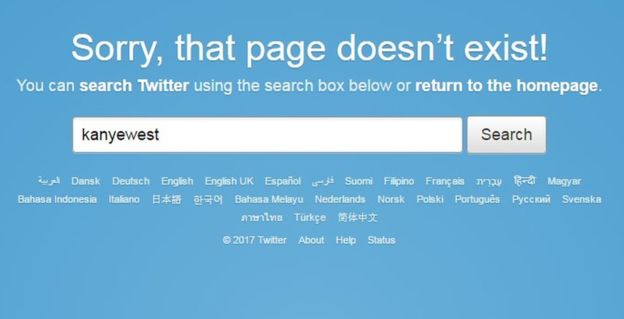 Once a constant presence, West has pulled out of the public eye slowly over the last few months, especially since his hospitalization in November 2016 for a mental health crisis. It would be safe to assume that the deletion of his social media accounts probably has something to do with him taking a step back to heal and spend time with his family. This includes West and Kardashian's two children, North and Saint.
"Kanye is focusing on himself and taking more time off, a source told Us Weekly recently.
Kanye West has demonstrated some seriously troubling behavior since wife Kim was robbed in Paris. In the middle of his "Saint Pablo Tour" last November, he allegedly accused fellow rapper (and former friend?) Jay-Z of trying to have him killed. He then declared that he was voting for Donald Trump. going so far as to meet with him at Trump Tower.
Before his entire Twitter account was deactivated, West did delete his pro-Trump tweets. After Kardashian tweeted about Kanye and their clothing line, fans replied to her, imploring her to talk to her husband about returning and wishing him well. false
We're not sure exactly what happened, but we wish Kanye West all the best.