Kanye West is reportedly launching a makeup brand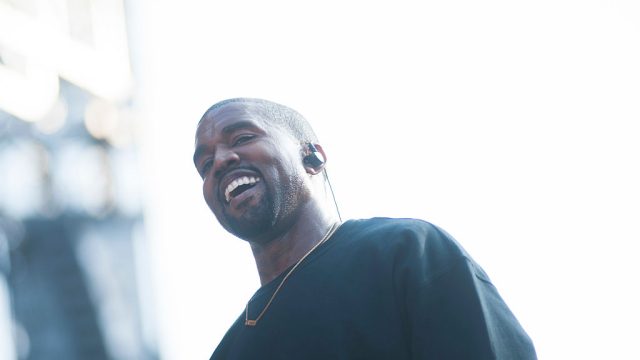 Looks like someone else in the Kardashian-Jenner clan is getting into the beauty biz. According to new reports, Kanye West has filed paperwork to launch a makeup brand — and we're 100% not surprised.
The entrepreneurial rapper/designer/visionary/father/husband to Kim Kardashian declared long ago that he planned to build a lifestyle brand called Donda, named for his beloved mother who died unexpectedly during routine plastic surgery in 2007.
Now, he's making moves to launch the beauty portion of his empire — posing some possible competition to his sister-in-law, Kylie Jenner, whose lip kits and other beauty products sell out almost instantly whenever they're released.
The beauty brand, which does not yet have a launch date and is, at the moment, merely an idea, will be named Donda, and reports say it will offer perfumes, cosmetics, lotions, and other items. false
West nor anyone else in the Kardashian-Jenner family has so much as chirped about this Donda development, but given West's spirit of innovation — and his undeniable influence on fashion and streetwear — we totally see makeup as the next step for Yeezy, and now seems like exactly the right time to get into the game.
The designer's recent Yeezy Season 5 show at New York Fashion Week, for example, was not only a runaway success, it was also the first Yeezy show that started (almost!) on time and ran smoothly, a notable change from the previous season when models fainted from standing outside in the blazing heat. Given all of that, the presentation arguably marks a new turn for the designer, so we're looking forward to seeing what he does next.