How many Grammys does Kanye West have? The answer is not what he wanted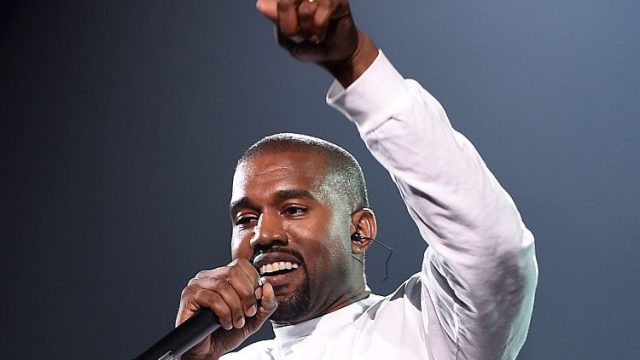 Update, January 23rd, 2020, 5:30 p.m. ET: The 62nd annual Grammy Awards will air on Sunday, January 26th on CBS at 5:00 p.m. PT. The 2020 Grammy Awards will be hosted by Alicia Keys at Los Angeles' Staples Center. Kanye West has won 21 Grammys and he's been nominated 69 times. West doesn't have any 2020 Grammys nominations, but he was nominated for Producer Of The Year, Non-Classical in 2019.
To say Kanye West has a complicated relationship with the Grammy Awards is an understatement. The two seem to have a love/hate relationship with each other, and we're just spectators along for the ride. While it often seems like West isn't a big fan of the show — there's no indication he'll attend this year, and he hasn't attended in recent years—it's still a fact that he is one of the top Grammy winners of all time. So how many Grammy awards does Kanye West actually have?
Judging by his obvious dislike of the awards show, one might assume West has been snubbed a few too many times. This is true in a way, but again: West has won more Grammys than most music artists. At the moment, he has a record 21 awards, with a staggering 68 nominations. That's impressive!
The last time West won an award was in 2012, when he snagged three: Best Rap Performance and Best Rap Song for "N****s In Paris," and Best Rap/Sung Collaboration for "No Church In The Wild." He received the most wins at the 2007 and 2011 shows, and the most nominations in 2016.
So what's the deal with the Kanye West/Grammy Awards controversy?
It started in the early 2000s, when his work was overlooked by the Recording Academy, and the situation worsened when he lost Best New Artist to Maroon 5 at the 2005 show. West has always felt that he's been snubbed at the Grammys, and this feeling grew when his critically lauded album My Beautiful Dark Twisted Fantasy wasn't nominated for Album Of The Year.
At the same time, though, he makes it seem like he doesn't care whether he wins or loses. In 2009, during an interview with a radio show, West said, "I actually don't want to win any more Grammys. Because I have 10, and that's a perfect number. I don't want to have 11 Grammys. That fucks my number up."
West has boycotted the Grammys several times before — once because Frank Ocean wasn't nominated, and another time in 2013 when he was in Brazil.
Since West didn't put out any new music in 2017, he wasn't nominated for any Grammys this year. He also isn't listed as a performer or presenter, so he more than likely won't be making an appearance.