Kanye West in an Easter Bunny costume is way too cute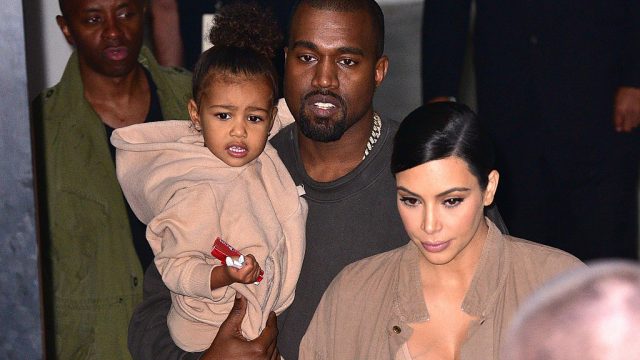 If we weren't already jealous of North West's childhood, we definitely are now. Over the Easter weekend, her dad Kanye West dressed up in an Easter bunny costume and surprised the youngest members of the Kardashian/Disick clan at a family celebration, Us Weekly reports. Of course, Kim Kardashian captured it all on Snapchat.
Kanye was joined by Kylie Jenner's boyfriend Tyga, who also donned an Easter bunny costume to the delight of all the kiddos.
We can't get over how cute this is, and neither can mom Kim Kardashian, who aww-ed when North cuddled up to her bunny dad.
Of course, the bunnies were soon bombarded by children wanting to play with them, which led to this hilarious moment:
The whole Kardashian-Jenner family was in attendance, so tons of other moments were captured. Kourtney got the grand entrance over on her Snaptchat:
This celebration also led to this short but sweet snap of Kylie snuggling up to Tyga, bunny-fied but still just as in love.
We love how much fun the families had together and how even though they're the most famous family on Earth, they still appreciate the little things that make family life so special. We could pretty much watch snaps like these for hours, so we'll cross our fingers that there will be even more Kanye cuteness in our futures.