Kanye West deactivated his Instagram account again after a Valentine's Day posting spree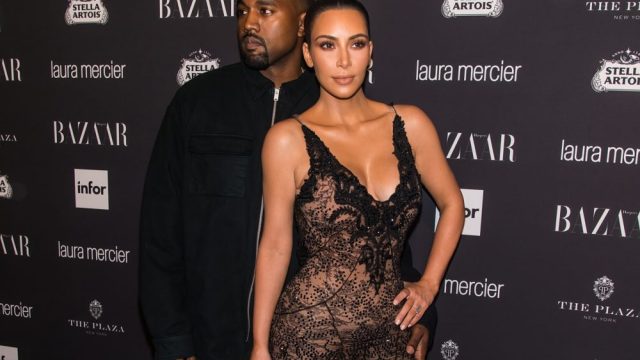 By now it's no secret that when Kanye West posts on social media, it's an event of major proportions. He's not exactly the type to post a bunny filter selfie or tweet about what he's up to that day — he's all about a statement.
That's probably why the internet went into a frenzy when Kanye came back to Instagram on Valentine's Day, posting a slew of photos of famous couples throughout history, likely as a Valentine's tribute to wife Kim Kardashian.
But we also know that Kanye has a complicated history with social media, first joining Instagram in late 2016 before deleting both his Instagram and Twitter accounts last May, seemingly shunning social media altogether.
To be fair, Kanye loves a big gesture, especially when it comes to Kim on Valentine's Day, so his Instagram posting spree was, in true Kanye fashion, epic. 'Ye shared 55 photos of famous couples past and present (including Kimye, of course). But merely 24 hours later, his Instagram disappeared into the night…and all that's left is the telltale "Page Not Found" message where his declarations of love once existed.
Kanye hasn't addressed why he left the platform this time, but if we know anything for sure, it's that he knows how to keep us guessing. For her part, Kim has kept her V-Day tribute to her husband up on her page, and we know the couple celebrated the holiday by enjoying Kardashian's mom Kris Jenner's Valentine's Day rager (yep, there was drunken karaoke involved).
Only time will tell if Kanye will return to Instagram.
We'll be patiently waiting whenever you're ready, Mr. West.