This video of Kanye and Kim's first date is undeniably adorable
Say what you will about Kanye West, and say what you will about Kim Kardashian West, but it's hard to deny the two make a super-cute couple. So, of course it makes sense they had a super-cute first date — which we now have a video of! On Monday, Kim posted a quick glimpse of what she and now-hubby Kanye did the first time they went out, and spoiler alert: It was adorable.
In the video, the pair perform a Big-style duet of "Heart and Soul" on one of those giant floor pianos, and it's pretty good!
The full video can be seen on Kim's app (but not without a subscription, because not even love is free), and comes at a time when divorce rumors are in full swing for the couple. It's certainly possible the vid is a sub-response of sorts to the rumors, but regardless of what prompted it, we're always glad to see reinforcement of a couple's love!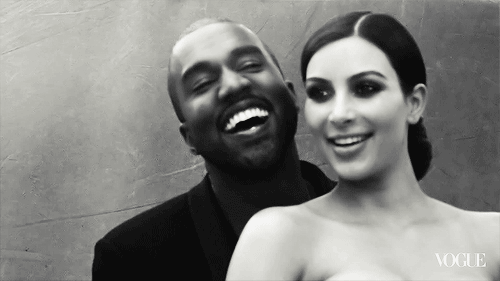 Speaking of love, we wonder whose idea it was to play "Heart and Soul" on the floor piano. If his song "Cold" is any indication, Kanye had a thing for Kim long before they got together, but Kim also revealed last year that she was "always attracted to" Kanye. (How it took these crazy kids so many years to get together is anyone's guess!)
Of course, maybe they were simply taking cues from another famous couple who performed their own version of the classic.