Kanye is officially done with Jay-Z's Tidal, according to report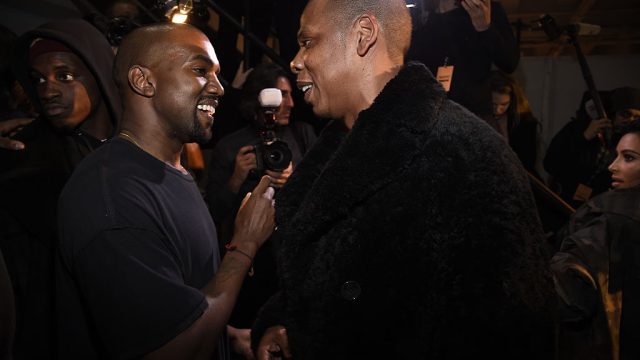 According to TMZ, there's some trouble in paradise between Kanye West and JAY-Z. After the release of JAY's 4:44 album exclusively on his streaming service, there are reports that Kanye West is splitting from Tidal over a financial dispute. West alleges that Tidal owes him a bonus upwards of $3 million for the 1.5 million subscribers he brought in when he released The Life of Pablo in February 2016. Yeezy also alleges that Tidal went back on paying him for exclusive music videos, which Tidal reps claim were never in the contract and that Kanye didn't make them anyway.
Let's hope that JAY-Z and Kanye West can settle this Tidal fight, among some other beefs.
The timing makes it look like Kanye is not thrilled about some lyrics on the track "Kill JAY-Z," in which Hov sort of calls Kanye out:
"You walkin' around like you invincible/You dropped outta school/you lost your principles/I know people backstab you, I felt bad, too/But this 'f*ck everybody' attitude ain't natural/But you ain't a Saint, this ain't KumbaYe/But you got hurt because you did cool by 'Ye/You gave him 20 million without blinkin'/He gave you 20 minutes on stage, f*ck was he thinkin'? F*ck wrong with everybody?" is what you sayin'/But if everybody's crazy, you're the one that's insane.
However, this friendship, or mentorship, has been on the rocks for a while now.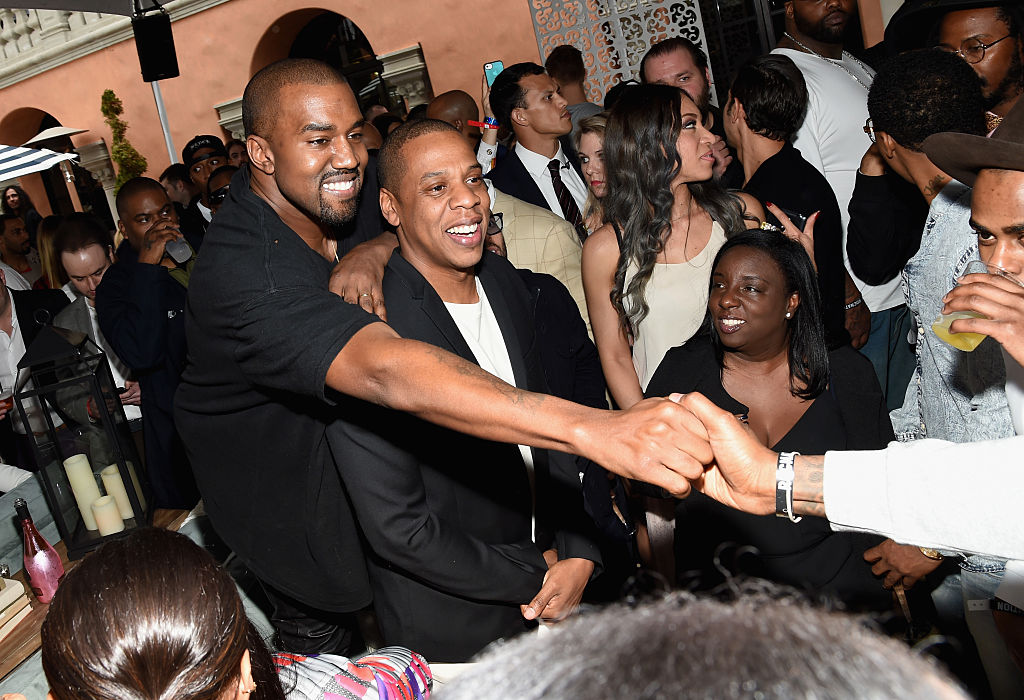 Earlier this month, Kanye's legal team reportedly sent two letters to Tidal asking for this bonus and threatening legal action. Tidal sent notices back that if Kanye pursued the issue, the company would countersue. That might sound tame, but when it comes to big business (which both of these men are well versed in): Those are some fighting words.
West also tweeted last year about how "This Tidal Apple beef is fucking up the music game. Let the kids have the music." The tweet was deleted. Kanye also called out Beyoncé and JAY-Z last year before walking off stage at a concert.
JAY-Z and Kanye West have most certainly fallen out which is a shame. In addition to the verse on "Kill JAY-Z," there's also a lyric in "Caught Your Eyes" on the new album that goes," Don't big bro me/don't "Big Homie"/I've seen pure admiration become rivals." West has called JAY his "big brother" throughout his career (most notably in the song, "Big Brother").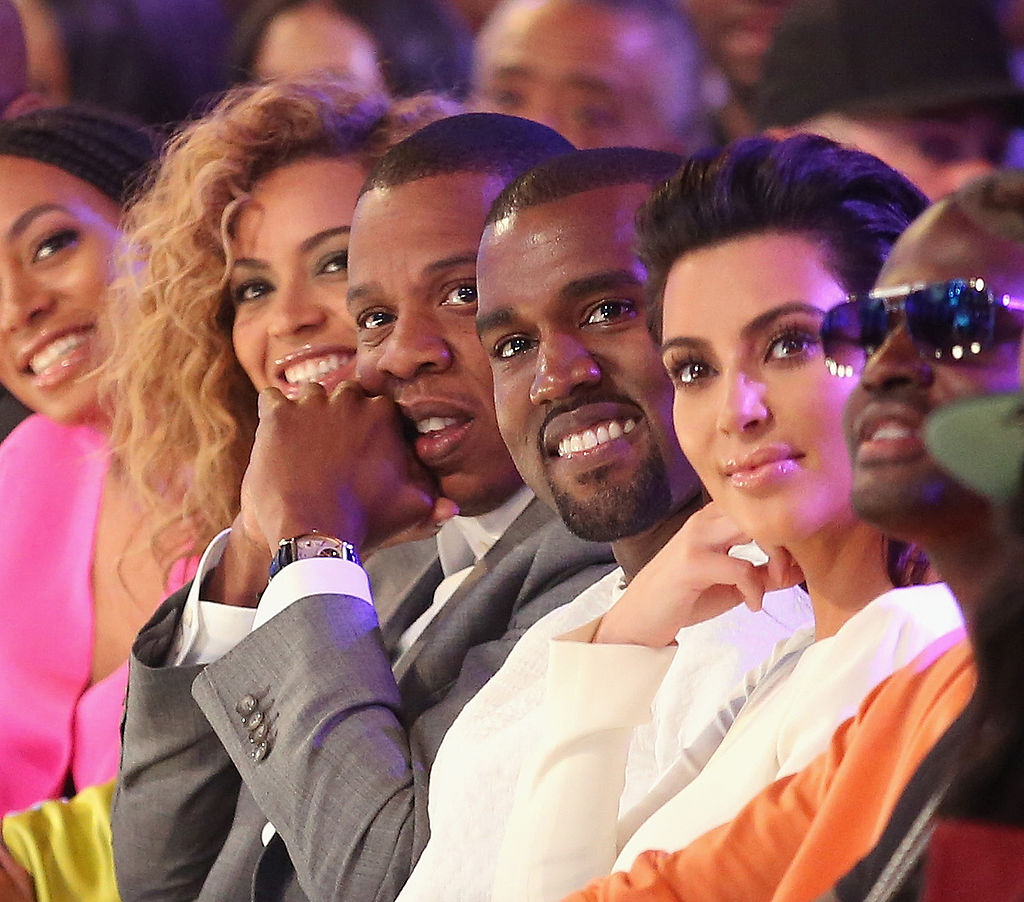 Twitter really wants this feud to happen, too. A hoax tweet made its way around the internet over the weekend that JAY rapped about his wife being a "queen and not a Kardashian," allegedly dissing Kim Kardashian, Kanye's wife. The tweet was proven to be a hoax, but not before too many people who didn't have Tidal (and so couldn't verify the lyrics to the tune) saw it and spread the word about this alleged feud.
Hopefully, these guys can settle their money and friendship troubles without getting too nasty about it. Hip hop's feuds have certainly changed, huh?