Kanye West finally made his Kardashian Christmas card debut, and people are confused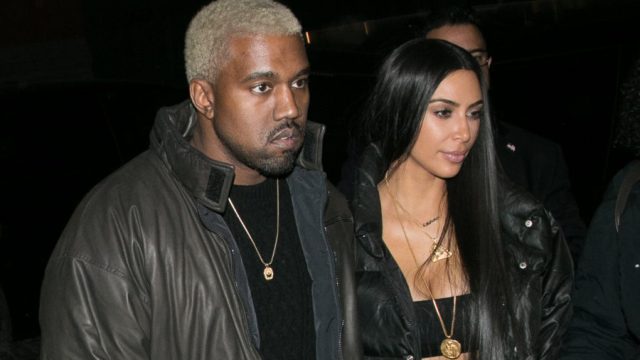 We've been trying to krack the kode of the Kardashian Kristmas kard since Kim Kardashian-West began posting snaps from the card's photoshoot, 25 Days of Christmas-style. Kim's famous husband, Kanye West, recently made an appearance in one of the shots and the mysteryjust got even more confusing.
What's so mysterious about this Christmas card, you ask? To sum it up as briefly as possible, sources claim that Kris Jenner wants to reveal her daughters' pregnancies via the famous card. Kylie Jenner and Khloé Kardashian are both supposedly pregnant, yet neither have confirmed nor denied the rumors.
We know — it's pretty much a part-time job trying to keep up with the Kardashians these days.
So what does Kanye have to do with the pregnancy rumors? Although he and Kim have been an item since 2012 and have two children together with another on the way via surrogate, this year is the first year Kanye has appeared in the annual holiday card. This is raising eyebrows because Kim told James Corden while at The Late Late Showthat the 2017 Christmas photoshoot would only include the family's mothers and children.
That leaves fans asking: no offense, but what the heck is Kanye doing there?
Hmmm…
Then again, Kanye could have just been on set and joined his family for a few shots. Or the photo could be a total red herring. But if Kanye is simply supposed to throw people off, and Kim's original "moms and kids" claim is true, then one might find it interesting that Khloé appeared in Day 17.
Does this mean that Khloé is a mom? Or is she still just Kris Jenner's kid? We have so many questions!
Kim, you have thrown us for a loop.
Congrats to Kanye for making it on the kard. His inclusion is fueling the pregnancy rumor fire/our impatience. We need Day 25 to get here fast.