Kandee Johnson's latest hair transformation is giving us a Bettie Page vibe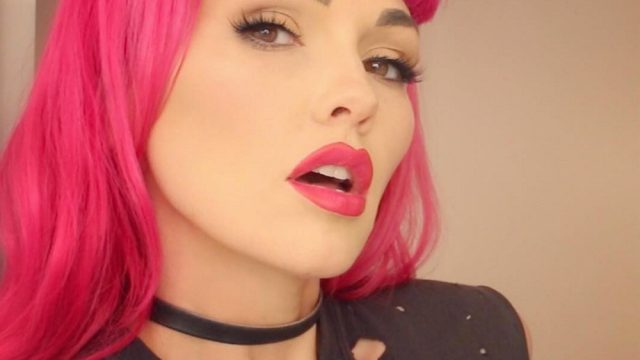 In her first ever hair focused video, Kandee Johnson collaborated with Sebastian Professional hairstylist Anthony Cress to pay tribute to beauty icon Bettie Page! With bright lipstick and even brighter pink hair, this cotton "kandee" style is pretty much her signature look. For over five years, she has been posting makeup tutorials on YouTube covering everything from makeup basics to major beauty transformation to skincare routines.
While her hair is usually a shade of pink, straight with layers, and a side part, this is hairstyle we haven't seen Kandee rock! Thanks to hairstylist Anthony, (and the help of some clip-ins!), she got a '50s-inspired makeover that is giving us modern-day Bettie Page vibe. The iconic pinup's short, curled bang hairdo became Bettie's signature look throughout her career. It is no wonder that the style is often recreated! In this transformation, Kandee adopted the bangs but kept her go-to hot pink hair!
With the help of a pro hair stylist, Kandee was transformed into pinup perfection!
Kandee kept her hot pink hair, but totally made over her hairstyle by adding curls and bangs!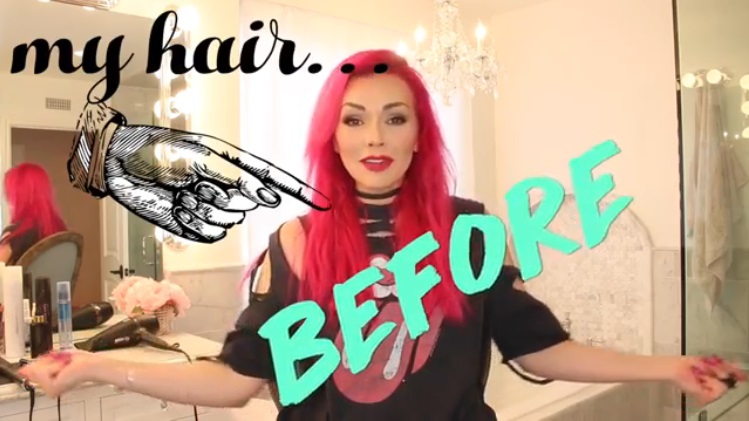 Anthony blow-dried her hair and added dark oil to give her moisture. Next, he applied mouse to create volume.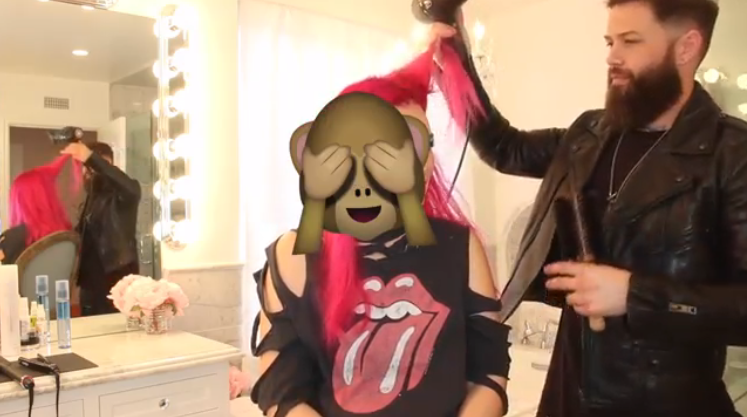 After, he added heated rollers and spritzed her hair lightly with Sebastian Shaper hairspray!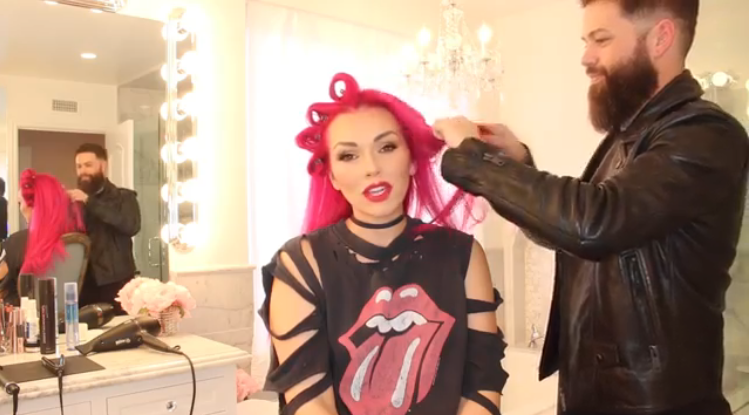 Once the rollers were cool, she brushed out her curls, and after, Anthony added more dark oil!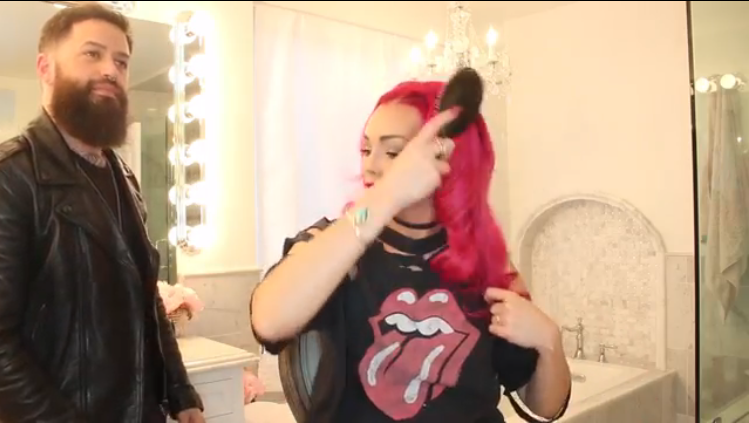 Next, came the clip-in bangs! How cool is it that Anthony dyed them to match Kandee's hot pink hair?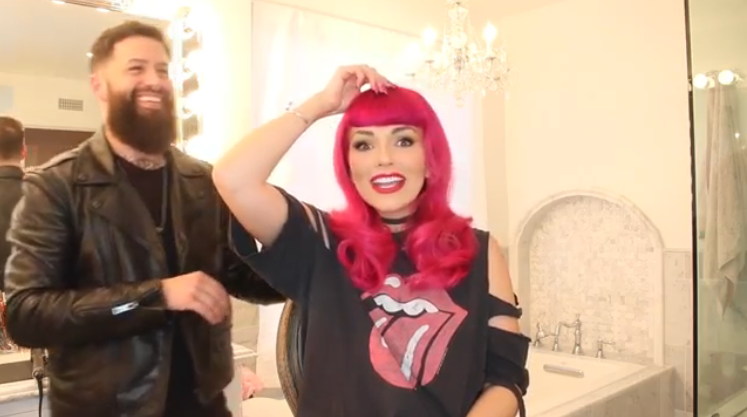 For the final touches, he used a mini flat iron to give the perfect Bettie Page curl!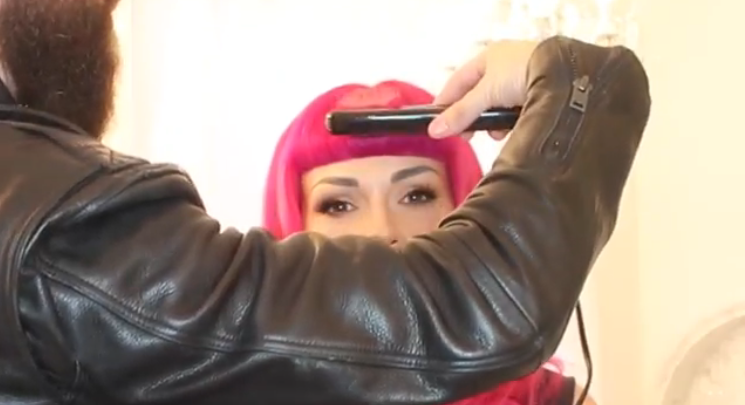 We think she looks AMAZING!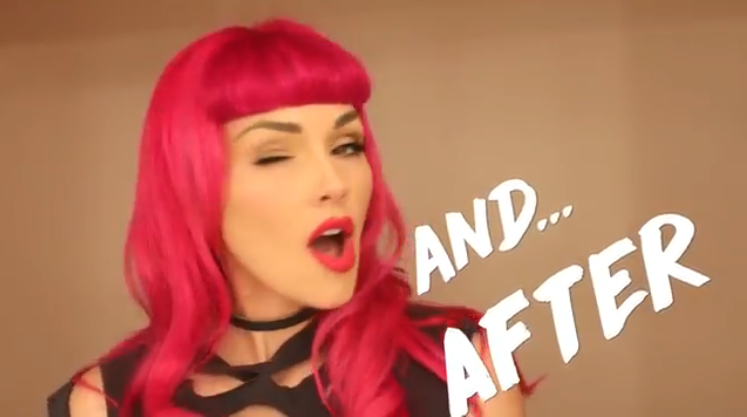 If you want to get the iconic look, you can either use clip-in extensions like Kandee did or cut them yourself like Bettie did! Of course, the steady hand of a hairstylist might help. Most salons offer bang trims for $5 to $10.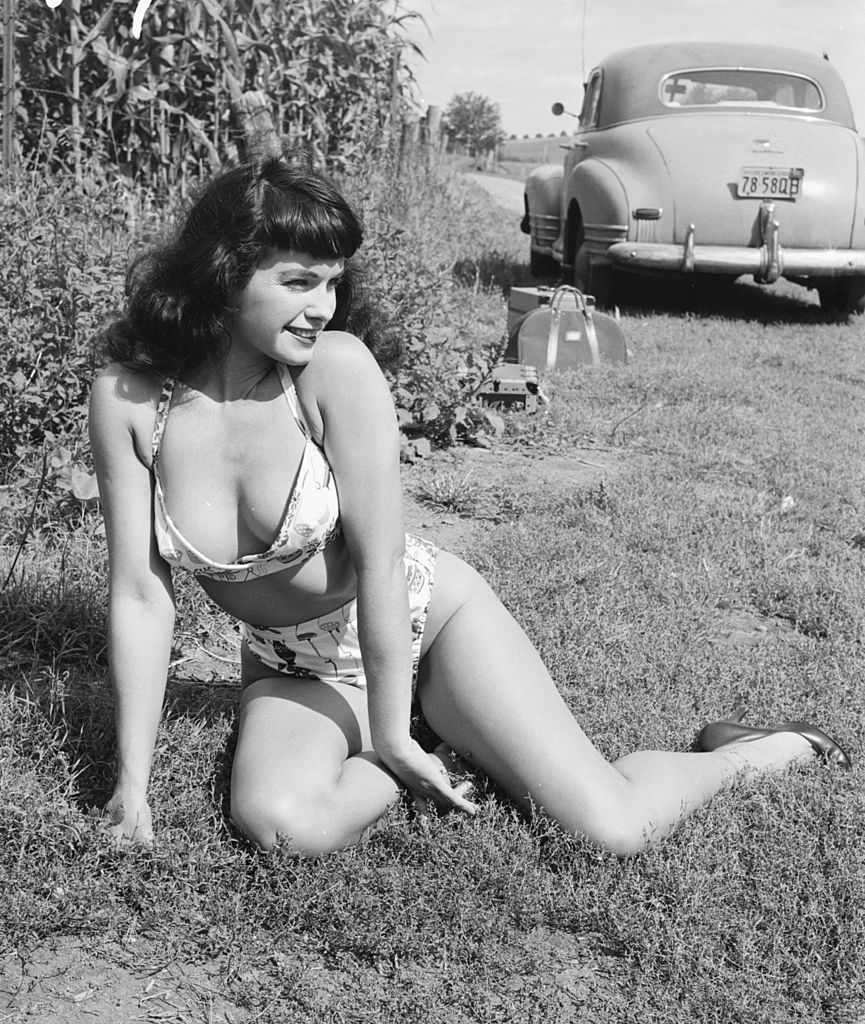 We think this Kandee Johnson Bettie Page makeover is a perfect look for summer! Who doesn't want to feel like a pinup poolside?