I tried a 12-hour acne kit to see if it would help my sensitive, pimple-proned skin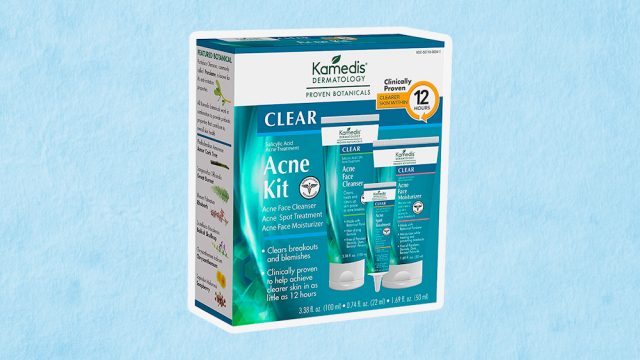 If there's one thing that's consistent in my life, it's acne. It's never been horrible, but nonetheless, it's acne. As a teen, breakouts on my forehead were the norm and now I get adult acne on my cheeks and chin (this happens around my period). But if there's something that I am new to, it's having sensitive skin. Back in the day, I could use the strongest dose of benzoyl peroxide and salicylic acid without even flinching. Now, finding an acne treatment that clears up my pimples without irritating my skin is a challenge. That's why I was excited to try the Kamedis Dermatology Acne Kit ($31.99).
I was lucky enough to receive a press sample of the acne kit, even though I wasn't obligated to write about it or even try it. But I was sold on the concept of its products made from botanicals (indigo, Chinese rhubarb, licorice, soapberry, and more). It is also free of steroids and benzoyl peroxide. That said, each of the products in the acne kit contain two percent salicylic acid.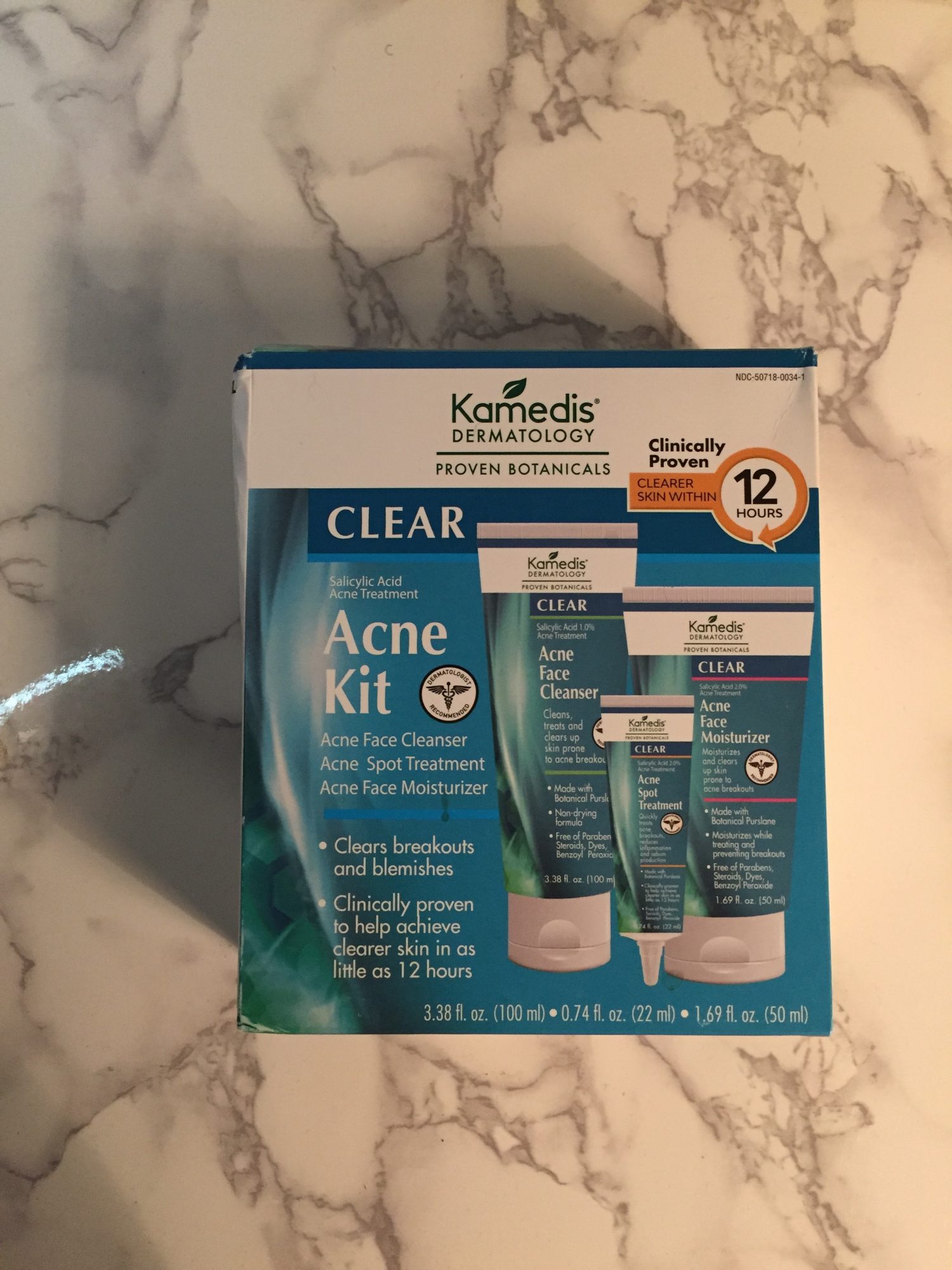 The acne kit includes a cleanser, moisturizer, and acne spot treatment that claims to "reduce pimples in just 12 hours." I wasn't banking on that 12-hour claim working for me. When my pimples show up, especially ones on my cheeks, they stay. They just camp out until they're ready to go, which can last from three days to a week.
I noticed the unique color and consistency right off the bat. The cleanser didn't have a rich lather, but more of a milky texture. What really stopped me in my tracks was the darker hues of the moisturizer and spot treatment. The brand even addresses it on their website, writing, "The Acne Spot Treatment, like all of our skin care products, displays the vivid natural color of its botanical combination."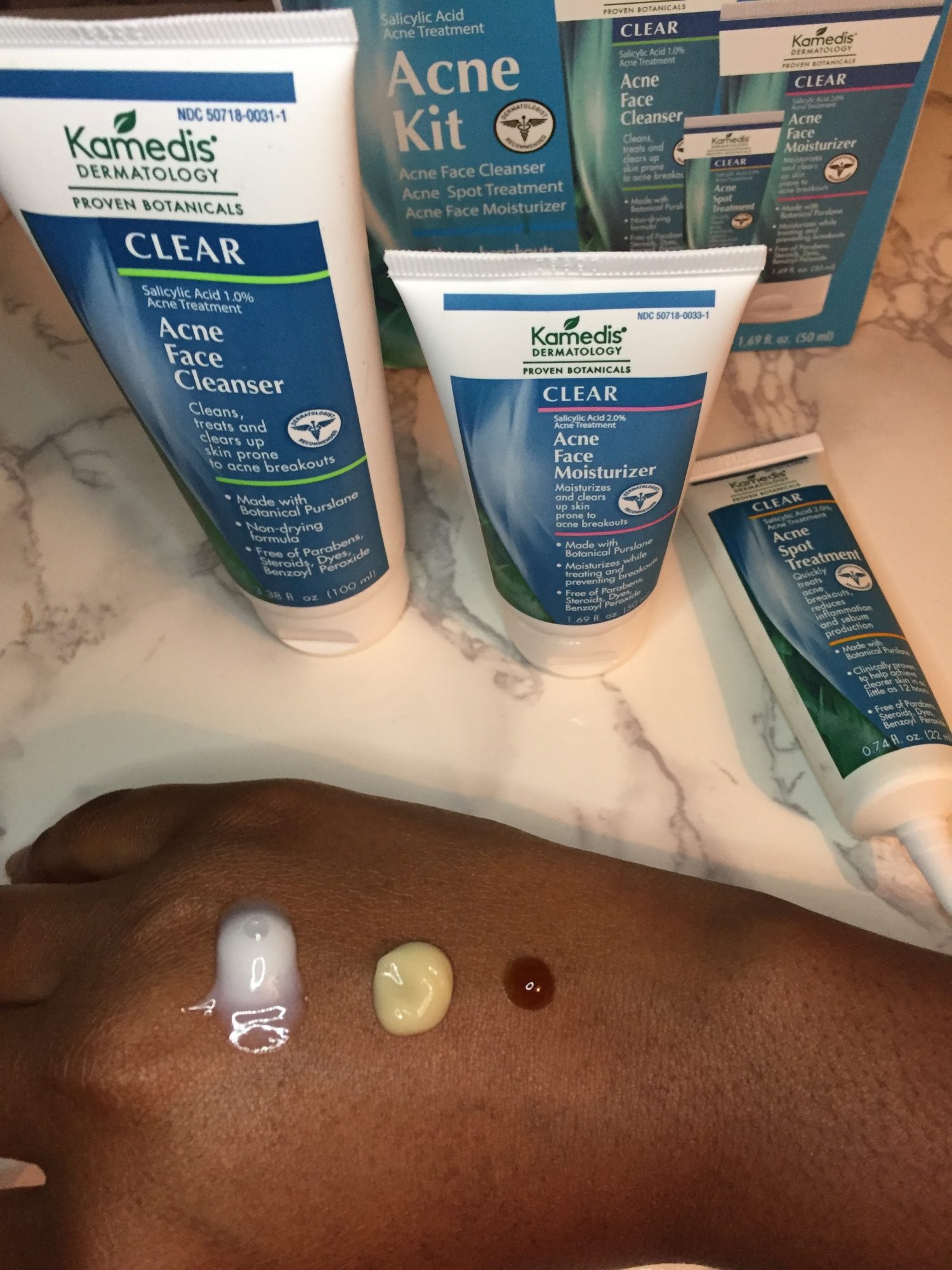 To see how these products would hold up, I skipped my bedtime routine, which includes a heavy night cream and rosehip oil to treat dark spots. Instead, I wanted to only use products from the acne kit.
After using a quarter-size amount of the cleanser, I thought it was soothing and it had less of a lather than the products I typically use. It was so gentle, I decided to whip out my Dollar Tree facial brush. It's way less powerful and irritating than a Clarisonic, but it helps the products absorb into my skin better. I then applied the moisturizer and dabbed the spot treatment on the massive pimple on my left cheek.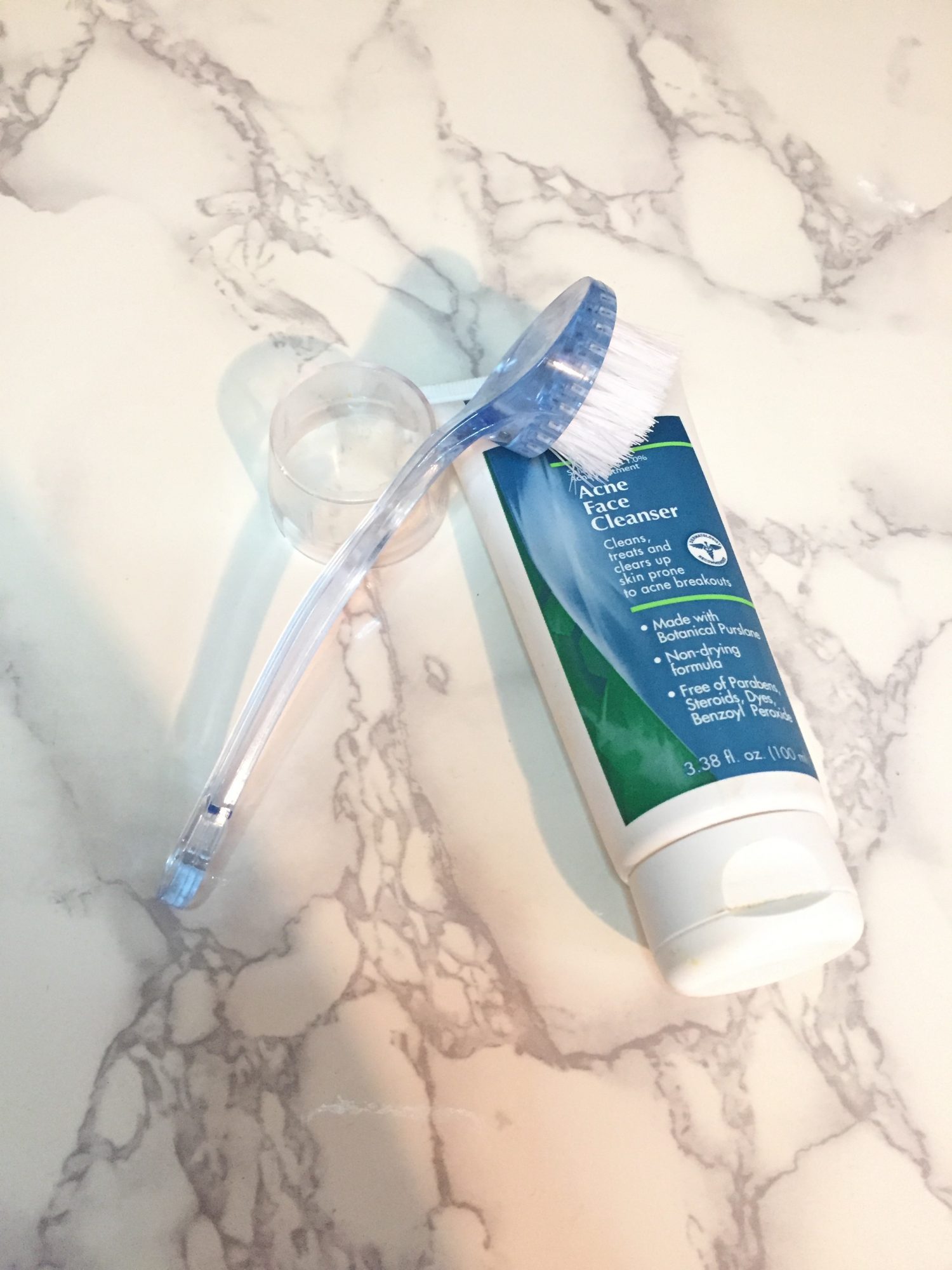 The next morning, my skin felt soft. For my daily routine, I used the same cleanser and spot treatment. I skipped the moisturizer for my usual one, which includes SPF. I mean, black don't crack, but we can get skin cancer.
And because the magical acne-fighting fairy didn't visit me the night before, that massive cheek pimple was still there in the morning. It was a little less red, but still present. I decided to throw the spot treatment in my makeup bag, so I could re-apply throughout the day.
The 12-hour claim of reducing the pimple size kinda held up.
There was a smaller pimple near my temple that was barely at the surface and the spot treatment zapped it pretty quickly. But that massive cheek pimple? She was here to stay.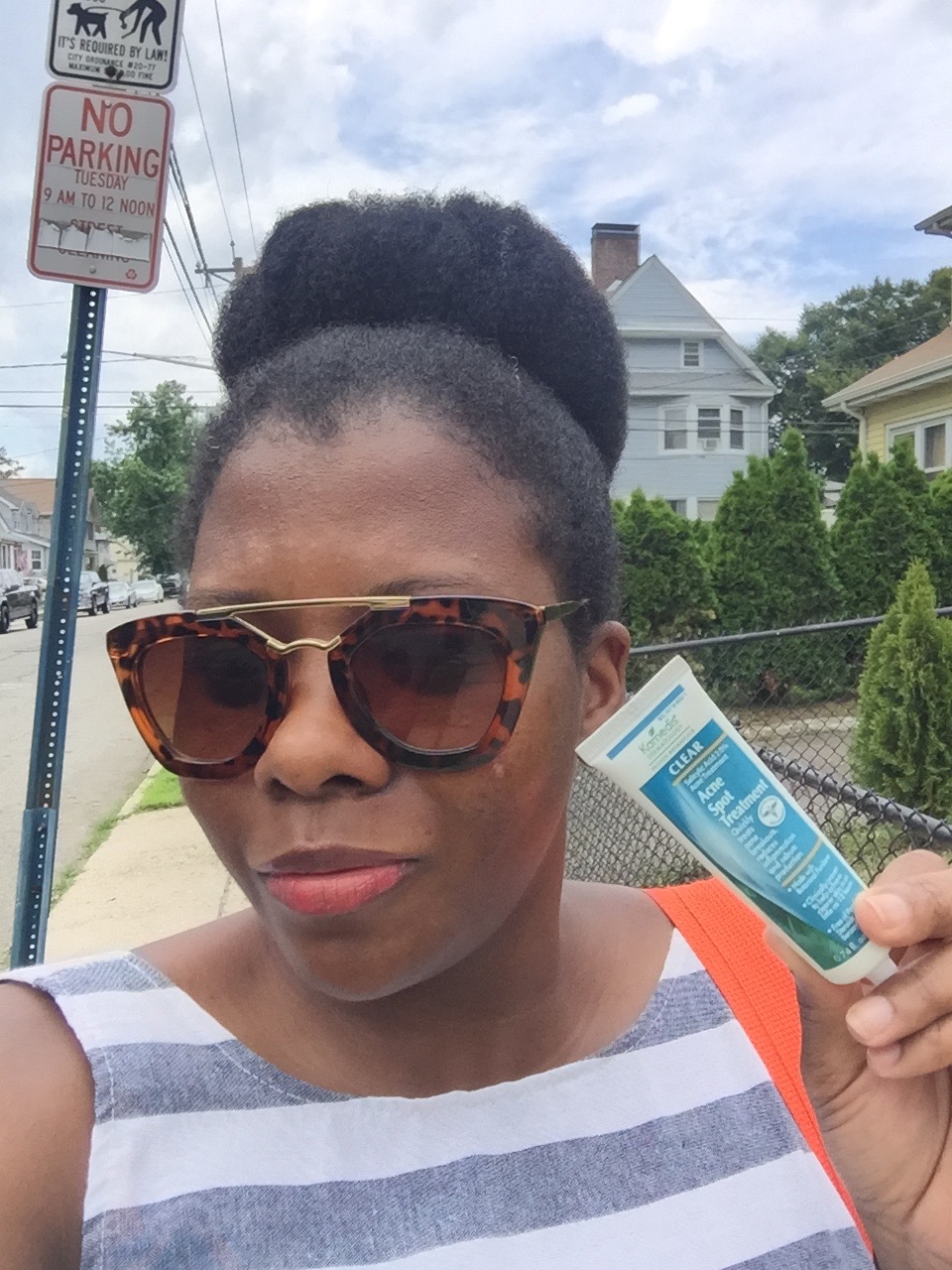 Later that night I used the kit's cleanser and spot treatment. In between those steps, I also did a tea tree face mask and applied a vitamin C serum. The acne kit products seemed to play nicely with my skin care faves. My skin was soft, irritation-free, and I didn't experience any itching (which is what tends to happen when I use a spot treatment).
Final thoughts
I'll continue to use the acne kit. Did it reduce the size of that massive pimple in 12 hours? Yes, reduced it, but certainly didn't make it go away. That took about three days of consistently using the spot treatment, which is on par with how long other salicylic acid products tend to work for me. However, it was a nice relief to use something that was gentle on my skin and not combative with my other beauty products.
You can try the Kamedis Acne Kit for $31.99 or buy the products individually.