Shop: Summery white jumpsuits like the one Kaley Cuoco wore to her wedding reception
Let's all take a moment to rejoice, because Kaley Cuoco is married! And she looked great doing it, of course. The Big Bang Theory star tied the knot with professional equestrian Karl Cook on June 30th while surrounded by close family and friends. The wedding (quite fittingly) took place at a stable in San Diego.
While talking to People.com, Cuoco recently said, "He [Cook] lets me wake up in the morning and say, 'I want to go and rescue rabbits.' And he's like, 'All right, let's get a coffee and let's go.' And that is him. We are the same, our views are the same, our morals are the same, he is my perfect match."
So. Much. Awwww.
Cuoco wore a gorgeous lace dress to the actual ceremony, but changed into a white lace, '70s-inspired jumpsuit for the reception…and she looked incredible. Seriously — we're having major white jumpsuit envy right now. And while we don't yet know where the actress got her party ensemble, we did a little digging and found a number of affordable dupes, meaning we can all rock white jumpsuits this summer.
https://www.instagram.com/p/BkrcB8uFjrM
If you're looking for texture in your jumpsuit, this cream-colored option from Forever 21 is a mere $39.90.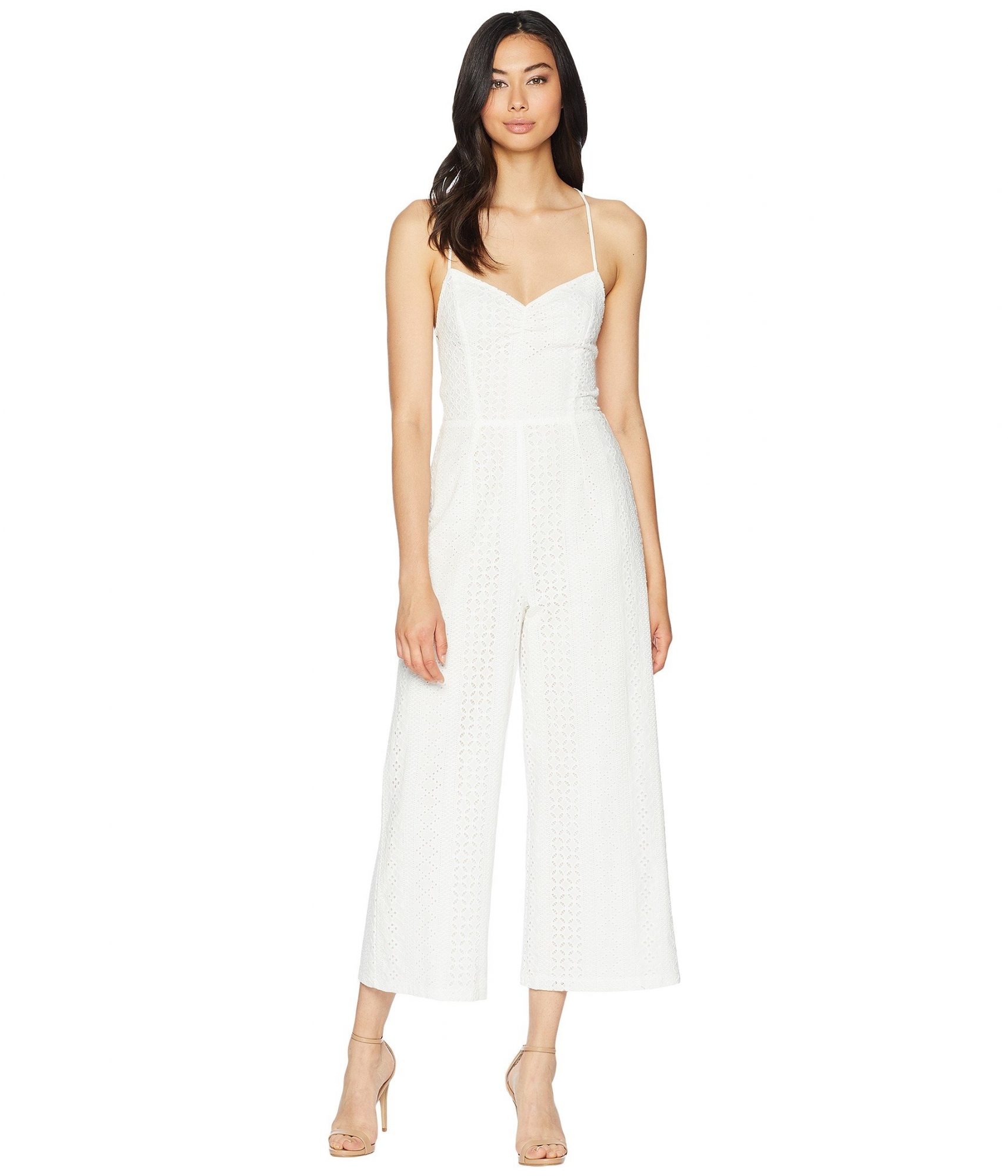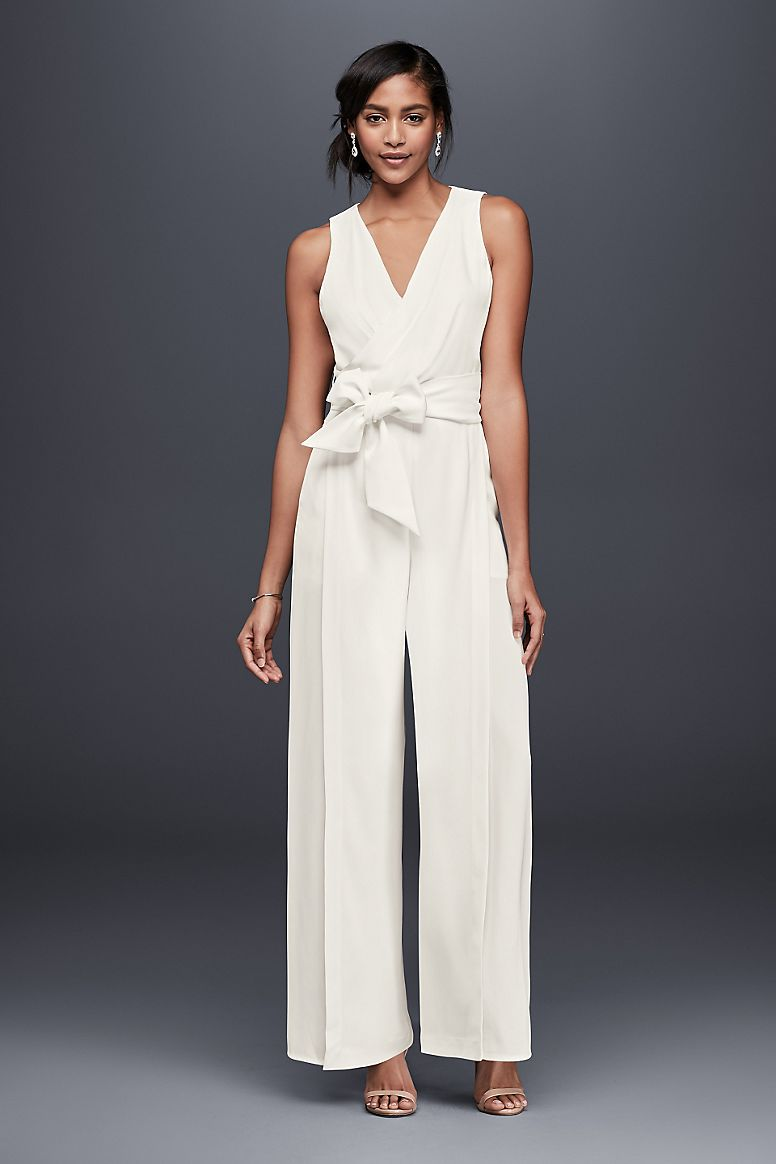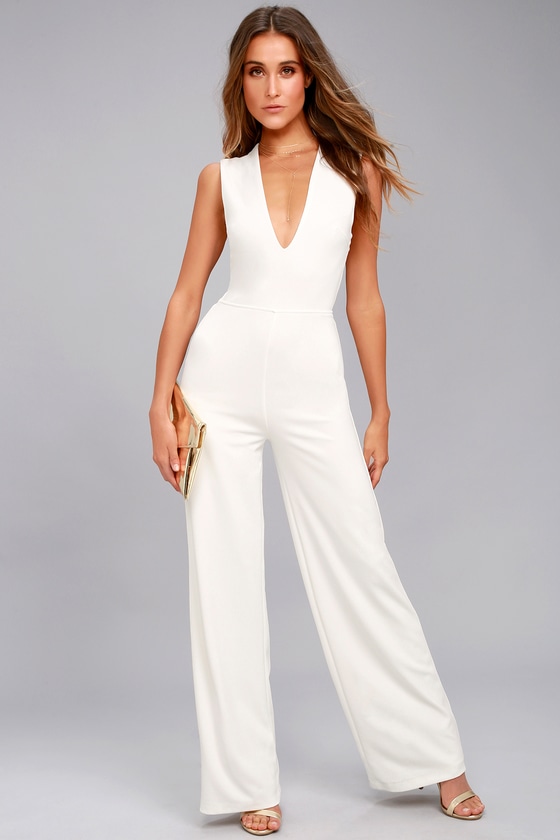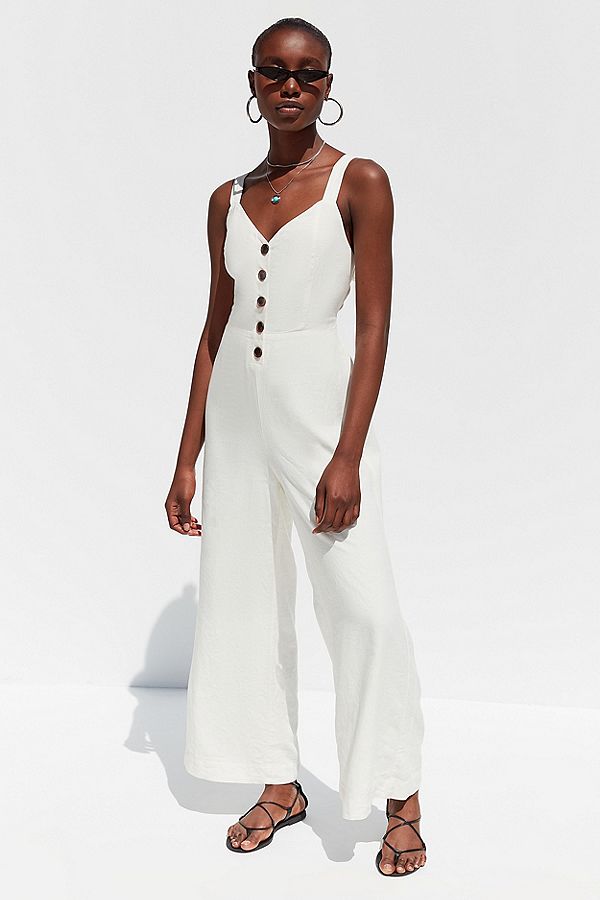 Whatever your style, there's a white jumpsuit waiting for you. Happy hunting, and so many congrats to Kaley and Karl.