The Big Bang Theory's Kaley Cuoco just shut down invasive pregnancy rumors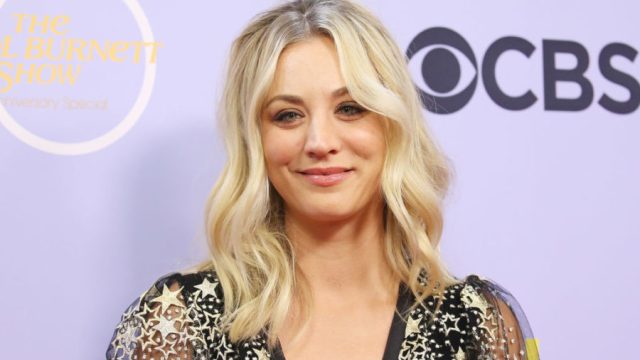 Kaley Cuoco will not tolerate body shaming, thank you very much. The Big Bang Theory actress and new husband Karl Cook are currently on their honeymoon in Switzerland—where the actress emerged from marital bliss to shut down pregnancy rumors. On December 19th, Cuoco took to Instagram to share a sweet black-and-white photo with Cook, which she captioned, "Love in Lugano." Soon enough, several invasive commenters chimed in, writing, "Are you hiding a baby bump?!?!" and "When's the baby due??"
https://www.instagram.com/p/BrkqfyMB_2k
In a screenshot on her Instagram Story, Cuoco set the record straight. She wrote, "I'm so sorry I bent over in a way where my dress billowed in the wind and made you think this. Question: Would you walk up to me and ask this straight to my face?"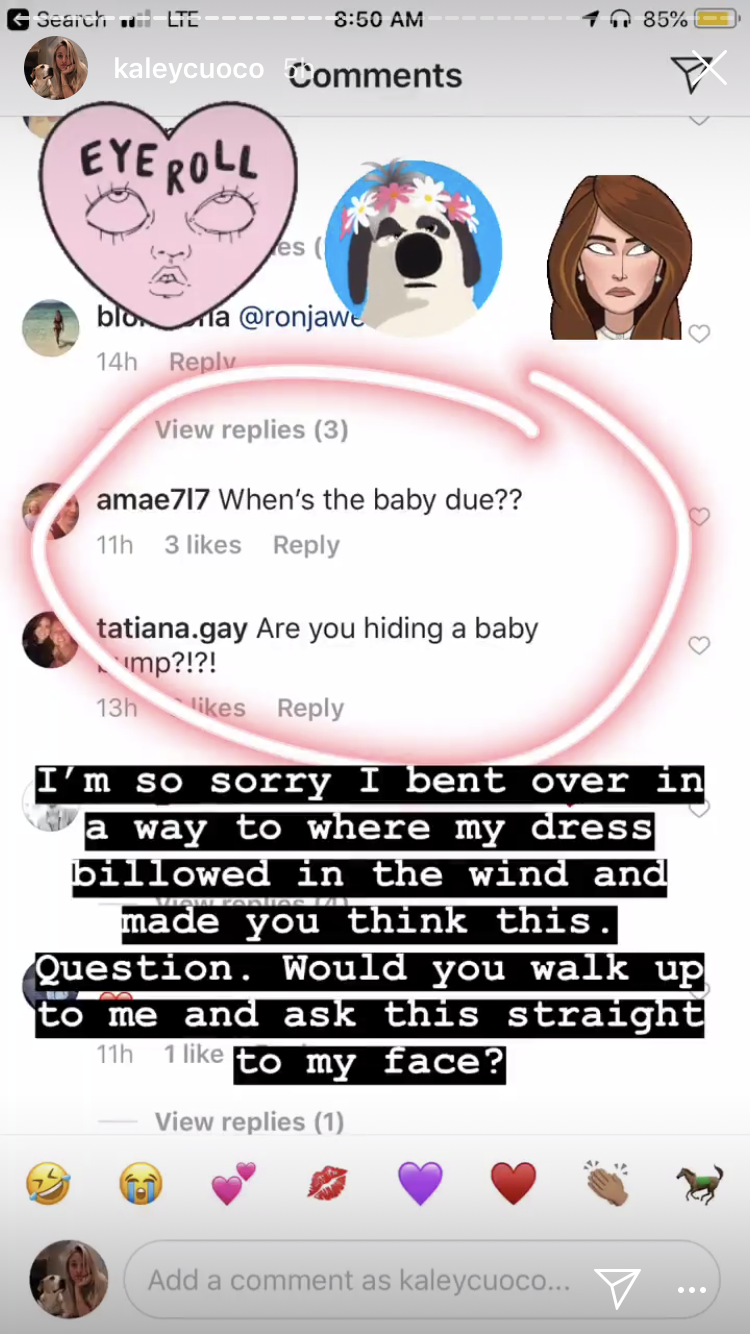 As Sheldon Cooper would say: Bazinga. Cuoco and Cook, an equestrian, tied the knot back in June. The Hop actress has been sharing a series of dreamy photos from her honeymoon in Switzerland since last week.
https://www.instagram.com/p/BrXUvdDB9aM
This isn't the first time the actress has been asked about children. In an interview with Entertainment Tonight in October, Cuoco said,
"I'm not quite there yet but I know that I will be 'cause I love kids. But I'm a worker bee right now—kind of my career is my focus and my husband. But, we love kids and we love animals so we're meant to have children.
So, there you have it. Can the woman live?