Kaley Cuoco posted the most hilarious selfie fail, and it's the LOL moment you needed today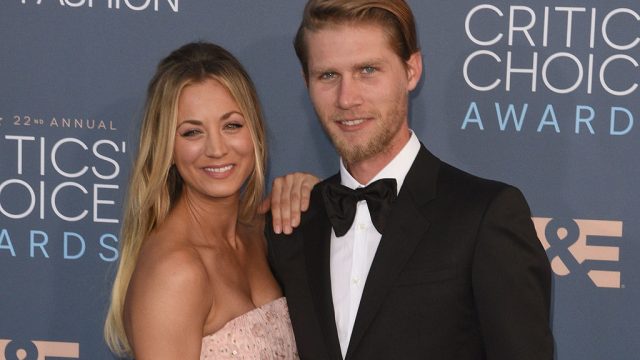 The holidays are a perfect time for love and relationships. Just ask Big Bang Theory star Kaley Cuoco, who recently gushed about boyfriend Karl Cook on social media and has been having a blast with him throughout the holidays. We can't blame her either, because this couple is so sweet together. The couple, who've been together for nine months now, recently traveled to New Zealand to get a little vacay in over the holiday season. And like all crazy happy couples, they have to take plenty of selfies together.
While on vacation, Kaley Cuoco posted the most hilarious selfie fail with Karl, and it's the kind of LOL you need right now.
"When you take a selfie , and only focus on how you look, not the wind blowing all your hair in bae's face 😂💁🏼"
OMG, that is too hilarious. And we'd be lying if we said that we hadn't done that ourselves before. Getting the perfect angle for a selfie takes work. So sometimes (once we like how we look), we forget about the other people in the pic. And can we just say, Kaley looks totally fabulous. BUT we can't see Karl's face at all, just Kaley's hair. But after kind of a bummer of a week, we needed this kind of hilarious pic in our lives.
Luckily, Kaley was able to take a pic where you can better see both of them.
Those two look like they're having a blast and are ready to get a little outdoorsy in NZ.
And we hope Kaley keeps up that awesome selfie game.
Because Kaley and Karl definitely have something adorable together, and we want to see more.