We will never stop loving Kaley Cuoco's 2007 Lifetime original movie "To Be Fat Like Me"
Kaley Cuoco is absolutely one of our favorite celebs of all time — we love how she's an animal rights activist, an *amazing* actress (in one of our favorite shows EVER, to boot), and she's got that seriously cool, laid-back California girl vibe going for her.
You know what we love just as much? LIFETIME MOVIES. Seriously, it doesn't matter what movie it is, we get sucked into them every. Single. Time.
So, logically, you'd think we would be absolutely in love with a Lifetime movie that stars The Big Bang Theory actress, right?
Well, when you're right, you're right!
In case you were unaware, the 30-year old actress starred in the Lifetime original To Be Fat Like Me back in 2007 and honestly, we watch it every time it's on the iconic television network.
https://www.youtube.com/watch?v=kjDy5ywCcag?feature=oembed
Kaley plays the role of Ally, a pretty, popular girl who banks on a softball scholarship as her ticket to college. But after an injury sidelines her, she enters a documentary competition to nab the cash prize and use it to fund her education. She basically ends up doing a social experiment and wears a fat suit and a hidden camera to show that "personality can outshine looks," but is taken aback at how her peers treat her solely because of her appearance.
She's hardly recognizable here! But that doesn't mean we don't love her!
Her transformation is insane!
But look at that smile!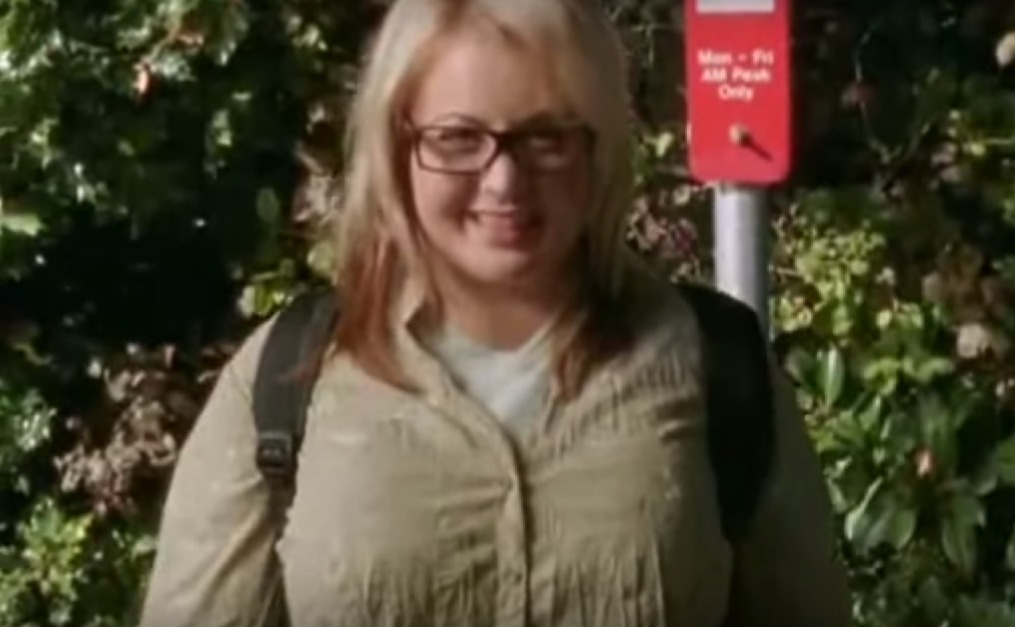 What we absolutely love about this movie is that even though it shows the ugly side of bullying and judging a book by its cover, it also shows why you SHOULDN'T judge anyone solely on their looks and that someone's exterior doesn't have any correlation to their interior.
Seriously, as cheesy as they are (and we LOVE it), Lifetime movies teach us the best lessons!