Kaley Cuoco just completely changed up her look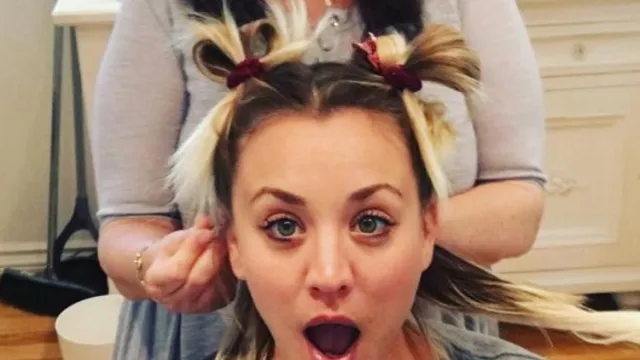 It's easy to forget that actors don't always have everything in common with the characters they play. We get so used to seeing them look a certain way — especially TV actors — that we forget they don't necessarily dress or style their hair the same way. And Kaley Cuoco's new 'do is a great reminder of this.
The actress just wrapped the ninth season of The Big Bang Theory, and decided to celebrate with a hair makeover. Last year, Kaley chopped it all off. But this year, she added it all back on: She got extensions! And they're so, so fab.
Kaley took us along for the journey on Instagram. Here she is, mid-process. (Yes, that is totally a selfie stick.)
Here's a side view of the finished product.
And here it is from the front. We LOVE her beach waves!
For Kaley, switching up her look helps her distance herself from her Big Bang Theory character Penny. We can imagine that embodying the same person for months and months (for almost 10 years) takes its toll. Sometimes, you just want to look like you. Well, mission accomplished, Kaley. We don't see Penny—this look is all you!