Kaley Cuoco looked like a dreamy 70s bride in this ivory lace dress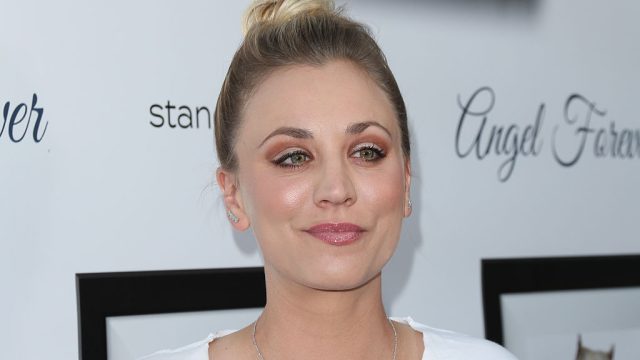 Kaley Cuoco has never been afraid to embrace her girly side at premieres, and we love her for it. After all, it's clear she's expressing her true inner self. So it's no surprise that Kaley Cuoco wore a lacy white dress at the Why Him? premiere, and she looks like a dreamy 1970's bride. Of course, part of that might have to be due to her date: boyfriend Karl Cook. We bet he is as blown away by Kaley's fantastic fashion sense as we are! Kaley's dress, designed by Tadashi Shoji, features delicate lace paired with high-neck crinkled chiffon details. Who knew a high-neck could be so sexy? And, as the
Kaley Cuoco's dress, designed by Tadashi Shoji, features delicate lace paired with high-neck crinkled chiffon details. Who knew a high neck could be so sexy? And, as the Daily Mail fashion experts point out, we have to give Kaley Cuoco serious props: by adding a dark smoky eye to her look, she "cleverly managed to stay away from an overly sickly-sweet look." Brava, sister!
Just look at how gorgeous Kaley Cuoco is in her lace dress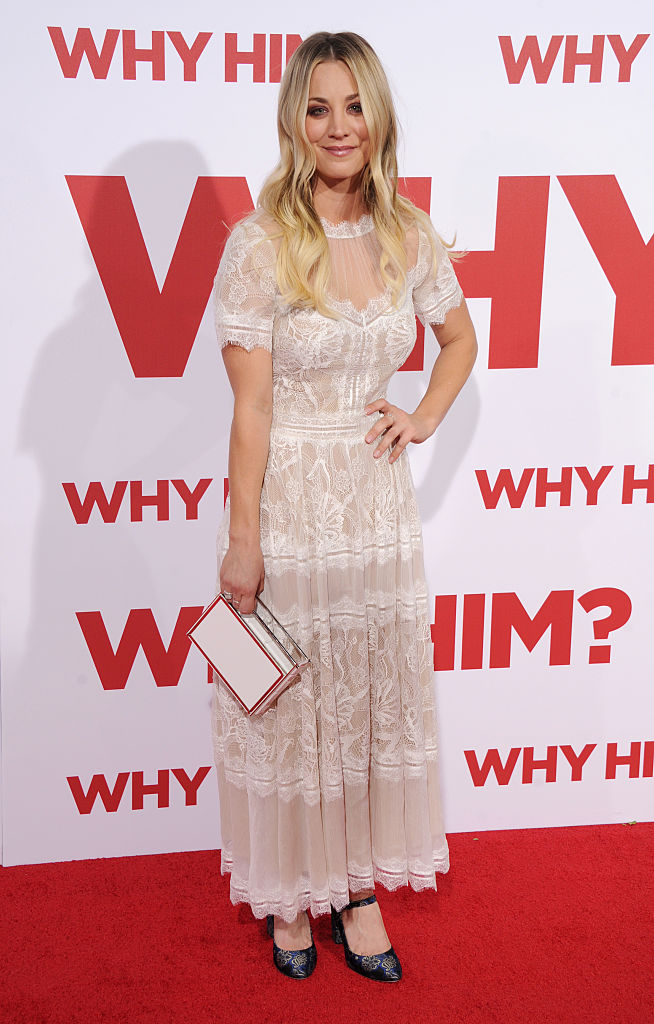 Let's take a closer look at the high neck…and Kaley's gorgeous makeup.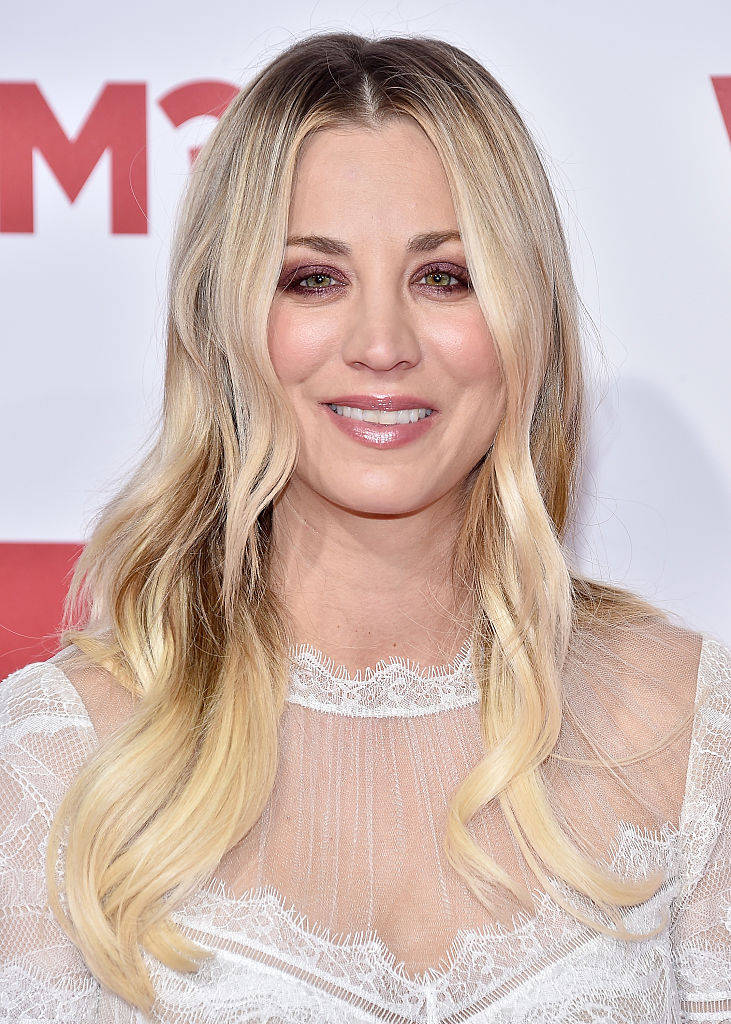 And those shoes!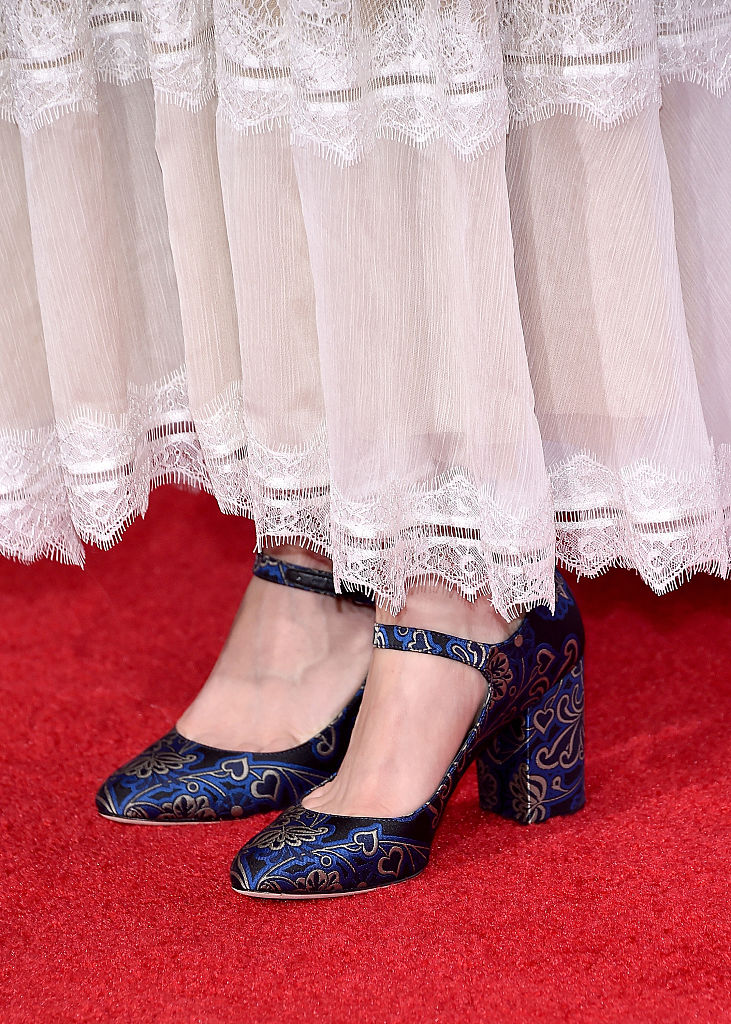 Let's take a look at Kaley's cool clutch (and ring!).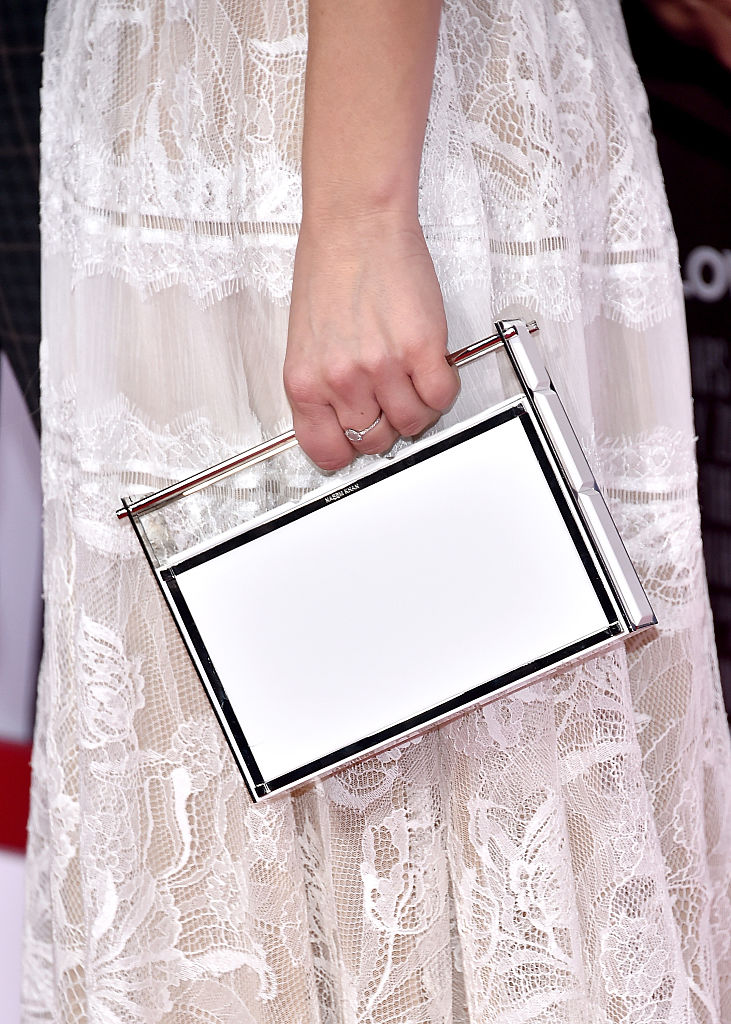 And of course we can't forget about the perfect accessory…Kaley's boyfriend Karl Cook.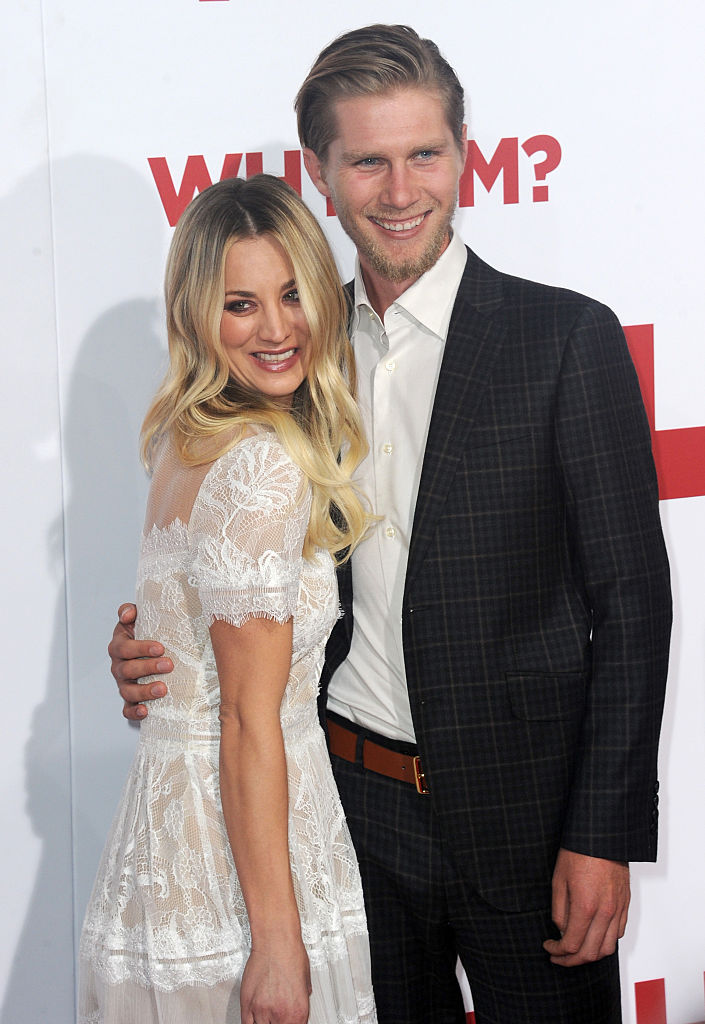 We're so glad to see Kaley Cuoco so happy. She deserves it. Congratulations, lady. We couldn't be happier for you.