Kaley Cuoco rocked a hair metal mullet on the red carpet back in 2003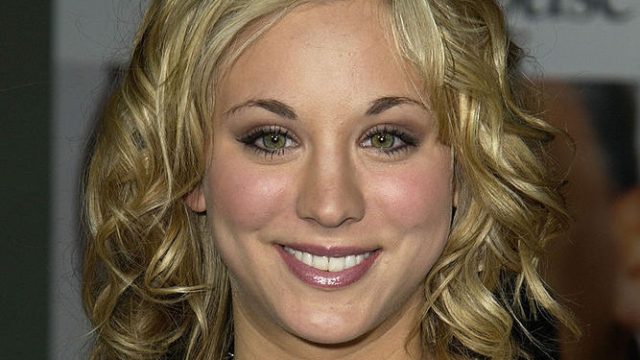 When envisioning what The Big Bang Theory's Kaley Cuoco looks like, you most likely picture silky, golden locks falling down slightly past her shoulders. Yet… this wasn't always the actress' go-to red carpet look.
Back in 2003, at the launch for the Beverly Hills-based Solstice Store, Kaley walked in a designer sunglass fashion show and this is the look she sported: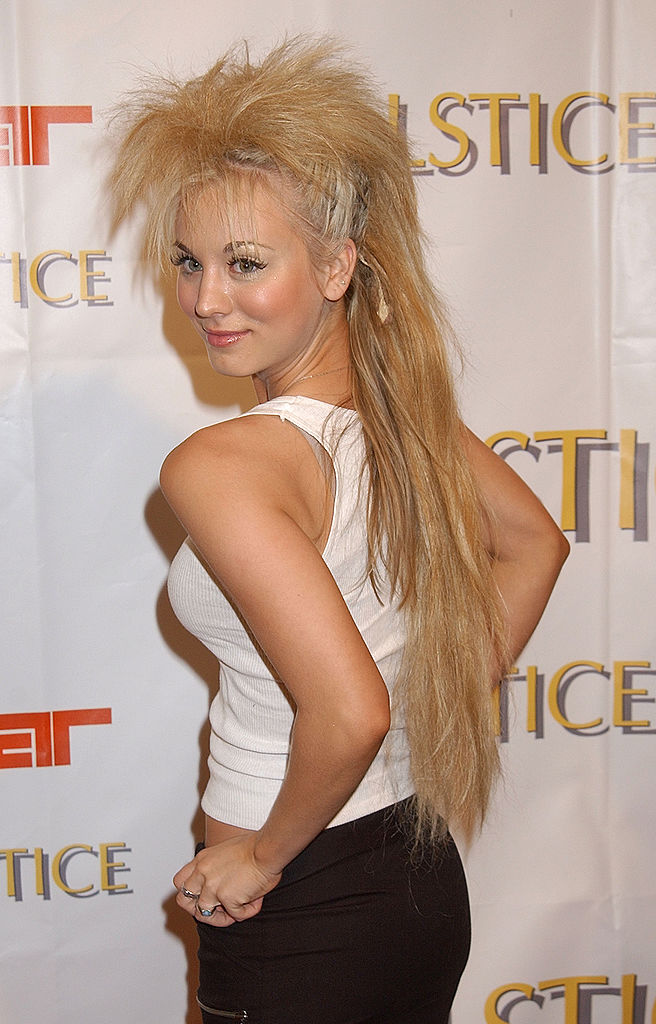 No, your eyes are not deceiving you. Yes, that is indeed Kaley Cucoco. And yes, she is wearing a hair piece that makes it look as though she's about to step onstage as a hair metal icon.
Party in the front, business in the back: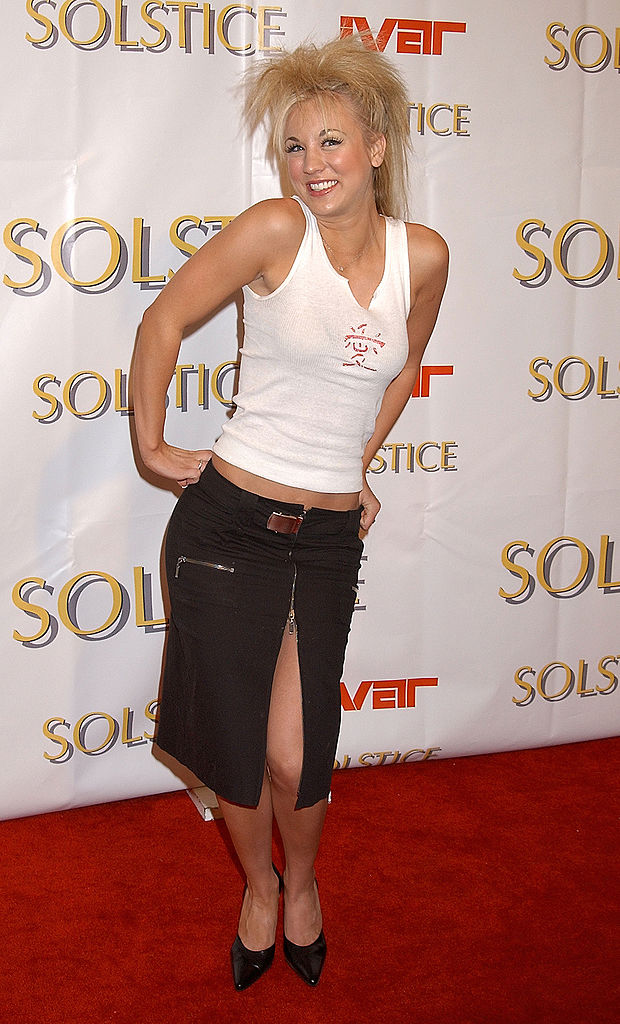 Look how happy Kaley looks with her reverse mullet!
As we mentioned earlier, this was all for a fashion show. Which Kaley walked in wearing this: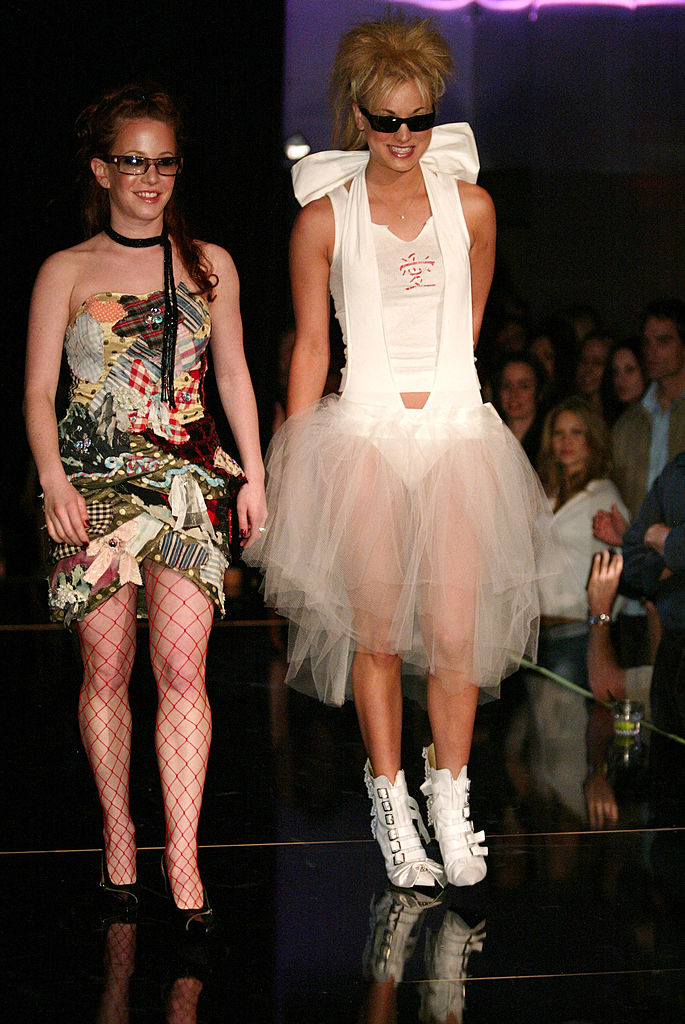 That's Kaley with her 8 Simple Rules TV sister, Amy Davidson, bringing us right back to the early 2000s.
A lot can change over the course of 13 years, that's for sure: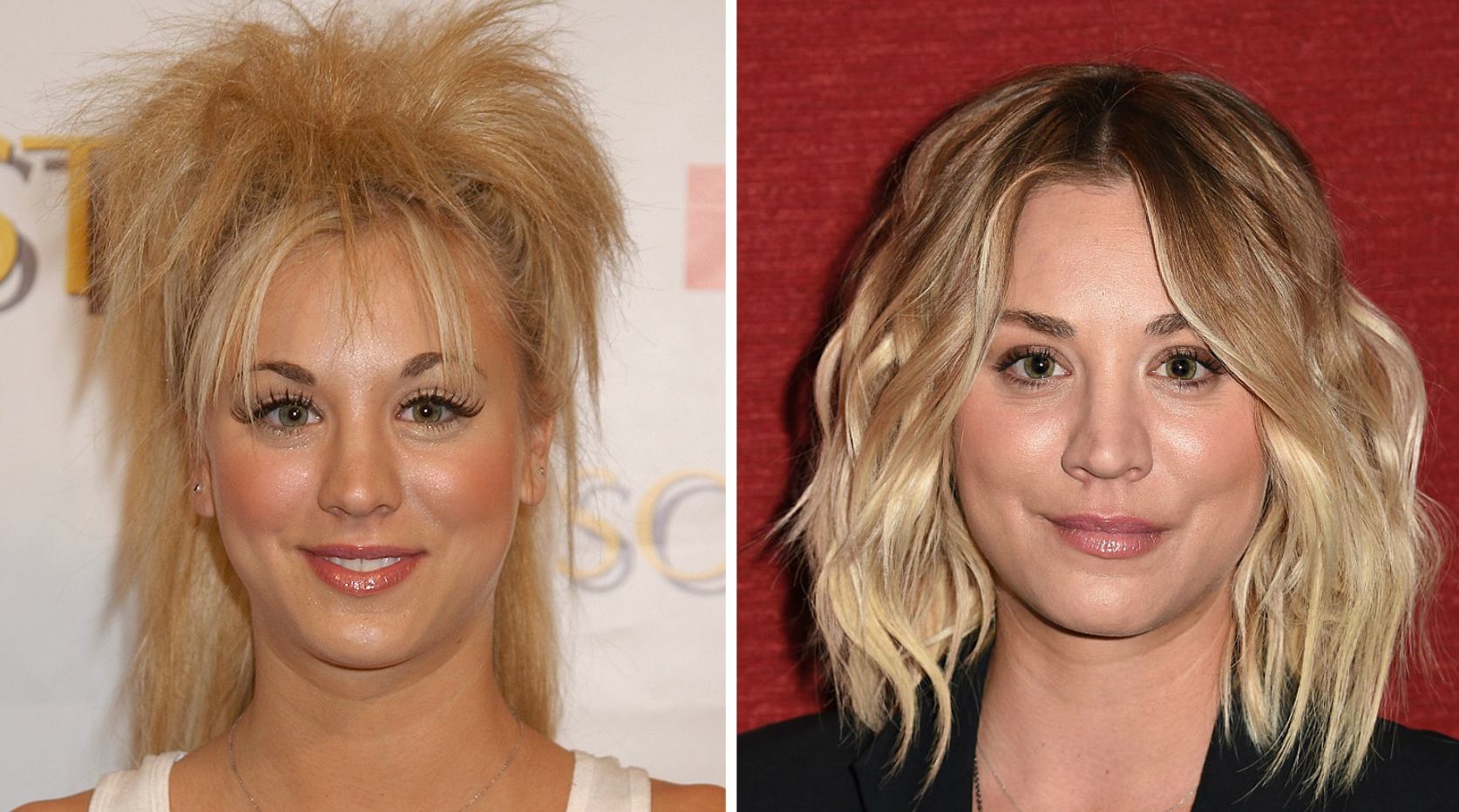 Now, we'll just leave you with this work of art: