Kaley Cuoco calls her boyfriend "perfect" at the "Why Him?" premiere and awww
Ugh, could these two be any cuter? Actress Kaley Cuoco gushed about her boyfriend Karl Cook at the Why Him? premiere and it's just too sweet.
While Cuoco didn't really stop on the Why Him? red carpet on Saturday night to do extensive interviews, she did make time to talk about her new man.
The Big Bang Theory star had an adorable date night with her professional equestrian boyfriend, Cook, and when asked why she was dating him — fitting with the theme of the movie they were seeing — she had a simple answer.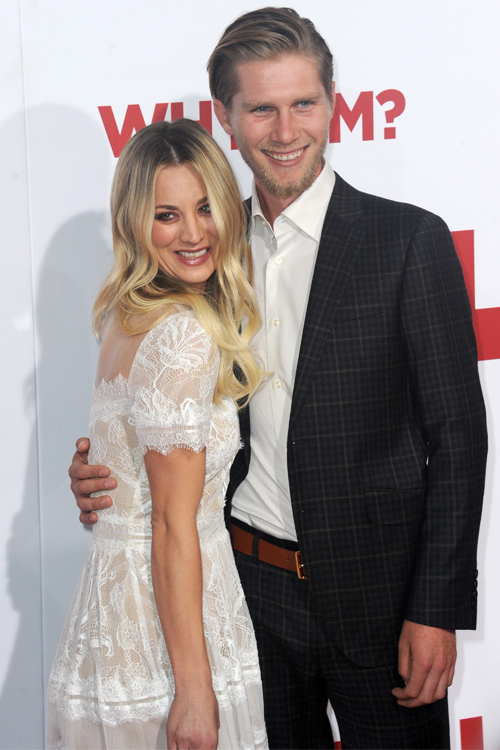 "He's so cute!" Cuoco told Entertainment Tonight on the carpet about her BF.
"[Why him?] Because he's perfect!" she added
Well, isn't that just the cutest thing ever?
Yes, we know Cuoco is an adult but her current relationship is in the full-on puppy love, smitten stage and we just love it.
"Happy night ?#whyhim premiere ???," the 31-year-old actress captioned her own photo from the evening. Clearly they had a great night out.
While this isn't the first time the duo has hit the red carpet, they did look even more lovey-dovey than usual. Luckily for fans, Cuoco frequently posts pictures with her boyfriend, so their perfect romance is always on display.
She even shared this sweet shot from the Critic's Choice Awards and it's just so obvious that these two are head over heels for one another.
Doesn't love just make you want to go out and find a special someone to take cute photos with and post on Instagram?