"Big Bang Theory's" Kaley Cuoco reveals exactly how she coped with her divorce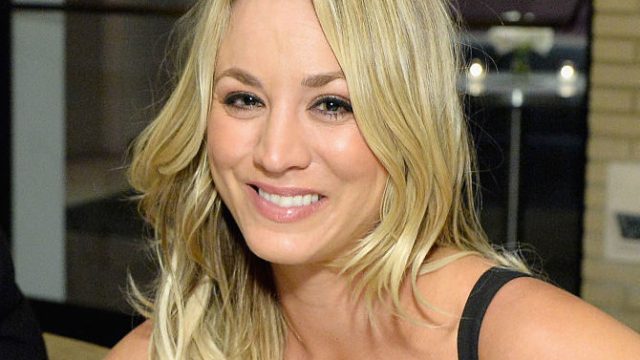 In September 2015, Kaley Cuoco shocked fans by announcing that her and husband, tennis player Ryan Sweeting, were getting a divorce, after nearly two years of marriage. A year later, Cuoco is opening up about her painful divorce and how she moved on from the experience. As it turns out, crying in an exercise class is the perfect way to let your feelings out.
Cuoco told Women's Health magazine that she used various exercise classes as an outlet, admitting to crying during the dark-roomed activities:
"I've cried numerous times in yoga, Cuoco told the mag. "The best part is I'm sweating so bad no one can tell.
We've definitely all been there!
As for SoulCycle? She says,
"It's so dark, you can cry in there too. Everyone's going through stuff in their lives, every single person.
For Cuoco, it turns out that exercise not only helped her through an emotionally tough time, it also changed her outlook on her own self-perspective. She told Women's Health,
"I used to not enjoy working out and I found something that I love and it is yoga. I absolutely love it. Sometimes, do I want to get up and do it in the morning? — no. But when I get out, I feel like a million bucks.
While moving on from her divorce took time, the horse lover and avid equestrian told Women's Health that she realized she was moving on after the tears wouldn't come.
"For a month straight I would talk to my horse and just bawl, she says. "Finally I went out and the crying didn't come. I was like 'I think I actually got through this.'
We're so happy that Kaley is finally at a place where she feels comfortable talking about moving on from her divorce. Sometimes, inspiration is found in unlikely places, even the gym!