Kaley Cuoco and her boyfriend's goofy new Instagram pic has our whole heart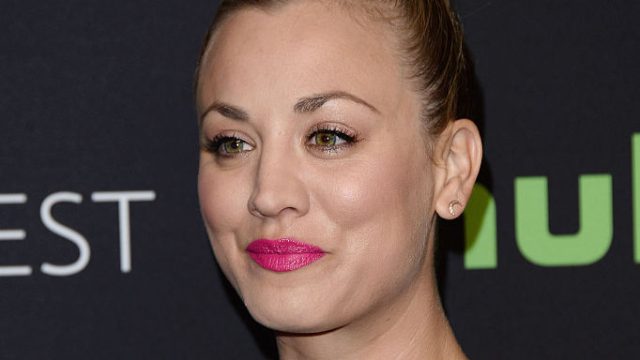 When Big Bang Theory's Kaley Cuoco first made her relationship Instagram official, we decided that we were going to start living vicariously through her (even if we are, ya know, in a relationship ourselves). It's just that Kaley and boyfriend Karl Cook seem so in love with each other (and their horses) that it's almost impossible to not want to be in their shoes – especially when they capture adorable moments together.
Need an example? Here's a romantic Instagram Cuoco added to her Instagram feed yesterday:
Kaley and Karl (Karley?) are picture perfect. With their tousled hair, contrasting expressions, and black-and-white aesthetic, these two are making us want to take more relationship-related selfies. We also can't help but love that Karl is mean-muggin' while Kaley is putting on her best goofy face for the camera. Opposites attract, amirite?
Plus, Kaley's caption is making us sob tears of true love. She wrote, "I missed you ." How can three simple words be so sweet and simultaneously adorable? Yet, this isn't the only time Kaley has announced that she misses her beau when he's not near. One week ago, she posted the following pic showcasing her love for Karl alongside her love for horses:
"Not sure who I miss more ," wrote Kaley. (It's TOO CUTE.)
Since Kaley continues to beautifully document her relationship on Instagram, we truly hope we won't end up missing these two on our timelines. In other words, we definitely wouldn't mind a daily Karley update.