Kal Penn is tweeting out scripts of all the racial stereotypes he had to audition for in his acting career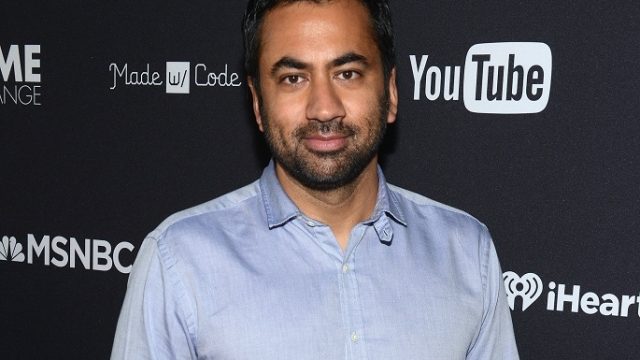 Kal Penn is opening up about his early days as an actor for a very important reason.
The Designated Survivor star took to Twitter today to give some examples of how he was pigeonholed in his early acting days. He posted photos of many of the scripts and roles he would receive as an Indian-American actor, and they all perpetuate narrow, problematic, and damaging stereotypes.
The tweets truly illuminate how so many of the roles he was offered were steeped in racial stereotypes.
"This was a pilot called The Stones," another tweet read, tacked onto a photo of a script where he would play a character named Parmesh whose "language is peppered with Indian cultural references." "Tried to convince them to let me speak without an accent & make it funny on the merits (was told no)," he writes, adding on a crying-laughing emoji.
Sadly, this type of racism wasn't limited to forgotten pilots from the past. Even some of our favorite shows from our childhood like Smart Guy were guilty.
"Ha! In this audition for Smart Guy, they didn't even give the character a name!" Penn tweeted, referring to the "Foreign Student" character in the associated script — a character who was later given a name but had it poked fun at.
Many even went past the name and accent jokes and focused instead on other gross stereotypes.
Thankfully, Penn had some great experience too — like on Buffy the Vampire Slayer.
But the good experiences don't excuse the bad, and we're so grateful Penn is speaking out, again, about the issues our country — including entertainment media — has with racial equality and representation on screen.
In fact, the actor has been extremely outspoken about similar issues in the recent past, talking to CNN in January about President Trump's travel ban.
"I think what the President is saying and doing is completely ridiculous," he said. "I find that insulting as an American citizen that you would infer that anybody who helped our soldiers stay alive are somehow bad dudes."
"I'm a pretty privileged guy," he continued. "What about the 14-year-old me or the kids who look like me who don't have the luxury of this platform?"
We are going to be applauding Penn for a very long time, and are behind him 100 percent. It's time to keep working toward creating a more representative culture in our country for people of all backgrounds, and we're so excited to do that with amazing, super-smart people like Kal Penn helping to lead the way.