Kaia Gerber wore a vacuum cleaner dress, and spring cleaning has never looked so chic
That's one way to clean house! Kaia Gerber worked her supermodel-in-training magic at Marc Jacobs event for the Daisy fragrance in Beverly Hills (for which she's also a spokesmodel) clad in funky dress, to say the least. Because when you're 15 years old, funky fashion is basically the name of the game, and we *love* how Kaia infuses her spunky personality into her clothing choices. Like, for example, with this vacuum cleaner dress.
Cindy Crawford's darling daughter slipped on a long-sleeve, white lace mini-dress clad with a sequined vacuum cleaner. Daresay, we never thought that the brightly colored cleaning staple could look so avant garde. But leave it to Marc Jacobs to whip up household goods into breezy designer confections.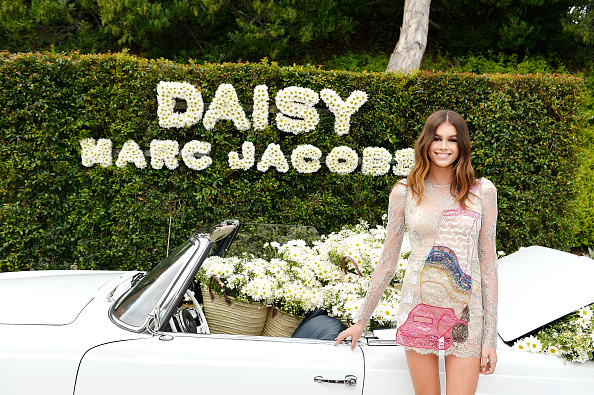 Considering this festive frock was so, well, festive, the Kaia skipped any blingy accessories in favor of a simple pair of studs.
Throughout the soiree, she did slip on a coordinating sequined peacoat (you know, to keep that Beverly Hills chill at bay!). And while the topper did somewhat disguise the vacuum cleaner design of the dress, the coat-and-dress combo no doubt just as posh as ever.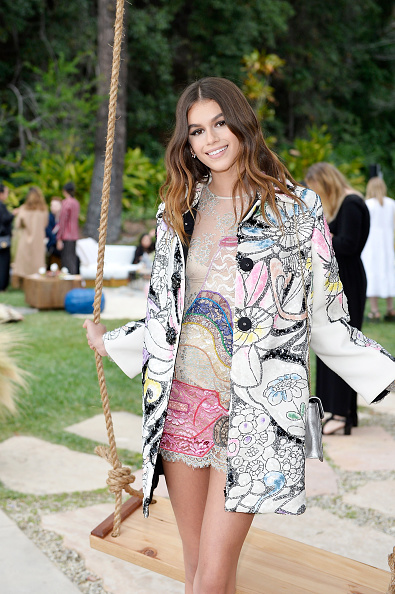 In truth, Kaia's never worn an outfit that disappoints. Which is probably due to strong sartorial genes from her supermodel mama, paired with access to her go-to celeb power stylist, the one and only Monica Rose. And you know, her own innate (and killer) style instincts as well.