Kaia Gerber Dyed Her Own Hair "Punk" Pink
She documented the process on her Live.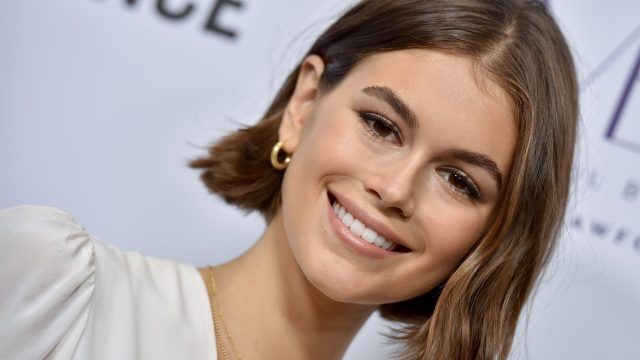 Kaia Gerber has hopped on the hair dye train. The model just did a DIY pink hair job under the virtual supervision of celebrity hairstylist Guido Palau, and with her ombre dye and blunt bob, Gerber is right—pink is punk.
The model documented her DIY dye job via her Instagram Live, and she posted a reveal shot to her Instagram on August 18th.
"Pink is punk," Gerber captioned her pink hair selfie.
On the video, she wrote, "Thank you @guidopalau for entertaining my hair adventures in quarantine, I have a new appreciation for your craft. sparing you guys the full hour it took to get to this color, but here's a clip of my attempt!"
As she explained in the above video, Gerber decided that quarantine has been her time to experiment with her hair. Being a natural brunette, Gerber said that as soon as she had the downtime, she decided to try highlights, a fully bleached look, a baby mullet, and now punky pink.
Perhaps it's because she had help at the ready. Or maybe she's just one of those girls who can pull off any cut and color. But this quarantine 'do on Gerber is truly something special. Pink hair definitely suits her, as do DIY quarantine transformations. Gerber gave herself her own stick-and-poke tattoo, as well—though, fair warning, she doesn't recommend it.
Earlier this week, Gerber showed off her "zoom bleach" blonde hair, and now it seems clear that it was in preparation for her pink hair transformation.
"I've always loved people who just like, do whatever they want with their hair," she told Palau while she waited for her dye to process. It looks like quarantine has made Gerber into one of those people.