Kaia Gerber is serving old-school glamour in the new Marc Jacobs Beauty campaign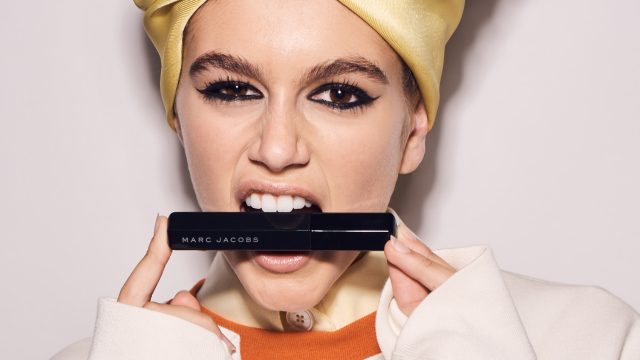 Marc Jacobs' iconic ad campaigns are just as incredible as its beauty products, which is why we're not surprised to find ourselves swooning over Kaia Gerber's glamorous new photos. As the face of Marc Jacobs Beauty, Kaia is channeling Rosalind Russell in Auntie Mame with that old school glamour, and we are living for it.
Kaia is seamlessly fitting into her mother's world of high-end fashion, and this latest campaign proves that she is up to the task of filling Cindy Crawford's shoes. Kaia brings a modern California girl vibe to all her work while retaining that Marc Jacobs sophistication we all know and love.
In this latest campaign, Kaia is repping for Marc Jacobs' Velvet Noir Major Volume Mascara — and while the mascara has been around since 2016, there's nothing like a great new shoot to breathe some life into a must-have product. The images were taken backstage during the Marc Jacobs fashion show this past NYFW, and we're positively in love with them.
Where can we get ourselves such a divine turban? We definitely know how we're going to be elevating our look at the next black-tie event we're going to. It adds a bit of panache and pizzazz, don't you think?
Loving this look? You can start to replicate it by picking up the Marc Jacobs Velvet Noir Mascara for $26.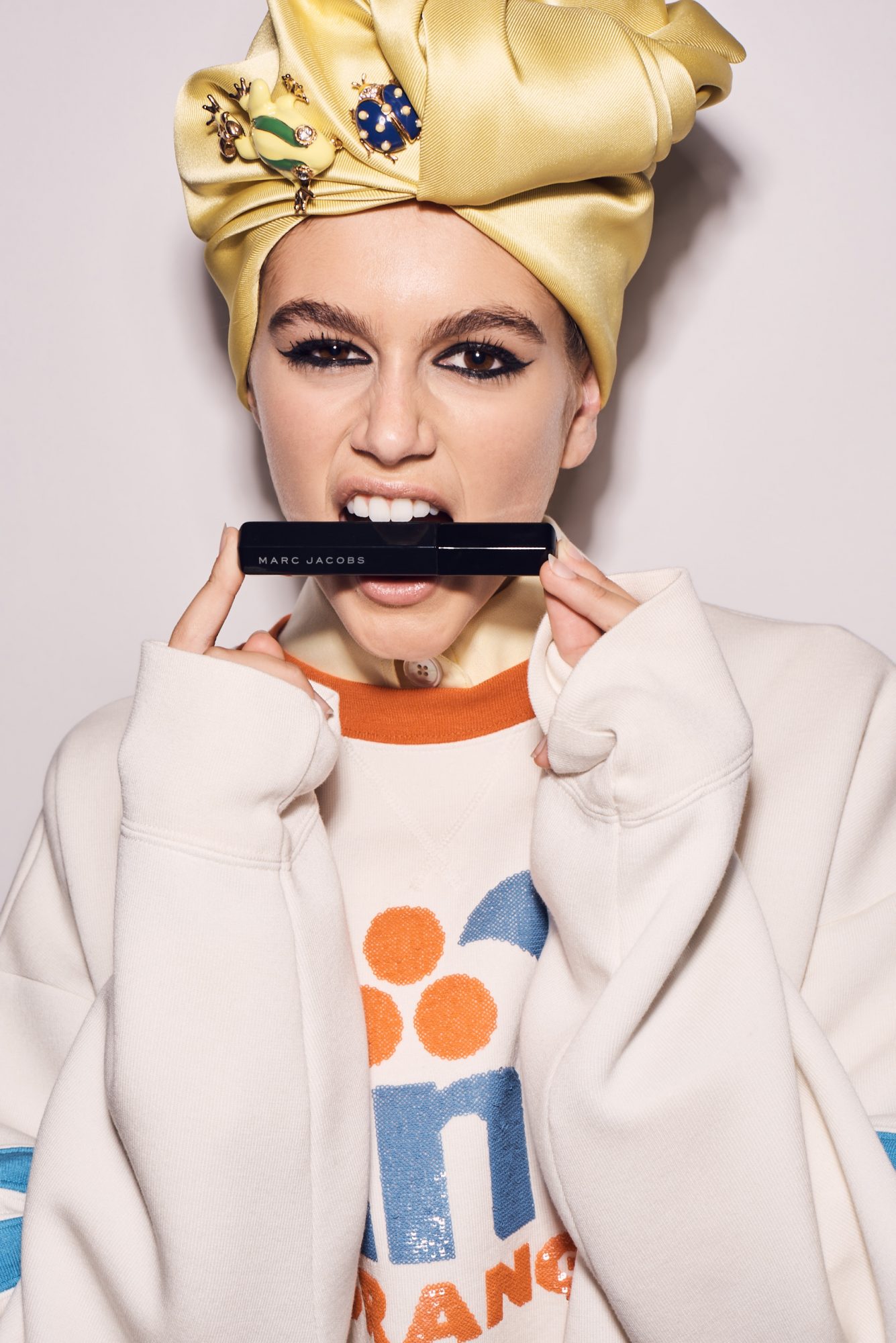 Just head on down to your friendly neighborhood Sephora.
For now, we'll just have to do our makeup while wearing our towel like a turban while listening to the Auntie Mame soundtrack.
If you haven't tried it, the Marc Jacobs Velvet Noir mascara is an absolute must for lash-enthusiasts.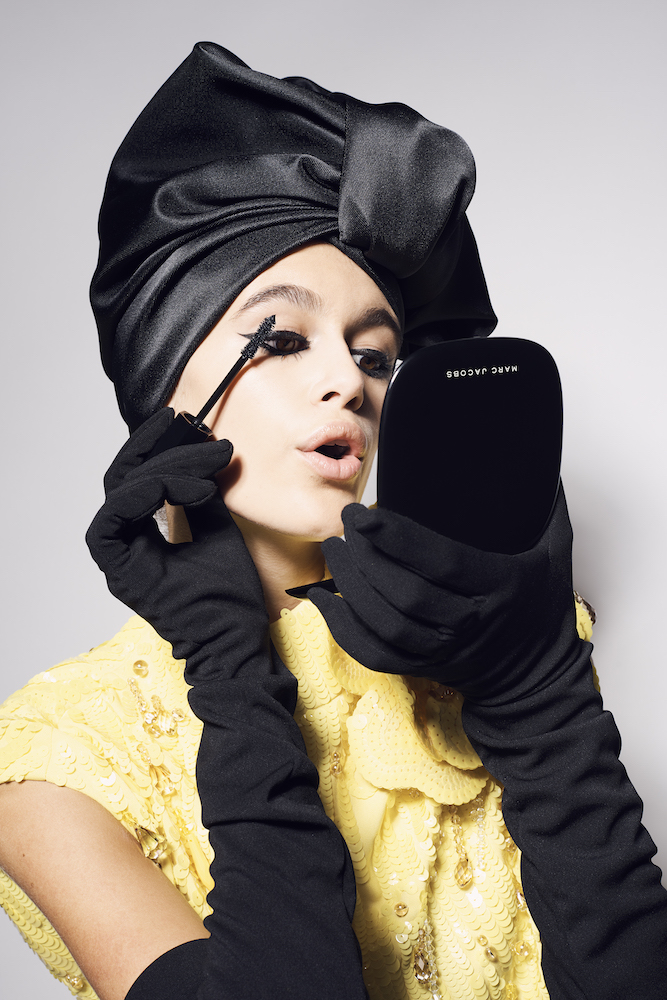 The mascara has an ultra-volumizing formula that gives you the look of thick, false lashes.
It's got a super-concentrated black pigment that gives huge visual impact, and its formula creates instant, smudge-proof length and volume. You can't go wrong.
It's like having lash extensions in the blink of an eye.
Head on over to Sephora to pick up your own. And hopefully, we'll get more gorgeous photos of Kaia to drool over in the near future.