An honest review of the Afrique collection from Instagram-favorite brand Juvia's Place
It's no secret that Juvia's Place knows how to bring the heat when it comes to its bold and beautiful makeup launches. The Africa-inspired brand is known for its amazing pigmentation and vibrant colors—in both products and packaging. Best of all? Juvia's Place offers makeup at affordable prices, which is hard to come by for products of this quality.
The latest from the brand is its stunning Afrique collection ($45 for the bundle), which includes an eyeshadow palette, a matte liquid lipstick, and two blushes. Luckily, Juvia's Place sent me its new products to review, and I couldn't have been more excited.
As I mentioned before, the collection features a vibrant 12-pan eyeshadow palette, a bold red matte liquid lipstick, and two peach-toned blushes.
The swatches of the eyeshadow palette
After swatching the shadows on my arm, I knew that the pigmentation wouldn't be a problem. Even with just one swipe, there was a lot of color payoff. The array of shades was also breathtaking.
The swatches of the blushes and liquid lipstick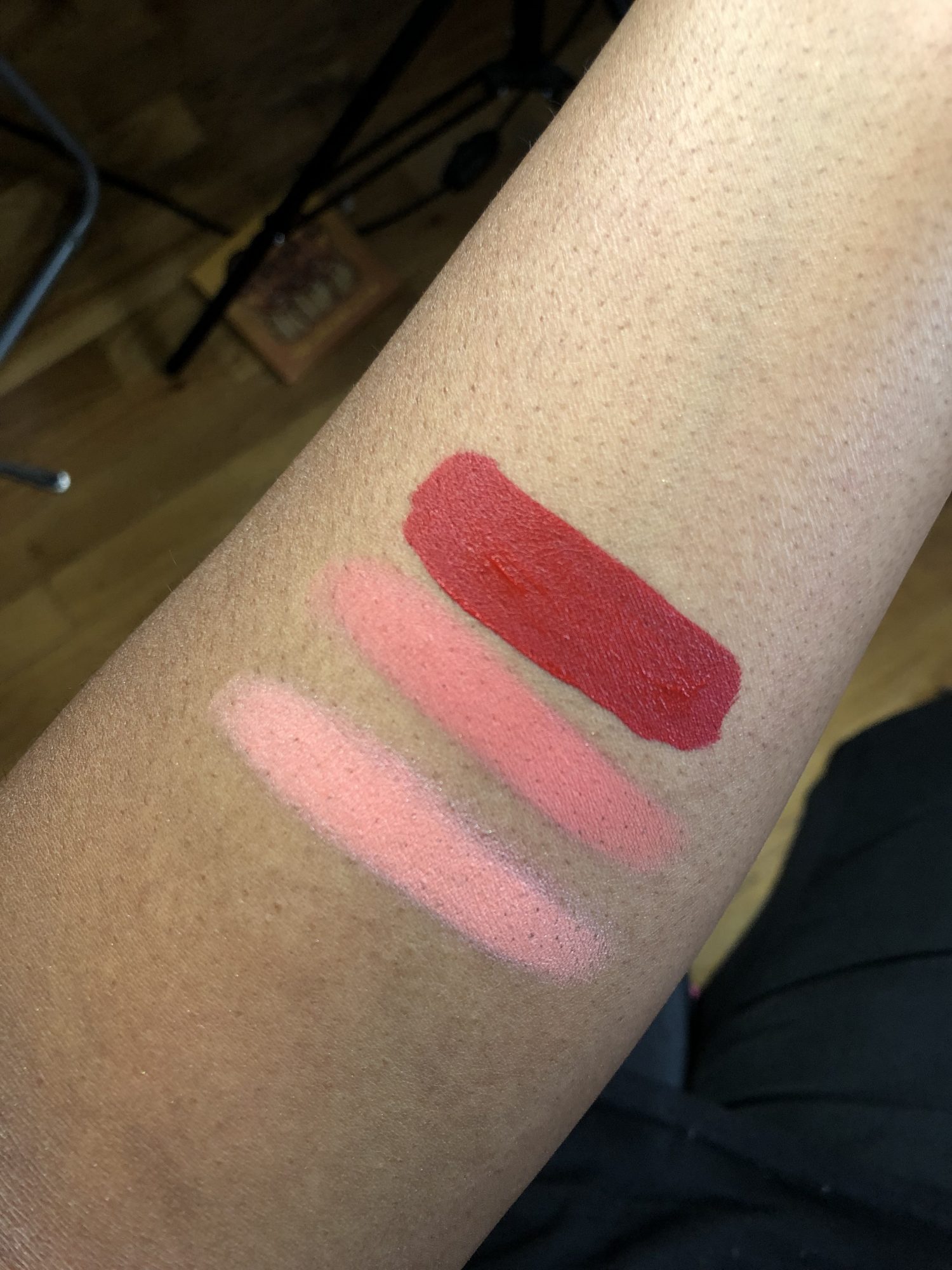 I love a true red, and that's exactly what this matte liquid lipstick is. As for the blushes, the Bella blush has more of a bright tone (which is my favorite) while the Serafina blush is peachy with a slight sheen.
Here's what the collection looked like on me
I knew I really wanted to play around with the Kofi, the gold shimmer color, on my lids. It was so glittery! The photo doesn't do it justice because it was way more breathtaking in person.
I also used Kofi as a highlighter.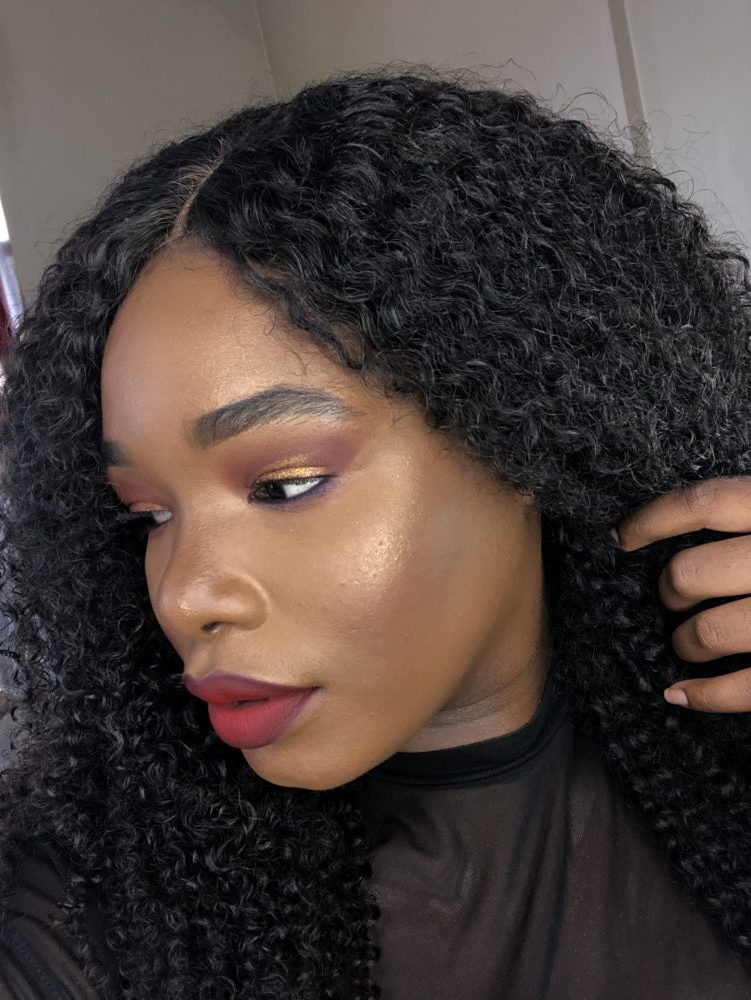 Kofi paired beautifully with Bella blush shade. This combo gave my skin a nice warm glow.
I paired the Afrik liquid lipstick with Nightmoth lip liner from MAC Cosmetics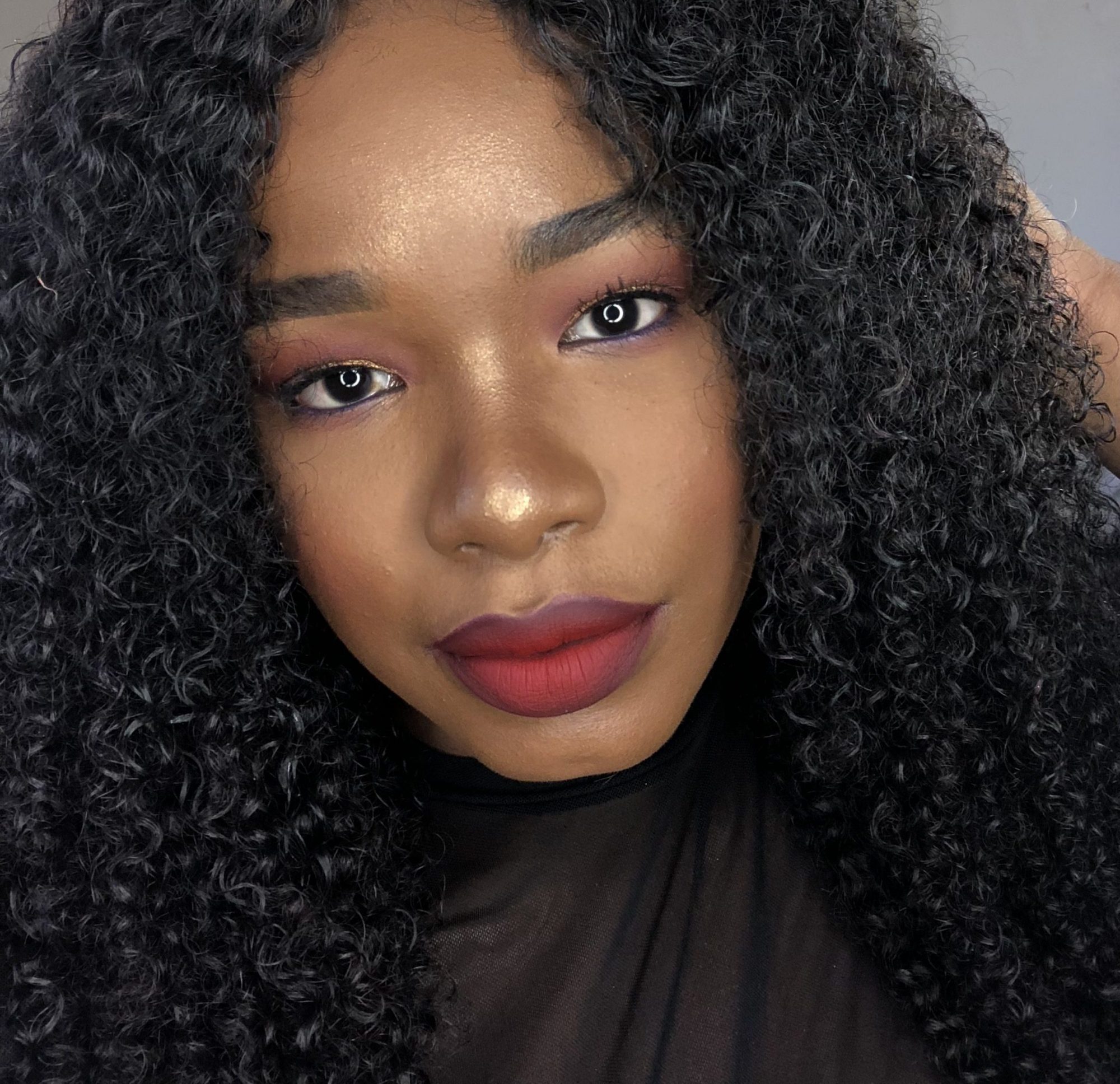 I wanted to go for an ombré lip to complement my eye makeup. To do this, I outlined my lips with Nightmoth, then went over the top with the Afrik lipstick. These two made a great pair.
My final thoughts
If I knew how to say I LOVE this collection in another language, I'd write it a million times and in bold print. I had high expectations for these products, considering how much beauty lovers rave about the brand. I had never experienced the products for myself. But as I expected, the colors were pigmented and vibrant, and they blended so beautifully together. This collection, especially the eyeshadow palette, has found a special place in my heart.
If I had to choose a favorite item from the collection (aside from the palette because that's a given), it would be the Bella blush. I don't wear blush often, but when I do, I gravitate towards coral tones, and this one hit the nail on the head.
My only complaint (if you even want to call it that) was that the glittery/shimmery shadows were a bit tricky to blend. I typically use my finger to apply shimmer shades. However, with the Kofi shadow, I had to use a wet, flat synthetic brush to apply it. I would've also loved it if the palette came with a mirror inside.
Unfortunately, the Afrique Collection is sold out on the brand's site, but you can do two things. Sign up for email notifications to find out when it will restock or buy each item on Ulta Beauty's site. The entire bundle is $45, while the palette sells for $20, the lipstick for $12, and the blushes for $8. I urge you to get the whole collection if you can—you'll love it to pieces. Juvia's Place, you did great with this.