Here's How Ashley Graham's Hairstylist Keeps Her Long Hair Shiny and Strong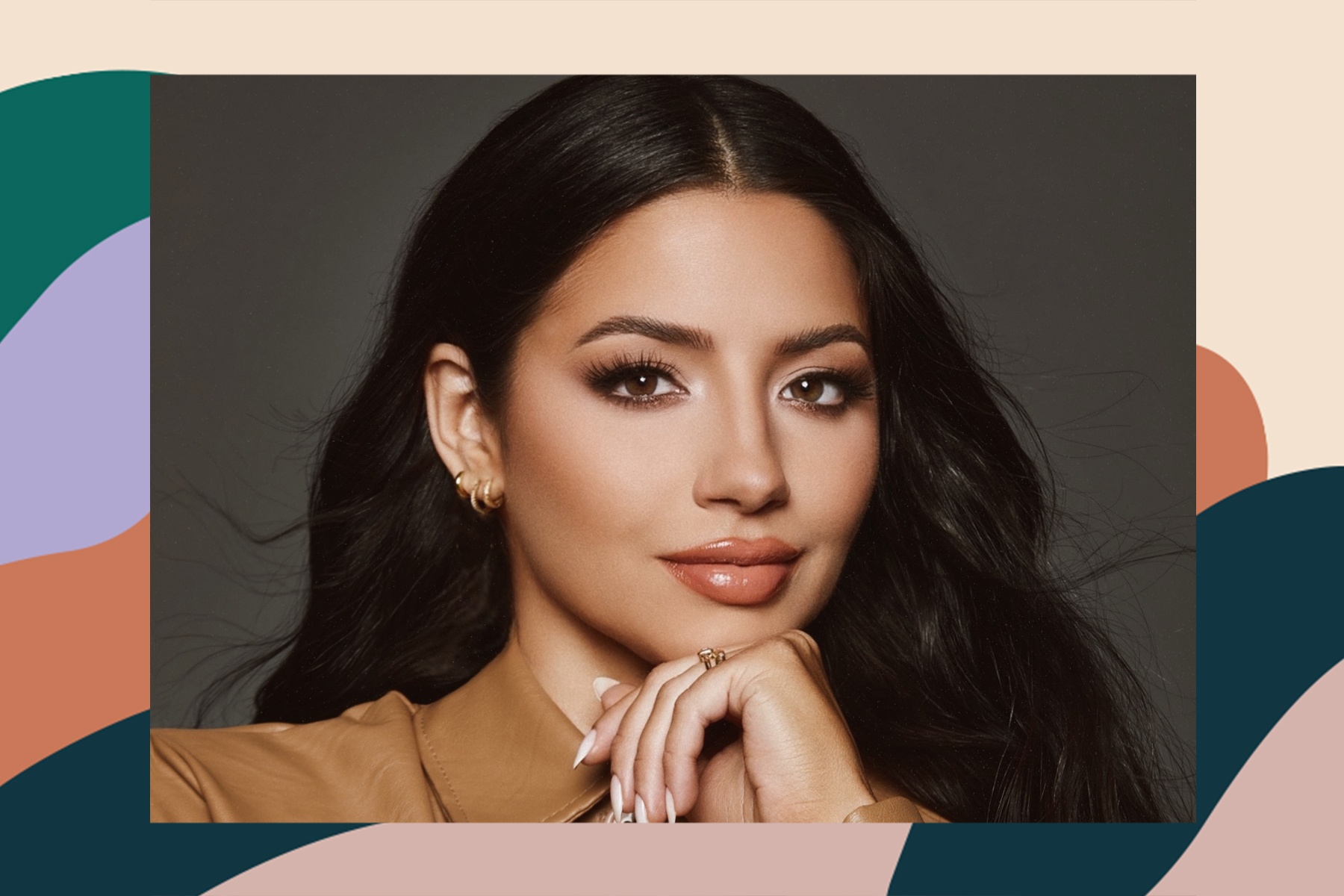 Have you ever looked at someone, be it a celebrity, influencer, or your childhood best friend, and wondered how they get such good hair? Here, we explore the different hair care routines of people with different hair types, textures, concerns, and goals, and break down what they do to achieve SUCH GOOD HAIR.
Name: Justine Marjan
Hair type: Straight and frizzy
Hair concerns: Frizz, dryness, and split ends
Hair goals: Length, shine, hydration, and moisture
For beauty aficionados, A-list celebrities, and anybody who's landed on HairTok, Justine Marjan is a household name. The California-based celebrity hairstylist and beauty influencer has worked with people such as Ashley Graham and Hailey Bieber, and her looks have graced global runways and the pages of major magazines. In short, she's your go-to for all things haircare and hairstyle-related.
"I learned to braid from a young age and would braid anyone's hair I could get my hands on—I used to chase my sister around the house begging her to let me braid her hair," Marjan tells HelloGiggles over email. "After finishing high school, I worked at a salon as a receptionist and loved it so much that I went to beauty school while working in the salon as an assistant." She ended up working there for eight years to learn as much as she could about hair before heading on to her next chapter. "I was incredibly inspired by runway, red carpet, editorial, and celebrity styling, so I eventually moved to L.A. to start all over as an assistant."
Marjan's made the quite the jump to fame since her assistant days. She didn't have any connections in Los Angeles, so all her jobs were landed from-word-of-mouth recommendations. "There weren't many female hairstylists for me to look up when I first started my career—the only woman I knew that was a lead stylist backstage at fashion week was Odile Gilbert, so when I had the opportunity to work as a lead stylist at NYFW I was absolutely floored," she says. From there, Marjan landed opportunity after opportunity until reaching her star-status, and she continues to flourish. Since we love learning from masters, we asked her to spill her haircare secrets so we, too, can achieve red carpet-worthy hair.
For starters, Marjan's approach to hair health is very holistic. Yes, it's about the products she puts on her hair, but it's also about what she puts in her body and the not-so-obvious products she uses on the day-to-day. "I love OLLY Heavenly Hair Gummy Vitamins—they're packed with vitamins and minerals that support strong and healthy hair from the inside out," she says. "I [also] absolutely recommend a silk pillowcase to prevent breakage while sleeping."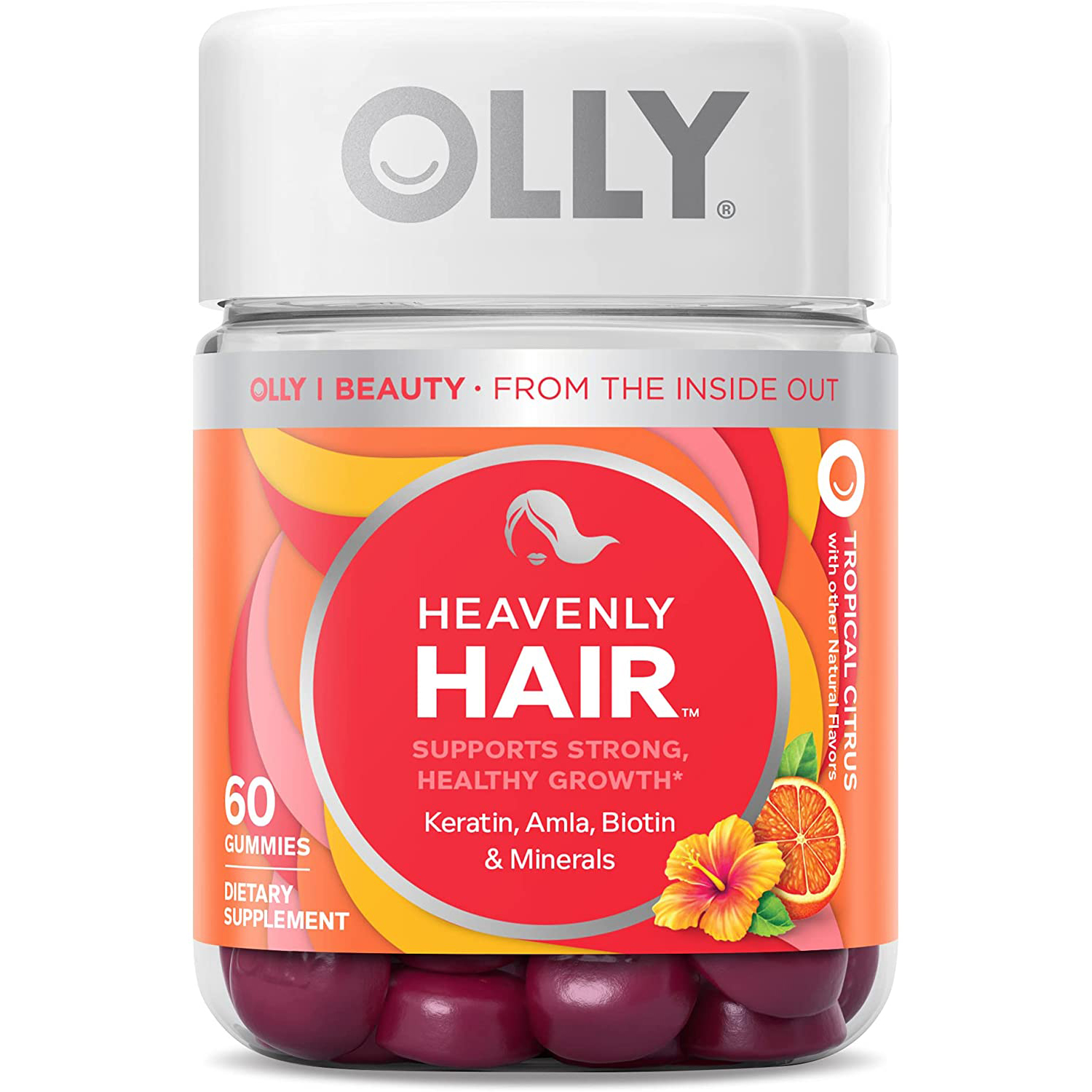 OLLY Heavenly Hair Gummy Vitamins
Shop it
Amazon
When showering, Marjan uses the TRESemmé Keratin Repair Shampoo & Conditioner to keep her hair strong. "It helps fight frizz and humidity, leaving my hair with a smooth and silky finish," she explains. Then, once a week, she uses a castor oil mask to help nourish the scalp and prevent hair fallout. "I also recommend a rice water rinse for super strong and shiny hair while promoting hair growth, and an apple cider vinegar rinse is amazing for pH balancing and restoring shine," she adds.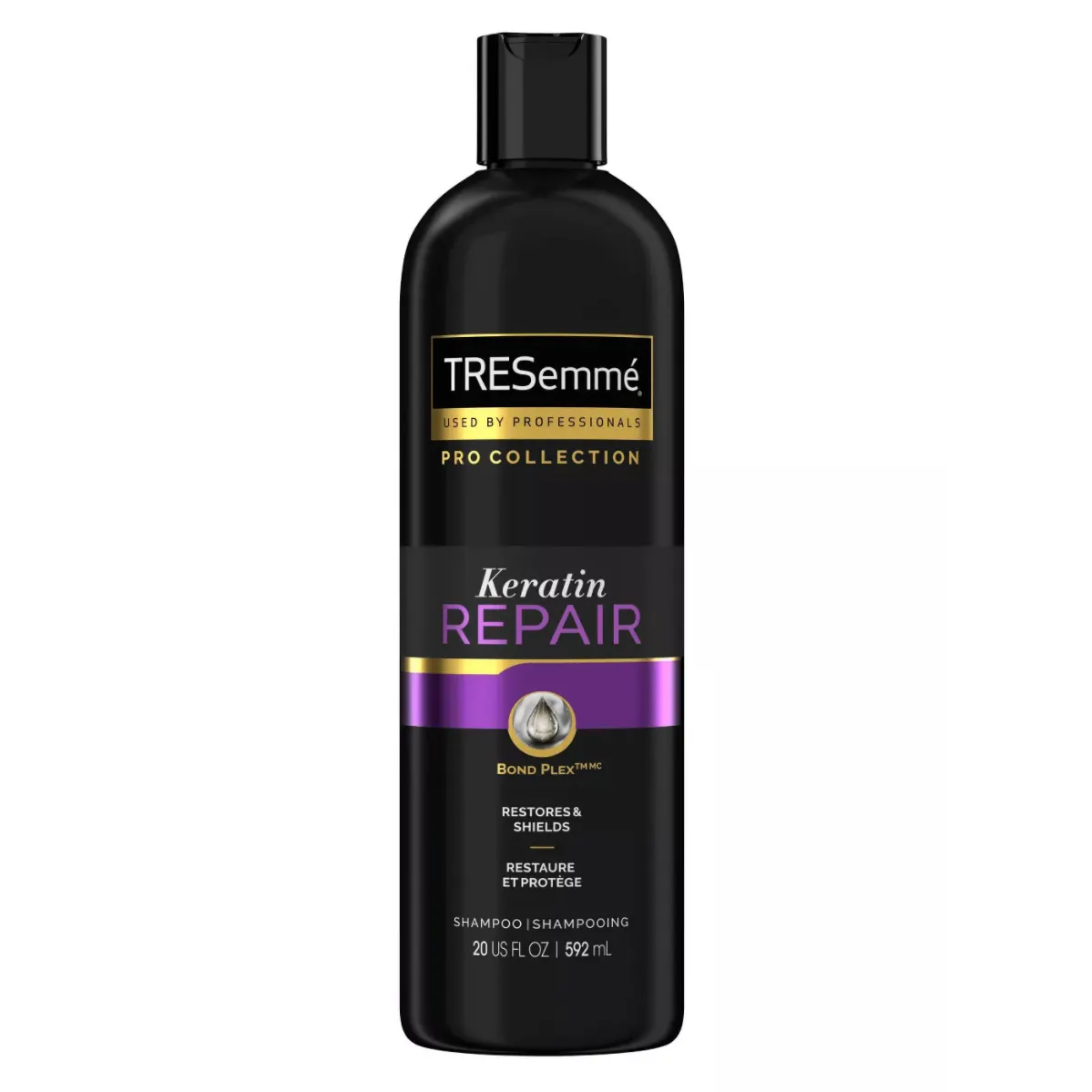 TRESemmé Keratin Repair Shampoo
$6.29
Shop it
Target
To wrap up her hair washing routine, Marjan keeps a Wet Brush in the shower to help her work her hair masks and conditioner through her hair. Before she steps out, she loves to rinse her hair with cold water to make it shiny. "Then, I use a microfiber towel, instead of a regular cotton towel, to gently absorb moisture instead of causing friction and damage on delicate wet strands," Marjan says, noting that AQUIS and Kitsch make high-quality ones that she also finds cute.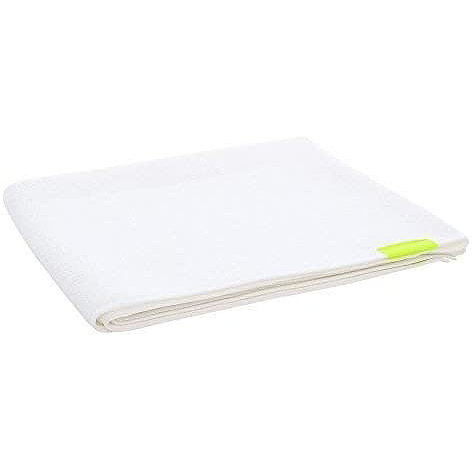 AQUIS Original Hair Towel
Shop it
Amazon
"After washing, I love Oribe Supershine Moisture and ColorWow Dream Coat for damp hair," Marjan continues. "The Oribe cream is like a leave-in conditioner mixed with a styler, so it adds tons of moisture to the hair, and the ColorWow product is great at preventing split ends and breakage while combatting frizz." Other favorites include the OUAI Hair Oil, which she says can act as an amazing leave-in treatment for dry hair, and the TRESemmé Effortless Styling Repair & Smooth Multi-Tasking Styler, which, she notes, "fights frizz and repairs hair at the same time."
Color Wow Dream Coat Supernatural Spray
$12
Shop it
Ulta
Since styling products can also contribute to hair health, we asked Marjan which ones she typically uses on hers. For hot tools, she reveals that her favorites include the ghd Helios Dryer and ghd's Platinum+ Styler. Both these tools are super-smart; the hairdryer has an airflow speed of 75 mph, which shortens the time it takes to dry your hair, and the straightener predicts your hair thickness to provide the best heat setting for your hair and prevent unnecessary heat damage. Ghd claims that both these products will increase hair shine, 30% and 20% respectively, thanks to the technologies each tool uses.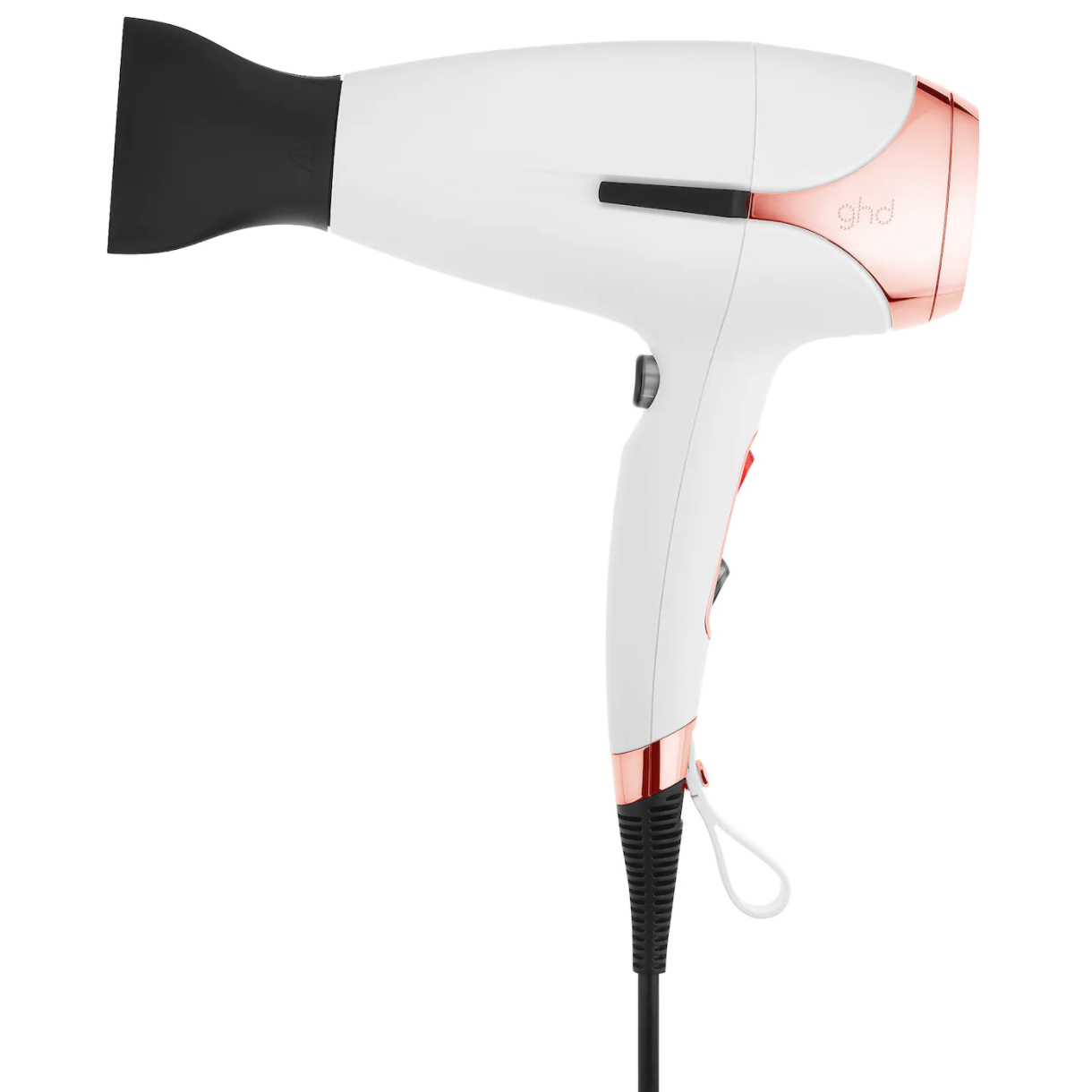 ghd Helios Professional Hairdryer
$249
Shop it
Ulta
For product, Marjan says she's currently gravitating toward the Leonor Greyl Éclat Natural Styling Cream, which moisturizes hair and gives it a cool French-girl vibe; the R+CO Bleu Lifestyler Volume & Texture Spray for lived-in volume; the TRESemmé Effortless Styling Air Dry Cream for the days she doesn't use hot tools; and, again, the OUAI Hair Oil for added shine.
Lastly, she notes the importance of gentle hair ties and clips. "I suggest using silk scrunchies or claw clips instead of a traditional hair elastics as they're gentler on the hair and will prevent breakage," Marjan says. "Kitsch makes amazing options that come in stylish colors and textures."